Albizia versicolor Welw. ex Oliv.
Family: Fabaceae
Common names: poison-pod albizia, large-leaved albizia, large-leaved false-thorn, (Eng.); umphiso, umbhangazi, umvangazi (isiZulu); grootblaarvalsdoring, sandkiaat (Afr.); sivangatsane, umvangatana (SiSwati); mbheswi (Xitsonga); muvhamba-ngoma, mutamba-pfunda (Tshivenda); mmola, mokgobongo (Setswana), mohlabafota, mohlalabata (Sepedi), umnonjwana (isiNdebele)
SA Tree No: 158
Introduction
Albizia versicolor is a very attractive tree with its large white to greenish-yellow flower heads, bright green to reddish pods and straight trunk with an open spreading crown. It is a multipurpose tree that provides medicines and building material for the local population. It has good potential for use in agroforestry systems and is an ornamental tree, worthy of cultivation.
Description
Description
Albizia versicolor is a medium to large, deciduous tree, 8–10 m tall and may reach up to 20 m high, but is smaller when growing in poor soil. It has a tall, straight, rod-like trunk with a diameter up to 1.5 m. This tree usually has a single stem but is sometimes multi-stemmed. The bark is very rough, dark grey and corky, with cracks in older trunks. The crown is rounded to spreading, and may be twice as wide as the tree is tall. Young branches are light brownish to yellow, and the mature branches are darker grey to brown and are very rough and hairy. The leaves are twice pinnate, the rachis up to 180 mm long, giving rise to 1 to 3, up to 5 pairs of pinnae, which support 2 to 5, up to 6 pairs of leaflets. The leaflets are large, up to 70 x 50 mm, oblong or almost round, and hairy on both sides. Young leaves are silky and pinkish to red, the mature ones are shiny olive-green. In autumn the leaves turn yellow before they drop.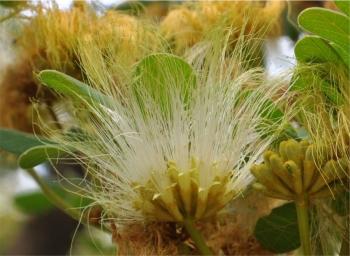 Flowering time is in late spring to early summer (October–November), the flowers often appear with the new leaves and are bisexual. The flower heads are large, creamy white turning pinkish yellow, made up of a cluster of flowers. The stalk that supports the inflorescence is about 60 mm long. The calyx is up to 8 mm long, the corolla is up to 12 mm long and has 5 white petals with a funnel-shaped base. The fluffy appearance of the flowerhead is caused by the up to 70 mm long, white stamens.
The fruits are thin pods, up to 230 mm long and 60 mm wide. They are bright green or reddish to brown and glossy. When the fruits are mature they usually contain 6 seeds. The seeds are flattened and about 9–13 mm long. Seeds and pods are poisonous to livestock and the young pods are the most toxic.
Conservation Status
Status
According to the Red List of South African plants, the conservation status of this plant is Least Concern (LC).
Distribution and habitat
Distribution description
Albizia versicolor occurs in KwaZulu-Natal, Mpumalanga and Limpopo in South Africa, as well as in Eswatini (formerly Swaziland), Zimbabwe, Mozambique, Botswana, Namibia, Angola and northwards to Congo, Uganda and Kenya. The tree is common in the lowveld, it grows in mixed woodland, deciduous woodland, bushveld and wooded grassland up to 1 700 m altitude, in sand and on stony hillsides, often near water, on stream banks, preferring well drained soil with a high water table.
Derivation of name and historical aspects
History
The genus Albizia was named after F. del Albizzi who introduced the genus into Italy in about 1749. The species name versicolor, meaning 'variously coloured' or 'changing colours' is derived from Latin, verso meaning 'to keep turning' and colorem, 'colour', reffering to the change in colour of the new leaves from pinkish–red to olive-green, and pods which change from green to reddish brown.
This genus consists of about 120 species that occur throughout the tropics. In South Africa there are 15 indigenous species in the genus Albizia. Those covered in this series so far are Albizia adianthifolia, A. suluensis and A. tanganyicensis.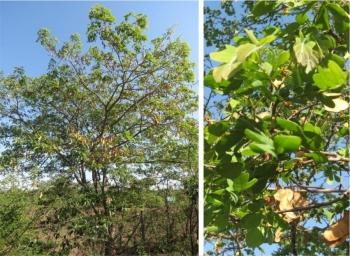 Ecology
Ecology
Parrots, which have strong beaks, eat the seeds of this species. Antelope, including Kudu and Elephant eat the leaves. Nectar attracts the bees and other insects, which pollinate the flowers. Nitrogen fixing bacteria in the roots help the tree and increase soil fertility.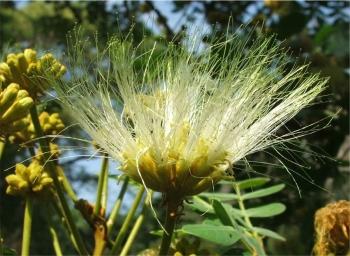 Uses
Use
Albizia versicolor has many medicinal uses. The roots and bark are used to treat anaemia, swollen glands and diseases associated with sexual intercourse, backache, and as an anthelmintic. Bark is used to relieve coughs, headache and sinusitis and one can sniff the powdered bark for the same purpose. Bark can also be applied on the skin to treat a rash.
It also has agroforestry uses. Trees improve the soil with their nitrogen fixing root nodules. Fallen leaves provide mulch, and trees reduce soil erosion with their large root systems.
Seeds and pods are poisonous to livestock and the young pods are the most toxic.
Boiled roots can be used as a substitute for soap when bathing. The wood is hard and resistant to termites and is used to make small boats, kitchen containers, implements, furniture, ornaments and musical instruments and for building. Bark is also used for tanning and for fibre.
Growing Albizia versicolor
Grow
Albizia seeds should be sown in summer, they should be collected before the pods dehisce, but do not collect the seeds on ground because they are mostly infested by insects. The germination percentage of the seeds is normally very high, about 90% germinate in 30 days. Fresh seeds don't normally require any pre-treatment, just store them for about 6 hours before sowing them. Recommended soil to be used is river sand mixed with compost in seedling trays. It can also be propagated through cuttings and root suckers.
Albizia versicolor has a medium growth rate and makes an ornamental shade tree, well suited to large gardens and parks. Mature trees can be managed by lopping and pollarding where required.
References
Boon, R. 2010. Pooley's trees of eastern South Africa, a complete guide. Flora & Fauna Publications Trust, Durban.
Fern, K. 2022. Albizia versicolor Welw. ex Oliv. Useful Tropical Plants. Online. http://tropical.theferns.info/viewtropical.php?id=Albizia+versicolor. Accessed 2 May 2022.
Hyde, M.A., Wursten, B.T., Ballings, P. & Coates Palgrave, M. 2022. Albizia versicolor. Flora of Zimbabwe. Online. https://www.zimbabweflora.co.zw/speciesdata/species.php?species_id=125730. Accessed 2 May 2022.
Lemmens, R.H.M.J. 2007. Albizia versicolor Welw. ex Oliv. PROTA4U. Online. https://www.prota4u.org/database/protav8.asp?h=M4&t=Albizia,versicolor&p=Albizia+versicolor#Synonyms. Accessed 2 May 2022.
Orwa C., Mutua, A., Kindt, R., Jamnadass, R. & Anthony, S. 2009 Agroforestry Database: a tree reference and selection guide. V 4.0. https://apps.worldagroforestry.org/treedb/AFTPDFS/Albizia_versicolor.PDF
Palmer, E. & Pitman, N. 1972. Trees of southern Africa, vol. 2. Balkema, Cape Town.
POSA Plants of southern Africa online. Albizia search. http://posa.sanbi.org/sanbi/Explore. Accessed 15 Jun 2022.
Raimondo, D., Von Staden, L., Foden, W., Victor, J.E., Helme, N.A., Turner, R.C., Kamundi, D.A. & Manyama, P.A. (eds) 2009. Red list of South African plants. Strelitzia 25. South African National Biodiversity Institute, Pretoria.
Van Wyk, B. & Van Wyk, P. 1997. Field guide to trees of southern Africa. Struik Publishers, Cape Town.
Credits
Sboniso Zwane
Pretoria National Botanical Garden
June 2022
Acknowledgements: the author thanks Mpendulo Gabayi, Alice Notten and Geoff Nichols for contributing images.
Plant Attributes:
Plant Type: Tree
SA Distribution: KwaZulu-Natal, Limpopo, Mpumalanga
Soil type: Sandy, Loam
Flowering season: Spring, Early Summer
PH: Acid, Neutral
Flower colour: Cream
Aspect: Full Sun, Morning Sun (Semi Shade), Afternoon Sun (Semi Shade)
Gardening skill: Easy
Special Features:
Attracts birds
Attracts butterflies
Feature plant
Poisonous
Medical plant
Useful plant
Feeds honeybees
Horticultural zones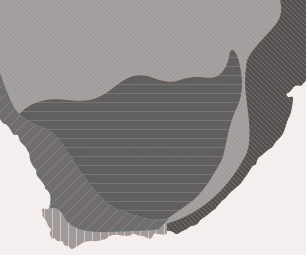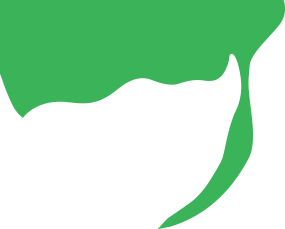 Zone 1 Coastal summer rainfall, frost free
Zone 5 Bushveld summer rainfall, Light frost
Google QR Code Generator