Albuca batteniana Hilliard & B.L.Burtt
Family: Hyacinthaceae
Common names: Wild Coast Albuca
Introduction
Albuca batteniana is not a commonly grown garden plant, but a collector's jewel and specialist species. Albucas, as can be seen from the photograph, deserve more horticultural merit than they are usually accorded.
Description
Description
This is an evergreen bulb, with firm, truncate and fibrous scales, that grows above the ground with only the roots embedded in the soil. It grows up to 0.6 m in height. The leaves are firm and lanceolate.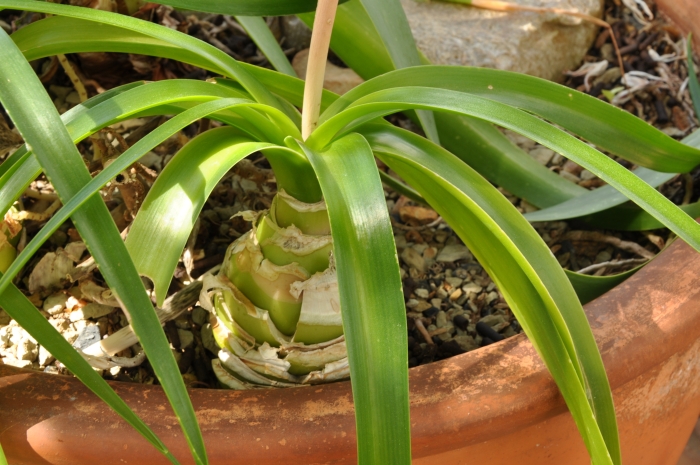 The flowers are erect, on long pedicels, white with pale greenish keels, 25-40 mm long, with the outer tepals spreading-curved, the inner tepals cowled above, and the outer anthers are larger is than the inner. It flowers in winter to spring, from July-October.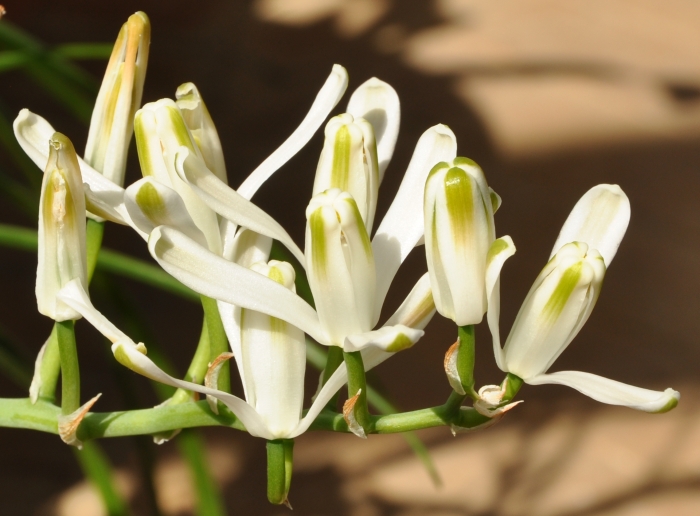 Conservation Status
Status
Distribution and habitat
Distribution description
This plant is found on the moist, sea-facing cliffs at Knysna, in the Western  Cape, and at Kei Mouth and Morgan's Bay in the Eastern Cape.
Derivation of name and historical aspects
History
The genus name Albuca is from albus meaning white, or albicans, becoming white, thus referring to the flowers. The specific epithet batteniana was named in honour of Auriol Ursula Batten, a botanical artist who contributed many illustrations in publications. Auriol Batten graduated with a B.Sc in Botany at the University of Natal, Pietermaritzburg. She also studied art at the Durban Technical College. She settled in East London after her marriage and started painting wild flowers. She died in June 2015 aged 97.
In a 2004 study, it was proposed that the genus Albuca be sunk into Ornithogalum (Manning, Goldblatt & Fay 2004). This  species was thus reclassified as Ornithogalum battenianum (Hilliard & B.L.Burtt) J.C.Manning & Goldblatt. However, a further molecular study of the Ornithogaloideae led to a revised classification of this group. Three clades were identified: clade A comprising Albuca, clade B Dipcadi and Pseudogaltonia, and clade C Ornithogalum, Galtonia and Neopatersonia (Manning, Forest, Devay, Fay & Goldblatt 2009). Thus the genus Albuca was re-instated.
Ecology
Ecology
There is little knowledge about the pollination biology of Albuca batteniana.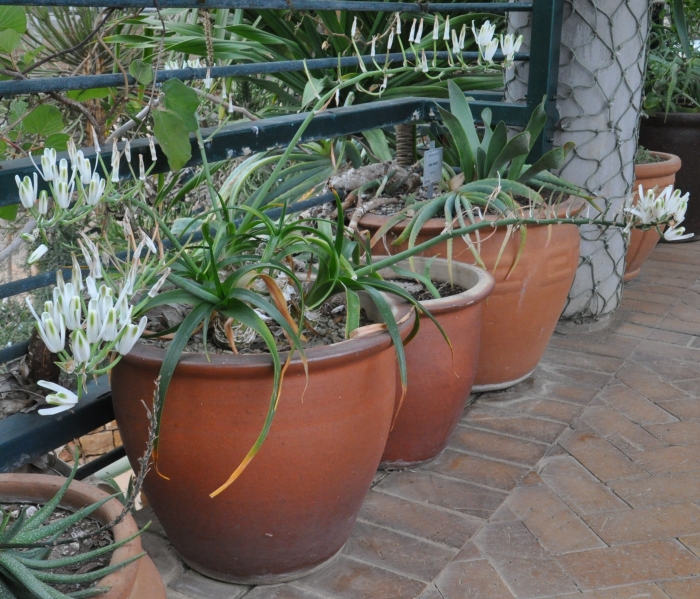 Uses
Use
Though Albuca batteniana it is not a commonly known garden plant, it can make a beautiful border plant and also grows well in a pot. Albucas are traditionally used as protective charm plants and for good luck. A number of similar plant species are referred to as intelezi (good luck charms) by different ethnic groups. A. batteniana is known to have the same properties.
Growing Albuca batteniana
Grow
A porous soil mix with a high sand content is appropriate to grow Albuca batteniana. Two parts of industrial sand to one part of loam and one part compost will give good results. The soil mix should be well drained. This bulb grows best in pots, in a semi-shaded situation. It is also suitable for rockeries. Do not over-water. Organic fertilizer is useful. It is not particularly susceptible to pests or disease.
You can multiply your bulbs by separating the offsets from the mother plant. This plant can also be grown from seed.
References
Bryan, J.E. 1989. Bulbs, vol. 1. Timber Press, Oregon.
Doutt, R.L. 1994. Cape bulbs. Timber Press, Oregon.
Du Plessis, N. & Duncan, G. 1989. Bulbous plants of southern Africa, a guide to their cultivation and propagation. Tafelberg, Cape Town.
Gunn, M. & Codd, L.E. 1980. Botanical exploration of southern Africa. Balkema, Cape town.
Manning, J. 2001. Eastern Cape. South African Wild Flower Guide 11. Botanical Society of South Africa, Cape Town.
Manning, J.C., Goldblatt, P. & Fay, M.F. 2004. A revised generic synopsis of Hyacinthaceae in sub-saharan Africa, based on molecular evidence, including new combinations and the new tribe Pseudoprospereae. Edinburgh Journal of Botany: 60(3):533-568
Manning, J., Goldblatt, P. & Snijman, D. 2002. The color encyclopedia of Cape bulbs. Timber Press, Cambridge.
Manning, J.C., Forest, F., Devey, D.S., Fay, M.F. & Goldblatt, P. 2009. A molecular phylogeny and a revised classification of Ornithogaloideae (Hyacinthaceae) based on an analysis of four plastid DNA regions. TAXON 58(1):1-107.
Pooley, E. 1998. A field guide to wild flowers Kwazulu-Natal and the eastern region. Natal Flora Publications Trust, Durban.
Credits
Giles Mbambezeli
Kirstenbosch National Botanical Garden
August 2005
updated August 2018
 
Plant Attributes:
Plant Type: Bulb
SA Distribution: Eastern Cape, Western Cape
Soil type: Sandy
Flowering season: Spring, Early Summer, Winter
PH: Acid
Flower colour: Green, White
Aspect: Morning Sun (Semi Shade)
Gardening skill: Average
Special Features:
Good potplant
Horticultural zones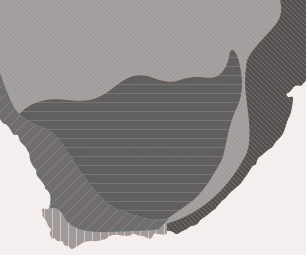 Zone 1 Coastal summer rainfall, frost free
Zone 2 Coastal winter rainfall, frost free
Google QR Code Generator