Aloe aculeata Pole-Evans
Family: Asphodelaceae
Common names: prickly aloe (Eng.); ngopane, sekope (Sepedi)
Introduction
You will do well to give this attractive aloe with its yellow to reddish orange flowers, which used to have place of pride on our old 10 cent nickel coin, a place in your garden, as part of your low maintenance or succulent section.
Description
Description
This succulent, stemless aloe forms a single rosette of up to 1 m high and wide. The long, relatively broad leaves are up to 120 mm wide at their base. The upper parts are curved inwards, which gives the rosette a rounded appearance. The leaf margins are armed with reddish brown, triangular teeth. The upper and lower surfaces of the leaves are covered in distinctive thorns. Each thorn originates from a thick base, which in some forms is a lighter colour than the rest of the leaf, giving it a dotted appearance.
The inflorescences vary in number, from young to older plants, with younger plants only having one, but in older plants, it can form between three and four branches. Each raceme (group of flowers) is long and narrow, gradually tapering towards the tip. The tubular flowers are up to 40 mm long, varying from yellow to reddish orange. Colour can vary from uniform to bicoloured, last mentioned usually orange in the bud stage and yellow when open. Flowering takes place between May and July. The flowers are followed by seed that are carried in oblong, green capsules of approximately 6 mm long and 3 mm in diameter.
Conservation Status
Status
According to the website http://redlist.sanbi.org, checked on 7 September 2015, the conservation status of this plant is LC (Least Concern).
Distribution and habitat
Distribution description
Aloe aculeata is naturally distributed throughout certain parts of the Limpopo Province, as well as the extreme northern regions of Mpumalanga. Towards the north, the distribution extends into Zimbabwe. It is found at altitudes ranging from 500 to 1 700 m, in rocky areas. Usually found in open bushveld or, more often, in grassland. It is frost sensitive, but drought-tolerant and is suitable for xeriscaping.
Derivation of name and historical aspects
History
The genus name, aloe, is derived from the Greek, alsos which refers to the 'bitter juice' found in the leaves of these plants. It can be traced back earlier to the Arabic word alloeh, or the Hebrew word allal, both meaning 'bitter'. The specific name aculeata, means 'prickly', which refers to the leaf surface. The genus Aloe within South Africa, consisted of 155 species. Recent genetic studies have, however,  have led to certain re-classifications, and some plants formerly in the genus Aloe, have now been changed to Aloiampelos, Aloidendron and Aristaloe.
Ecology
Ecology
The nectar and pollen rich flowers of aloes attract a wide variety of animals, ranging from insects to birds, and even small lizards. The plants themselves have been used by animals, such as baboons and rock hyrax during times of drought as a source of food and water.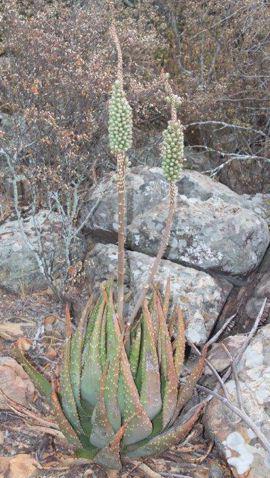 Uses
Use
Although no specific uses are listed for Aloe aculeata, aloes are one of the most widely used medicinal plants in the world, both traditionally and commercially. Aloes produce two substances that are used, namely, gel and latex. The gel is a clear, jelly-like substance found on the inside part of the leaf. The latex comes from just under the skin of the leaf, and is yellow. In some products, both the gel and latex are used. It is used to treat a wide variety of ailments, including ulcers, colds and constipation.
Aloe gel is also used in a wide variety of commercial skincare products, ranging from medicinal treatments for burns and other skin irritations, to cosmetics and hand lotions.Aloes are used throughout the world as garden subjects as well as for various medicinal uses.
Growing Aloe aculeata
Grow
This aloe is relatively easy to cultivate under a wide variety of climatic conditions, provided it is planted in a well-drained situation, given adequate water, but not over watered. It can be grown outdoors in raised beds and terraces if sheltered from winter rain. It can also be planted in pots and placed on bright windowsills.
Propagation takes place exclusively by seed, since the plants seldom produces offsets. Sow the seed as soon as possible. The best time would be in the spring or summer, when temperatures are warm. Cover the seeds lightly with a coarse, well-drained sandy soil, and keep moist. To protect the seedlings from fungus, cover them with a fine layer of grit and water from below with a wide long-lasting fungicide. To keep the humidity levels high for the first week or two, cover the pots with a sheet of glass or clear perspex. After a maximum of two weeks, remove the glass or perspex and use a light shade-cloth. For the next two weeks, mist once or twice a day. Most seeds should have germinated by then. Misting can now be reduced to every second and then every third day as the seedlings grow.
When fertilizing, use a light fertilizer specifically formulated for succulents (high potash fertilizer with a dilute low nitrogen), including all micro nutrients and trace elements. Feed them during the growing season. Dilute the fertilizer to ½ the strength recommended on the label. They do very well in poor soils, so a limited amount of fertilizer is in order.
When planting in pots, make sure to use relatively shallow pots to accommodate the fibrous roots, and provide very good drainage. It may stay in the same pot for many years.
Aloe aculeata prefers light shade to full sun. In optimal light conditions, it turns a lovely red or orange. It is semi-frost resistant, but drought-tolerant, and is suitable for xeriscaping. It needs regular watering in summer, but is dormant in winter and needs very little water. After flowering and seeding remove old flower stalks.
When it comes to pests and diseases, the plants are infested by scale and aphids at times and also prone to fungal growth when young. Various products are available at local nurseries to combat these problems.
References
Reynolds, G.W. 1969. The aloes of South Africa. Balkema, Cape Town.
Van Wyk, B. & Smith, G.F. 2014. Guide to the aloes of South Africa. Briza Publications, Pretoria.
http://www.succulents.co.za/aloes/stemless-aloes/aloe-aculeata.php
http://www.llifle.com/Encyclopedia/SUCCULENTS/Family/Aloaceae/594/Aloe_aculeata
http://www.learn2grow.com/plants/aloe-aculeata/
http://www.cactus-art.biz/schede/ALOE/Aloe_aculeata/Aloe_aculeata/Aloe_aculeata.htm
Credits
Lou-Nita Le Roux
Lowveld National Botanical Garden
October  2015
Plant Attributes:
Plant Type: Succulent
SA Distribution: Limpopo, Mpumalanga
Soil type: Sandy
Flowering season: Autumn, Winter
PH: Neutral
Flower colour: Red, Yellow, Orange
Aspect: Shade, Morning Sun (Semi Shade), Afternoon Sun (Semi Shade)
Gardening skill: Average
Special Features:
Attracts birds
Attracts butterflies
Drought resistant
Good potplant
Feeds honeybees
Horticultural zones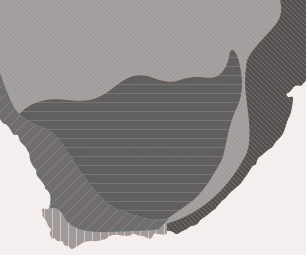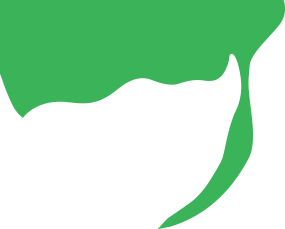 Zone 1 Coastal summer rainfall, frost free
Zone 5 Bushveld summer rainfall, Light frost
Google QR Code Generator