Aloe cryptopoda Baker
Family: Asphodelaceae
Common names: tweekleur-aalwyn, geelaalwyn (Afrikaans)
Introduction
Aloe cryptopoda is a very attractive and unique species; it is a popular garden plant and provides a spectacular display when in full flower. It thrives in cultivation and is suitable for home gardens.
Description
Description
Aloe cryptopoda is usually stemless or has a short decumbent hidden stem (acaulescent), up to a 800 mm long, and grows alone or in small groups. The leaves are narrow and oblong up to 900 x 150 mm, ascending in a dense apical rosette. They are greyish green and without any spines on the surface but there are reddish brown teeth along the margins, which are small and pointed. The leaf sap is yellowish brown and bitter. The inflorescence is an erect panicle to 1,75 m high bearing up to 8 racemes. Racemes are conical, to 400 mm long and laxly flowered. Flowers are cylindrical, 40 x 7 mm, the buds reddish, turning yellow when open. In some forms the flowers remain yellow. The stamens protrude slightly. Capsules measure 23 x 13 mm. Seeds are grey, up to 5 mm in diameter. It usually flowers in June and July (winter).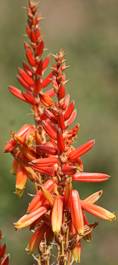 Aloe cryptopoda is at once distinguished by its almost acaulescent rosettes, erect leaves turning brownish and the erect conical racemes of orange-red cyldindric, slightly club-shaped (clavate) reddish flowers. Its leaves become yellowish under stress. The plants are variable and yellow flowering forms are known.
Conservation Status
Status
Aloe cryptopoda has a wide distribution in southern Africa, common in its habitat and thus not threatened.
Distribution and habitat
Distribution description
Aloe cryptopoda has a wide distribution ranging from the Limpopo Province, Mpumalanga, Swaziland and Mozambique to Malawi in the north. It grows in savannah (bushveld) regions, often associated with rocky slopes. It is absent from the Limpopo Valley. Rainfall is mainly during summer and about 500-800 mm per annum. The climate is warm, subtropical with dry mild winters (light frost) and hot summer weather. It shares its habitat with other succulents such as Adenia fruticosa, Aloe castanea, A. chabaudii and A. marlothii.
Derivation of name and historical aspects
History
The specific epithet cryptopoda means 'hidden foot', referring to the flower stalks which are hidden by the leafy bracts. Sir John Kirk discovered Aloe cryptopoda on the 21st of July 1859 on the banks of the Zambezi River in Mozambique.
Ecology
Ecology
Aloe cryptopoda is a sunbird pollinated species flowering during mid-winter (July-August). The Penge form flowers during autumn (juvenile leaves tuberculate-spiny). The fruiting capsules ripen during spring and early summer when the seeds are dispersed in time for the spring rainy season.
Uses
Use
Aloe cryptopoda has been used as a dye for wool and it gives a reddish brown to purplish red colour, depending on the mordant used. In Zimbabwe the leaf juice is used to treat constipation and venereal disease.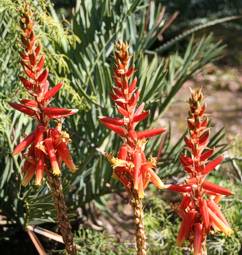 Growing Aloe cryptopoda
Grow
Aloe cryptopoda is best grown in small groups in bushveld gardens where frost is not severe. Plant in a sunny situation such as a warm northern slope or rockery. Plants are long lived.
Aloe cryptopoda does not proliferates from basal stolons as in the related A. lutescens.It can be propagated both by division or seed. Seed is best sown during spring or summer and germination is within 3 weeks. Sow in well drained sandy soil (standard seed trays) and keep moist. The seedlings can be pricked out as soon as they are big enough to be handeled (about a year). A. cryptopoda requires fertile soil, full sun and good drainage. Compost and organic fertilisers will enhance its growth performance.
Plants also thrive in containers.
Plants can be seen in the Pretoria and Walter Sisulu National Botanic Gardens in Gauteng as well as the Botanical Society Conservatory at Kirstenboch.
Cultivars - 'Penge' distinguised by its Juvenile leaves that are tuberculate-spiny, and its flowers are orange-red during autumn.
References
Bornman, H. & Hardy, D.S. 1971. Aloes of the South African veld. Voortrekkerpers, Johannesburg.
Court, D. 1981. Succulent flora of Southern Africa. Balkema, Cape Town.
Reynolds, G.W. 1966. The aloes of tropical Africa and Madagascar. The Trustees of The Aloes Book Fund, Mbabane, Swaziland.
Reynolds, G.W. 1969. The aloes of South Africa. The Trustees of The Aloes of South Africa Book Fund, Johannesburg.
Van Wyk, B.-E. & Smith, G. 1996. Guide to the aloes of South Africa. Briza, Pretoria.
Van Wyk, B.-E. & Gericke, N. 2000. People's plants. Briza, Pretoria.
Credits
Patrick Mtsweni
Lowveld National Botanical Garden
&
Ernst van Jaarsveld
Kirstenbosch National Botanical Garden
June 2010
Plant Attributes:
Plant Type: Shrub, Succulent
SA Distribution: Gauteng, Limpopo, Mpumalanga, North West
Soil type: Sandy, Loam
Flowering season: Winter
PH: Acid, Neutral
Flower colour: Yellow, Orange
Aspect: Full Sun
Gardening skill: Average
Special Features:
Attracts birds
Drought resistant
Good potplant
Medical plant
Useful plant
Feeds honeybees
Horticultural zones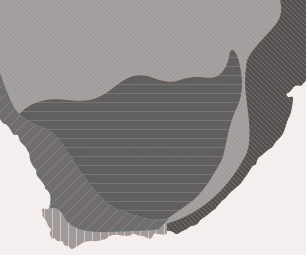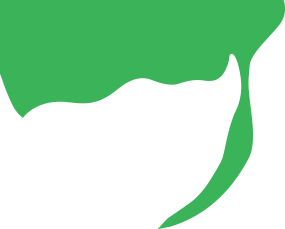 Zone 1 Coastal summer rainfall, frost free
Zone 2 Coastal winter rainfall, frost free
Zone 3 Winter rainfall Karoo, light frost
Zone 5 Bushveld summer rainfall, Light frost
Google QR Code Generator