Aponogeton distachyos L.f.
Family: Aponogetonaceae
Common names: Cape pondweed, water onion, water asparagus (Eng.); waterblommetjie, vleikos, wateruintjie (Afr.)
Introduction
This is a well known local delicacy for the cold winter months. It has become so popular that many commercial plantings have been made in ponds around the Western Cape. Cooked with onions, mutton or lamb and a few leaves of the local sorrel or suring (Oxalis pes-caprae), it makes a delicious stew.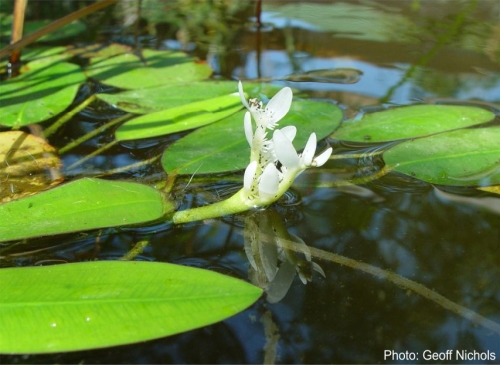 Description
Description
The long, oval shaped leaves float on the water, but it is usually the flowers standing up out of the water above the leaves, that attract attention.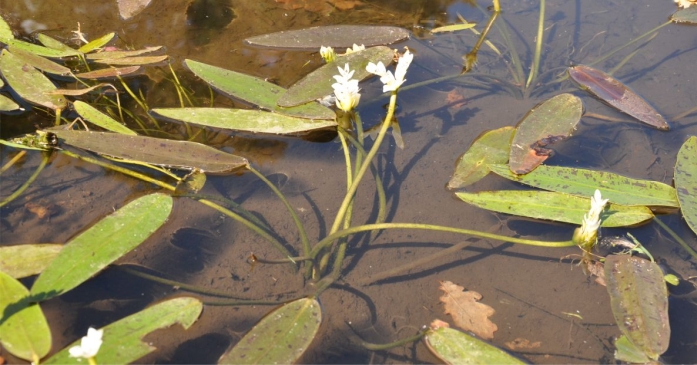 Waterblommetjies flower in profusion during winter and spring. Large areas of water in the Western Cape are covered with their sweetly scented, white flowers. The flower is interesting in that it is really a forked inflorescence bearing tiny, white, one-petalled flowers with brown anthers. The flowers are the edible part.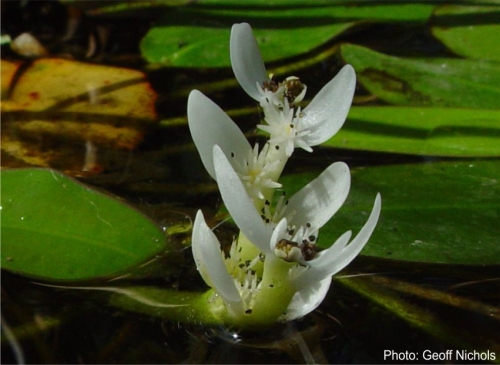 Conservation Status
Status
Aponogeton distachyos is widespread and common, and is, therefore, not threatened.
Distribution and habitat
Distribution description
Aponogeton distachyos occurs naturally in the winter rainfall areas of the Western, Eastern and Northern Cape. It is adapted to growing in ponds and vleis which dry up in summer. The dormant tubers sprout again as soon as the pools fill in autumn.
Derivation of name and historical aspects
History
The family Aponogetonaceae is regarded as one of the more primitive of the plant families. There are several other species of Aponogeton in southern Africa, but A. distachyos is the best known.
Aponogeton distachyos is a hardy plant and was introduced into cultivation in Europe in the seventeenth century. It has naturalised in southern France and has been cultivated in England, where different varieties have been named.
Ecology
Ecology
Bees are very attracted to the flowers and may be one of the main pollinators.
Uses
Use
Aponogeton distachyos flowers and buds are used to make a South African stew called Waterblommetjie Bredie.
This recipe is adapted from Ina Paarman's recipe for a superior stew. Waterblommetjies are usually available in the stores in the winter months. Only the flowers and buds are used. The quantities given below should be enough for 6 servings.
1 kg mutton (flank, shin or shoulder), cubed; 2 tablespoon (30 ml) oil; 1 tablespoon (15 ml) butter; 1 teaspoon (5ml) seasoned salt, or salt, freshly ground black pepper and a pinch of sugar; 2 onions, chopped; 1 cup (250 ml) chicken stock or white wine or water; 1 tablespoon (15 ml) vinegar (or lemon juice or a handful of wild sorrel (suring); 3 cloves of garlic, chopped (optional); a pinch of chilli powder or cayenne pepper (optional); 500 g waterblommetjies cleaned; 2 potatoes, diced; 2 tablespoon (30 ml) wine vinegar.
Brown the meat in the oil and butter mixture in a big heavy-bottomed saucepan. Remove the meat with a slotted spoon and season with seasoned salt or salt, pepper and sugar. Saute the onions in the same saucepan. Add the stock, vinegar, garlic and chilli powder. Bring to the boil. Return the meat to the saucepan. Simmer very slowly until the meat is nearly done. Add the waterblommetjies, potatoes and vinegar. Simmer until the vegetables are done. Season to taste. Garnish with chopped parsley. Serve with rice.
Traditional recipes are simpler and omit the garlic and chilli. They include wild sorrel (suring), usually Oxalis pes caprae, or lemon juice in the place of the wine and vinegar, used above to sharpen the flavour.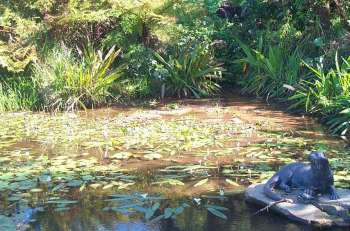 Growing Aponogeton distachyos
Grow
For a garden pond, this is an excellent plant. Plant new tubers in a pot with loam and place it in shallow water until the plants start growing strongly. The pot can then slowly be moved to deeper water in the sun. Plants can also be planted directly into the pond. Waterblommetjies are vigorous growers that will seed themselves, and in some areas might even need to be controlled.
The seed of Aponogeton germinates freely on the water surface. The young seedlings can be collected and grown on. They will reach flowering size in one season given ideal conditions. Another easy way to propagate the plant is to divide the clumps of tubers in summer. Dormant tubers are sometimes available from plant nurseries in the Cape.
Credits
Liesl van der Walt
Kirstenbosch National Botanical Garden
August 2000
Plant Attributes:
Plant Type: Aquatic, Bulb
SA Distribution: Western Cape
Soil type: Loam
Flowering season: Spring, Early Summer, Winter
PH: Acid, Neutral
Flower colour: White
Aspect: Full Sun, Morning Sun (Semi Shade), Afternoon Sun (Semi Shade)
Gardening skill: Easy
Special Features:
Fragrant
Edible plant
Feeds honeybees
Wet sites
Horticultural zones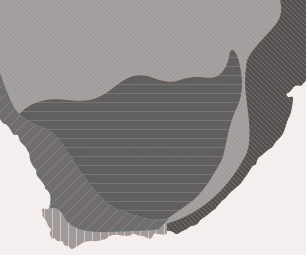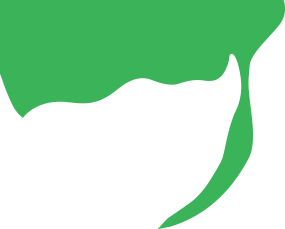 Zone 1 Coastal summer rainfall, frost free
Zone 2 Coastal winter rainfall, frost free
Zone 3 Winter rainfall Karoo, light frost
Zone 4 Summer rainfall Karoo and Highveld, Frost in winter
Zone 5 Bushveld summer rainfall, Light frost
Google QR Code Generator