Arctotis revoluta Jacq.
Family: Asteraceae
Common names: curly leaf arctotis, krulblaar gousblom (Afr.)
Introduction
This extremely vigorous, fast-growing shrub is equally suited to coastal or fynbos gardens.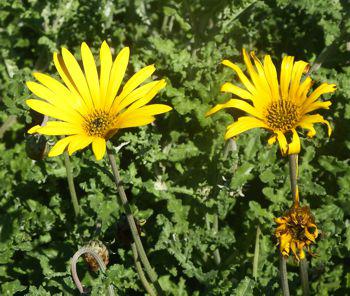 Description
Description
Arctotis revoluta is a softly woody, spreading shrub between 0.5–1 m tall. In some areas it grows closer to 2 m. It has a spread of roughly 0.5–1 m.
The leaves are usually bipinnatisect (deeply cut almost to the midrib) with long, narrow segments. The margins are revolute (rolled under) and crispate (curled and twisted irregularly). The leaves are discolorous (display different colour of the upper and lower leaf surfaces), appearing grey-felted below and glabrescent (becoming hairless with age) above.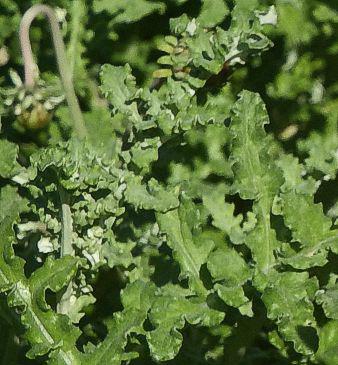 Large, solitary flower heads are borne on woolly stalks during spring (August to November). The ray florets are yellow to orange above, with the underside maroon. The disc florets are yellow. Fruits are achenes with two cuneate (wedge-shaped) cavities.
Conservation Status
Status
The current conservation status of Arctotis revoluta is considered to be LC (Least Concern) (Raimondo et al. 2009.)
Distribution and habitat
Distribution description
This species is found on rocky, granite outcrops and coastal sands from Namaqualand to the Breede River Mouth and inland towards the Worcester-Ceres area. In these areas it is found growing in sandstone fynbos or Cape seashore vegetation.
Derivation of name and historical aspects
History
The genus Arctotis was named by Linnaeus and means the following in Greek: arctos, 'a bear', and otis, 'ear', and refers to the scales on the pappus (fine hairs on the fruit) with its ear-like appearance. The specifies name revoluta, means 'rolled backwards', referring to the leaves which are rolled backward at the edges.
Ecology
Ecology
It is possible that bees, which have been observed on the flowers, play a role in the pollination of this species.
Along the coast this species seldom grows above 0.5 m as it oftens get battered by relentless winds.
Uses
Use
Arctotis revoluta emits an aromatic fragrance when crushed. However, there are no records of it having any medicinal or cultural uses.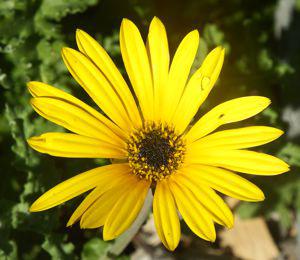 Growing Arctotis revoluta
Grow
Arctotis revoluta can be propagated by cuttings or seed.
Cuttings can be taken at any time of the year, and are currently the most effective way to propgate this plant. Take healthy tip-cuttings, cut it below a node, remove about a third of the lower leaves on the stem, dip in a rooting hormone and place in hole already prepared, in a well-draining medium. The tray of cuttings can be placed in a mist-unit with bottom-heat. Cuttings will be ready in two to three weeks.
Sow seed in  autumn in a light, well-drained medium. Cover seed lightly with a thin layer of fine sand. Seed  may germinate between 10–14 days, but is at best erratic. Seed can be subjected to a smoke-treatment which slightly improves germination rates.  Seeds should ideally be subjected to various other germination pre-treatments in future.
The fast-growing seedlings or rooted cuttings can be fed with organic or inorganic fertilisers. During winter the young plants can be planted straight into gardens with Mediterranean climates.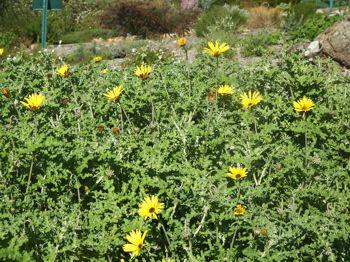 This is a hardy species which only needs sufficient watering during its establishment phase in a garden. After this, plants should cope rather well. In gardens away from the coast or those which are frost-free; it is worth not planting too close together, as plants will thrive in such conditions. The krulblaar gousblom is a  good for problematic sandy or rocky patches.  It thrives in many different soil conditions or habitats. It should ideally be replaced between three to four years, before it becomes too woody. Regular removal of spent or dead flower heads, will prolong the flowering season.
Plant it in rockeries, rocky areas, coastal gardens (away from or close to the ocean) or amongst fynbos. Companion plants may include: Pelargonium capitatum and P. fulgidum, Didelta carnosa var. tomentosa, Senecio elegans, Carpobrotus acaniciformis and C. edulis, Felicia filifolia, Protea nitida, Gazania rigens var. leucolaena, Arctotheca populifolia and A. stoechadifolia, Lampranthus amoenus and L. aureus and Cotyledon orbiculata.
References
Goldblatt, P & Manning, J. 1996. West Coast. South African Wild Flower Guide 7. Botanical Society of South Africa, Cape Town.
Goldblatt, P. & Manning, J. 2000. Cape Plants. A conspectus of the Cape flora of South Africa. Strelitzia 9. National Botanical Institute, Pretoria & Missouri Botanical Garden, Missouri.
Le Roux, A. & Schelpe, T. 1988. Namaqualand. South African Wild Flower Guide 1. Botanical Society of South Africa, Cape Town.
Stearn, W. 2002. Stearn's dictionary of plant names for gardeners. Timber Press. Portland, Oregon.
Raimondo, D. et al. 2009. Red list of South African plants. Strelitzia 25. SANBI (South African National Biodiversity Institute), Pretoria.
Credits
Roger Oliver
Kirstenbosch National Botanical Garden
August 2015
Plant Attributes:
Plant Type: Shrub
SA Distribution: Northern Cape, Western Cape
Soil type: Sandy, Loam
Flowering season: Spring, Early Summer, Winter
PH: Neutral
Flower colour: Yellow, Orange
Aspect: Full Sun
Gardening skill: Easy
Special Features:
Drought resistant
Fragrant
Feeds honeybees
Horticultural zones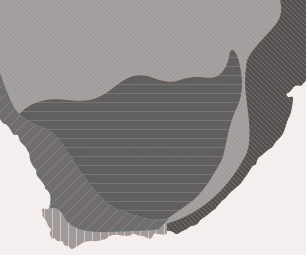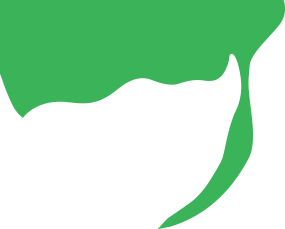 Zone 1 Coastal summer rainfall, frost free
Zone 2 Coastal winter rainfall, frost free
Zone 3 Winter rainfall Karoo, light frost
Zone 5 Bushveld summer rainfall, Light frost
Google QR Code Generator