Argyrolobium angustissimum
Argyrolobium angustissimum (E.Mey.) T.J.Edwards
Family: Fabaceae
Common names: Paarl Fire Pea
Introduction
Argyrolobium angustissimum is an unassuming Cape peaflower which until relatively recently had been presumed possibly extinct.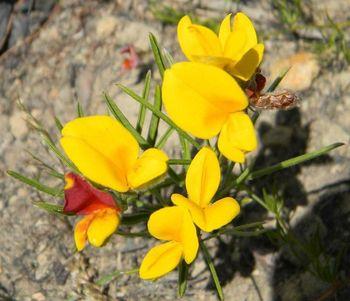 Figure 1. Argyrolobium angustissimum with bright yellow flowers changing to reddish-brown after pollination.
 
Description
Description
Weak perennial, few-branched, up to 300 mm tall. Leaves alternately arranged, trifoliolate; leaflets linear with fine silvery hairs only on the underside. Flowers fairly large, pea-shaped, yellow changing to reddish brown after fertilization, arranged in clusters of up to 6 flowers at the tip of the stems. Fruit a pod. This species flowers from spring to early summer (September to December).
Conservation Status
Status
Argyrolobium angustissimum is currently listed as Endangered (EN). It is known from only 1 population of less than 250 individuals within the Paarl Mountain Nature Reserve, in the Western Cape.
Figure 2. CREW volunteers on the annual monitoring of Argyrolobium angustissimum.
 
Distribution and habitat
Distribution description
The genus Argyrolobium Eckl. & Zeyh. is a large legume genus of almost 100 species distributed from South Africa through tropical Africa to the Mediterranean region and India. Argyrolobium angustissimum is endemic to the Boland Granite Fynbos vegetation (Marais 2005) and is known from a single small population within the Paarl Mountain Nature Reserve.
Derivation of name and historical aspects
History
This species was first collected by the German plant collector Drége in the 1800s but had not been recollected for more than a century thereafter. As a result, Edwards (1994, 2005) considered the species likely to be extinct and the Red List of South African plants (Raimondo et al. 2009) listed the species as Critically Endangered, Possibly Extinct. However, after a fire on Paarl Mountain in 2008, the species re-appeared in the recently burnt vegetation and was collected for only the second time, in November 2009. The species has since been monitored annually since 2010 by volunteers from the Custodians for Rare and Endangered Wildflowers (CREW) programme.
The generic name Argyrolobium means 'silver pod', referring to the silvery pods of the type species. The specific name angustissimum means 'narrowest', perhaps referring to the linear leaflets.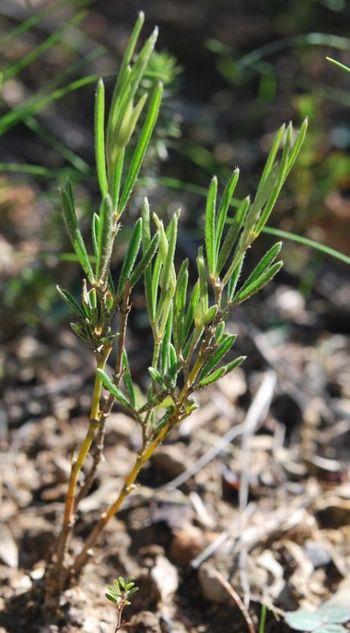 Figure 3. A plant emerging soon after a fire.
 
Ecology
Ecology
The species is likely to be pollinated by bees and the yellow flowers turn reddish brown after pollination.
Argyrolobium angustissimum is considered to be a fire ephemeral. This means that the species is found in high densities the first year after a fire (Rutherford et al. 2011). Such species are well known in the Fynbos Biome where fire plays an important role in maintaining diversity. Fire ephemerals are pioneer species that sprout after fire and are then generally present for anything from 3 months to 4 years. The seeds produced during this short life span persist in the soil for years between fires but may germinate occasionally if the soil is disturbed.
Research has shown that smoke acts as the main seed germination compound amongst others, such as temperature, moisture and light (Baker et al. 2005). Smoke-treated Argyrolobium lunare seedlings, germinated within 4 to 6 weeks.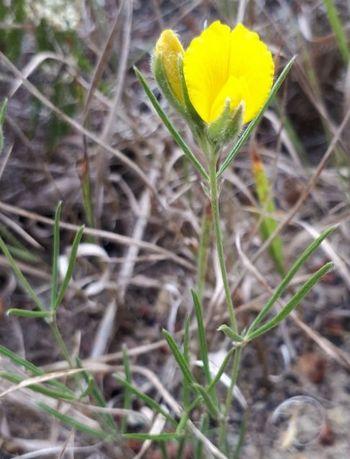 Figure 4. Argyrolobium angustissimum growing in a disturbed area along a pathway.
 
Uses
Use
Growing Argyrolobium angustissimum
Grow
The small stature and rarity of this species makes it unlikely to be widely cultivated. Although it could make an unusual addition to a fynbos wild flower garden. The plants would require full sunlight and regular watering in winter and spring. As this species is a fire ephemeral, the seeds should be smoke-treated before sowing. Germination should take 4–6 weeks.
References
Baker, K.S., Steadman, K.J., Plummer, J.A. & Dixon, K.W. 2005. Seed dormancy and germination responses of nine Australian fire ephemerals. Plant and Soil 277: 345–358.
Baker, K.S., et al. 2005. The changing window of conditions that promotes germination of two fire ephemerals, Actinotus leucocephalus (Apiaceae) and Tersonia cyathiflora (Gyrostemonaceae). Annals of Botany 96: 1225–36.
Brown, N.A.C. 1993. Promotion of germination of fynbos seeds by plant-derived smoke. New Phytology 122: 1–9.
Communitree.in. 2018. Communitree - Boland Granite Fynbos. [online] Available at: https://communitree.in/cape-town/vegetation/boland-granite-fynbos [Accessed 5 Aug. 2018].
Edwards, T.J. 1994. A revision of Argyrolobium (Crotalarieae, Fabaceae) in South Africa. Unpublished Ph.D. thesis, University of Natal, Pietermaritzburg.
Edwards, T.J. 1996. Crotalarieae. Bothalia, 26(1): 42–46.
Edwards, T.J. 2005. A synopsis of Argyrolobium (tribe Genisteae, Papilionoideae) in South Africa. South African Journal of Botany 71: 380–417.
Forrester, J.A. 2012-07. Argyrolobium lunare (L.) Druce subsp. lunare (Fabaceae). PlantZAfrica. Internet 6 pp. http://pza.sanbi.org/argyrolobium-lunare
Kew.org. 2018. Kew Science | Kew. [online] Available at: http://www.kew.org/science-conservation [Accessed 5 Aug. 2018].
Marais, K., Stummer, H., Ebrahim, I., Raimondo, D. & Edwards, T.J. 2011. Argyrolobium angustissimum (E.Mey.) T.J.Edwards. National Assessment: Red List of South African Plants version 2017.1. Accessed on 2018/08/05
Rutherford, M.C., Powrie, L.W., Husted, L. B. & Turner, R.C. 2011. Earlypost-fire plant succession in peninsula sandstone fynbos: the first three years after disturbance. South African Journal of Botany 77: 665–674.
Marais, K.E. 2012. Postfire regeneration of mountain fynbos by resprouting: a comparison of species with different life history types (Masters Dissertation). Stellenbosch University, Stellenbosch.
Credits
Randall Josephs & Anthony R. Magee
Compton Herbarium
August 2018
Plant Attributes:
Plant Type: Shrub
SA Distribution: Western Cape
Soil type: Sandy, Loam
Flowering season: Spring, Early Summer
PH: Acid
Flower colour: Yellow
Aspect: Full Sun
Gardening skill: Challenging
Special Features:
Drought resistant
Good potplant
Feeds honeybees
Pioneer plant
Horticultural zones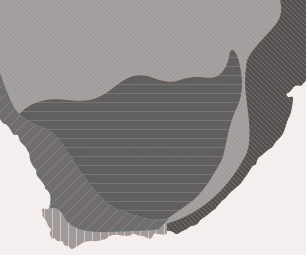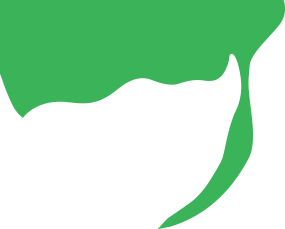 Zone 1 Coastal summer rainfall, frost free
Zone 2 Coastal winter rainfall, frost free
Zone 3 Winter rainfall Karoo, light frost
Zone 5 Bushveld summer rainfall, Light frost
Google QR Code Generator