Argyrolobium rupestre subsp. rupestre
Argyrolobium rupestre (E.Mey.) Walp. subsp. rupestre
Family: Fabaceae
Common names: none
Introduction
A small, slender-stemmed, few-flowered, shortly ascending plant, that flourishes in spring and summer. It is a flowering plant in the legume family (Fabaceae), which is the third largest angiosperm family and is of considerable importance in agriculture, for its ability to occupy different habitats and diverse life forms.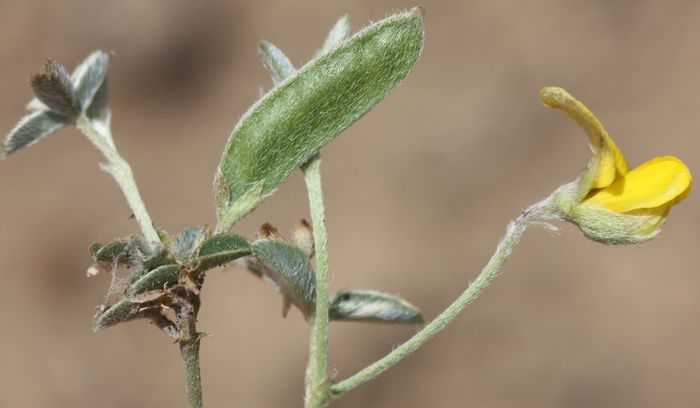 Description
Description
Argyrolobium rupestre is a low-growing perennial, with a woody taproot, with stems up to 400 mm long, that may look like a ground cover at times. Stems appressed, numerous, shortly erected, slender and covered with short, soft, golden-brown or greyish hairs, mostly less than 1 mm in diameter, up to 2.5 mm in diameter at the base. Stalks much longer than the leaves.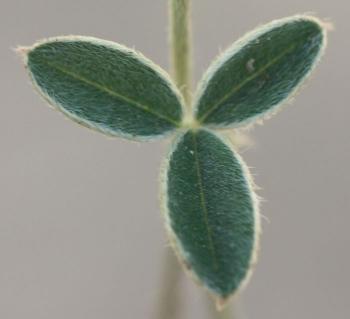 Leaves usually well-spaced, trifoliate, with leaflets elliptic-lanceolate to obovate-elliptic, sparsely pilose to silky hairy on both surfaces; petiole 4–20 mm long.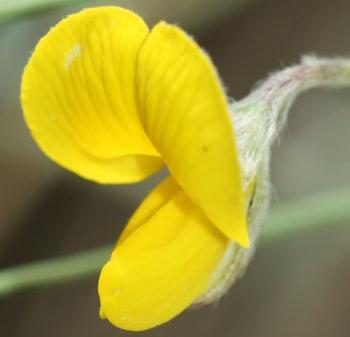 Inflorescence leaf-opposed, pedunculated, racemose, terminal, 1–5-flowered. Flowers are bright yellow, often becoming brownish orange with age, densely hairy on the outside. The base of the flower becomes hairy while the ovary is still developing. Fruit a pod 18–40 mm long, flat, sparsely pilose to densely pubescent, 8–14-seeded. They split open when mature and each half twists in a spiral, releasing the seeds, which are 1.5–2.0 mm long, compressed, dark brown. Flowers in spring to late summer (September to February).
Conservation Status
Status
Argyrolobium rupestre is not threatened, and is assessed as Least Concern (LC) on the Red List of South African plants.
Distribution and habitat
Distribution description
Argyrolobium rupestre is found in the summer rainfall region in areas that have medium to high rainfall. In South Africa it is indigenous in the Eastern Cape, Free State, Gauteng, KwaZulu-Natal, Limpopo and Mpumalanga Provinces. It is also indigenous in Lesotho, Zimbabwe and Mozambique. In South Africa it usually grows in grassland, among rocks, and is common in highlands. The plant is limited to the inland area; in southern KwaZulu-Natal it approaches the coast on the high lying areas.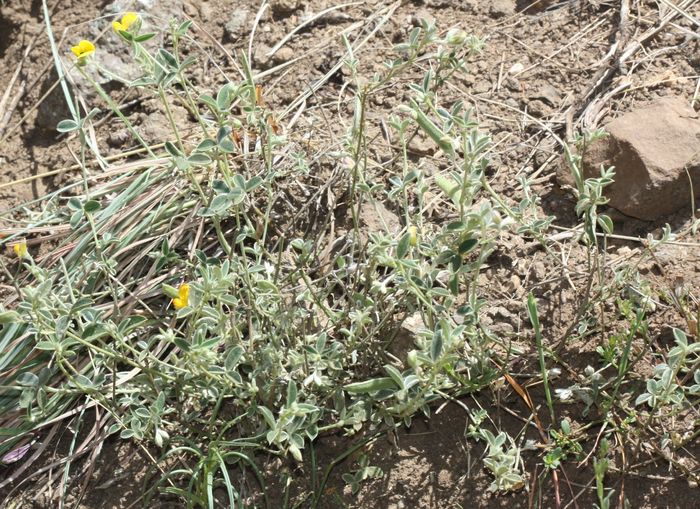 Derivation of name and historical aspects
History
The generic name Argyrolobium, meaning 'silver pod' is made up of 2 Greek words: argyro which is derived from argyros for 'silver', and lobium from lobos for 'pod'. The specific name rupestre is derived from the Latin rupes for 'a rock' and means found near rocks.
The genus comprises of 47 recognised species and South Africa constitutes the centre of diversity of the genus. The genus is distributed from the Eastern Cape, through tropical and northern Africa into the Mediterranean and west into the highlands of India.
Ecology
Ecology
Flowers of Argyrolobium rupestre are probably pollinated by bees, as those of other species of Argyrolobium are known to be.
Uses
Use
Argyrolobium rupestre has a potential of being used as a garden plant because of its beautiful yellow flowers that would add lovely bursts of colour to a garden. No other uses are recorded as yet.
Growing Argyrolobium rupestre subsp. rupestre
Grow
Argyrolobium rupestre is not a well-known garden plant. It is likely to be cultivated in regions where they naturally grow, by collecting seeds. Collect seeds when ripe and sow in spring or summer. Plants require full sunlight and moderate water.
References
Edward, T.J. 1993. Notes on the genus Argyrolobium (Crotalarieae) including a new species from southern Africa. Bothalia 23,1: 77–79.
Edwards, T.J. 2005. A synopsis of Argyrolobium (tribe Genisteae, Papilionoideae) in South Africa. South African Journal of Botany 71: 380–417.
Hyde, M.A., Wursten, B.T., Ballings, P. & Coates Palgrave, M. 2019. Flora of Zimbabwe: species information: Argyrolobium rupestre subsp. rupestre. https://www.zimbabweflora.co.zw/speciesdata/species.php?species_id=128410, retrieved 25 March 2019.
Moteetee, A. & Van Wyk, B.-E. 2008. A synopsis of the middle-eastern and Asian species of Argyrolobium (Genisteae–Fabaceae). South African Journal of Botany 74: 10–24.
Polhill, R.M. 1986. Argyrolobium Eckl. Zeyh. (Leguminosae) in Tropical Africa. Kew Bulletin 22(1): 145–168.
Proctor, M., Yeo, P. & Lack, A. 1996. The natural history of pollination. Harper Collins, London.
Retief, E. & Meyer, N.L. 2017. Plants of the Free State inventory and identification guide. Strelitzia 38. South African National Biodiversity Institute, Pretoria.
Trytsman, M., Westfall, R.H., Breytenbach, P.J.J., Calitz, F.J. & Van Wyk, A.E. 2016. Diversity and biogeographical patterns of legumes (Leguminosae) indigenous to southern Africa. PhytoKeys 70: 53–96.
Credits
Robetta Kandawire
Pretoria National Botanical Garden
April 2019
Acknowledgements: The author thanks Sedzani Simali and Marianne Le Roux for the images.
Plant Attributes:
Plant Type: Perennial
SA Distribution: Eastern Cape, Free State, Gauteng, KwaZulu-Natal, Limpopo, Mpumalanga
Soil type: Sandy, Loam
Flowering season: Spring
PH:
Flower colour: Yellow
Aspect: Full Sun
Gardening skill: Average
Special Features:
Horticultural zones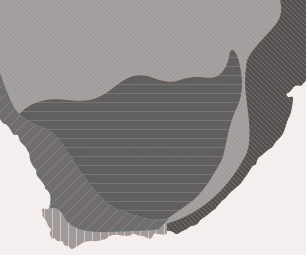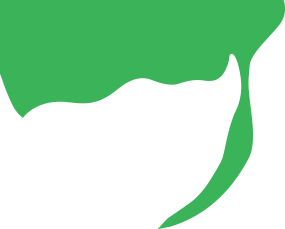 Zone 4 Summer rainfall Karoo and Highveld, Frost in winter
Zone 5 Bushveld summer rainfall, Light frost
Google QR Code Generator