Arrowsmithia styphelioides
Arrowsmithia styphelioides DC.
Family: Asteraceae
Common names: There are no common names in use for this species.
Introduction
This rare and endemic shrublet is a member of the daisy family and occurs only in a restricted area in the Eastern Cape Province.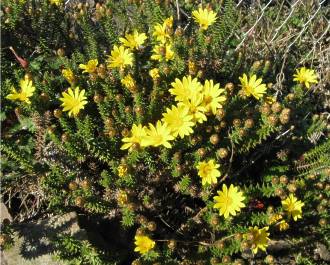 Description
Description
Arrowsmithia styphelioides is a small rounded shrub, much branched from the base. The stems are held erect and are densely covered with ovate, spine-tipped leaves. Each stem ends in a yellow flower head. The flower heads are surrounded by dry, shiny brown bracts which cover the rounded buds when the flower head is young. The flowering season begins in early spring and continues into summer. This is a slow-growing species but it reaches flowering age fairly soon because it is not a large plant.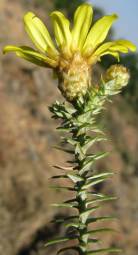 Twigs have stiff, spine-tipped leaves which are bright green above and white-felted below.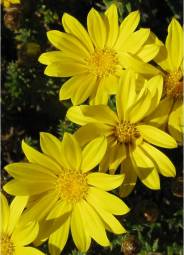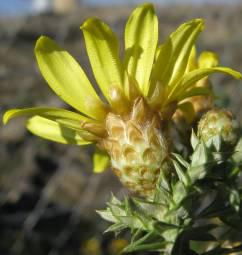 Conservation Status
Status
Despite having a very small distribution range, Arrowsmithia styphelioides is listed as 'Least Concern' in the SANBI Red List of South African plants, perhaps because there is no immediate apparent threat to its habitat, although the region is grazed by cattle and horses, and more than 10% of the vegetation type (see below) is already transformed by cultivation and plantations.
Distribution and habitat
Distribution description
Arrowsmithia styphelioides is restricted to rocky, grassy hilltops in the Amatole Mountains of the Eastern Cape (Katberg, Hogsback, Mount Pirie and Keiskammahoek) where it is endemic to the vegetation type 'Amathole Montane Grassland' (Gd 1 in Mucina & Rutherford 2006). This vegetation type receives two rainfall peaks, first in spring and again in late summer.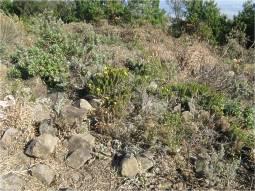 Derivation of name and historical aspects
History
This species was described in 1838 by the Swiss botanist Augustin Pyramus De Candolle and named in honour of the British cartographer John Arrowsmith (1790-1873), nephew of Aaron Arrowsmith, one of the most important publishers of maps in the 19th century. John began working for his uncle in 1810, and in 1834 published the London Atlas of Universal Geography, at the time the best map of its kind. In 1838 he took over the business begun by his uncle and carried on by his cousins Aaron Jr. and Samuel after their father's death, and produced excellent maps of many areas of the globe, including Australia, the Americas, Africa and India. He was a founding member of the Royal Geographical Society. (Alice Notten, pers. comm.; Wikipedia; cited at http://www.calflora.net/southafrica/1A-B.html ).
The specific name "styphelioides " may come from the Greek epithet meaning 'dense', perhaps referring to the compact habit or densely-arranged leaves. Alternatively, it could refer to a passing similarity between this plant and members of the Australian Ericaceae genus Styphelia. (http://anpsa.org.au/s-tub.html)
It is the only species in the genus, but it is closely related to the genus Macowania endemic to the Drakensberg.
Ecology
Ecology
Arrowsmithia styphelioides is one of a group of closely-related species typically associated with moist habitats near streams. It is the only member of this group growing in open, dry habitats. Its grassland habitat burns occasionally, and Arrowsmithia may resprout after fire. No pollinators have been recorded for this little-known species, but the showy floral display is likely to function as an attractant to insect pollinators, and this photograph, taken in Keiskammahoek in July 2010, shows a small wasp visiting the flowers.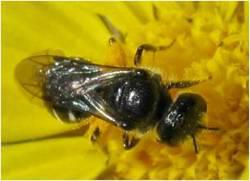 Uses
Use
Due to its narrow distribution, the species is little known except to taxonomists, and there is no record of medicinal or cultural uses.
Growing Arrowsmithia styphelioides
Grow
Arrowsmithia styphelioides has not (to my knowledge) been brought into horticulture although it is likely to be a hardy, water-wise garden plant with an attractive foliage, as well as interesting buds and a lovely display of lemon-yellow flowers. When handling the plant, however, beware of the fine spines at the ends of the leaves, which can cause a prickly experience!
References
Hilliard, O.M. & Burtt, B.L. 1985. Notes on some plants of Southern Africa : XI. Notes from the Royal Botanical Garden, Edinburgh 42(2): 230-231.
Mucina, L. & Rutherford, M.C. (eds). 2006. The vegetation of South Africa, Lesotho and Swaziland. Strelitzia 19. South African National Biodiversity Institute, Pretoria.
Credits
Nicola Bergh
Compton Herbarium
February 2011
Plant Attributes:
Plant Type: Shrub
SA Distribution: Eastern Cape
Soil type: Clay, Loam
Flowering season: Early Summer
PH:
Flower colour: Yellow
Aspect: Full Sun
Gardening skill: Challenging
Special Features:
Horticultural zones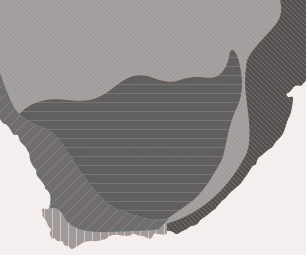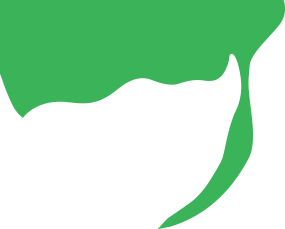 Zone 1 Coastal summer rainfall, frost free
Zone 2 Coastal winter rainfall, frost free
Zone 4 Summer rainfall Karoo and Highveld, Frost in winter
Zone 5 Bushveld summer rainfall, Light frost
Google QR Code Generator