Barleria irritans Nees
Family: Acanthaceae
Common names: none
Introduction
Another well-flowered Barleria for your garden.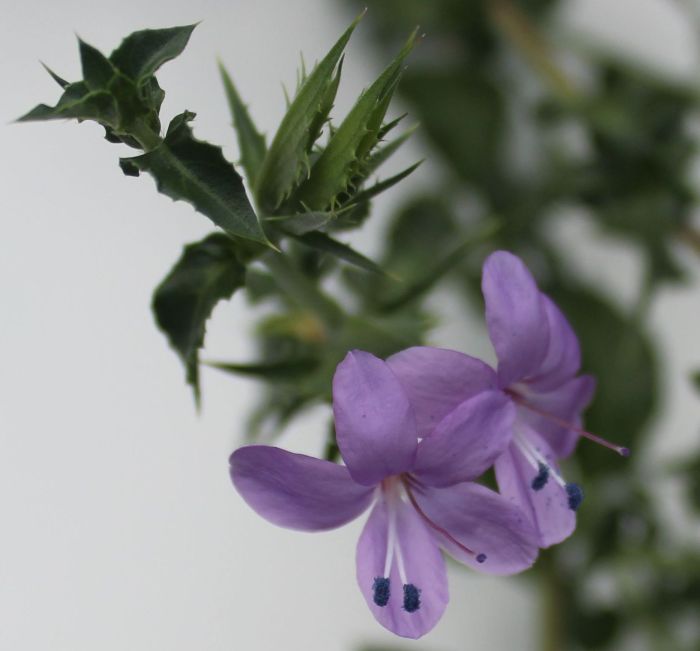 Description
Description
Barleria irritans is an upright or sub-erect shrublet, up to 400 mm high. The branches develop out of a woody rootstock and the stems are hairy on 2 sides (bifariously) or are slightly hairy when young, with long hairs on the nodes. The leaves are opposite, narrowly ovate, glabrous, with a few scattered hairs on the midvein beneath. The leaf margins are wavy, white in older leaves, spine-toothed; with a short petiole; the apex tapered into a sharp point.
The flowers are mauve, purple or blue, in a 1–8-flowered cluster. The corolla is 2-lipped, the upper lip 2-lobed, and lower lip 3-lobed. The corolla tube is long, hairy and cylindrical. The outer calyx lobes are elliptic-ovate, the margins are spine-toothed and the apex (tip) narrowed into a sharp point. There is one pair of bracteoles at the base of each flower and they are of an equal or unequal length, lanceolate or narrowly ovate, with 3 parallel veins, glabrous; the margins spine-toothed.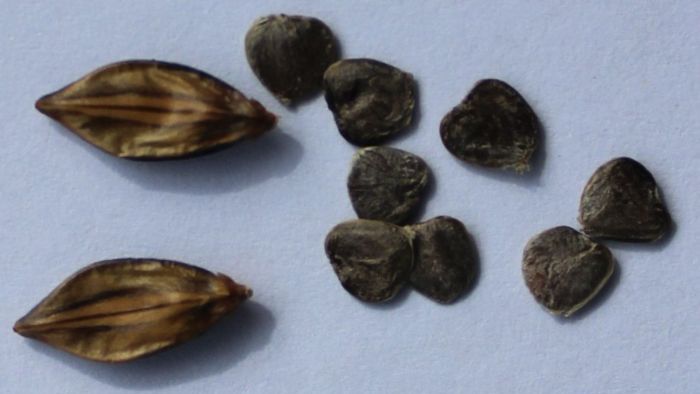 Fruit capsules are elliptic without a prominent beak and with 4 seeds per capsule. The ripe fruit capsules turn brown and open explosively when moistened.
Conservation Status
Status
According to the Red list of South African plants Barleria irritans is assessed as Least Concern (LC).
Distribution and habitat
Distribution description
Barleria irritans is found growing in the Eastern and Northern Cape, where it grows in well-drained sandy soils on river banks, between rocks, roadsides lying on limestone ridges and quartzite bases.
Derivation of name and historical aspects
History
The genus Barleria is a large a large polymorphic (many variable forms within the same species) genus of herbs, shrubs, shrublets and rarely climbers. There are about 300 species worldwide and it is predominately an Old World genus. East tropical Africa and southern Africa have the most species diversity. The genus is named after the Dominican monk and French botanist, Jacques Barrelier (1606–1673). The species name irritans means 'irritation' and is certainly referring to the sharp apexes of the bracteoles and leaves.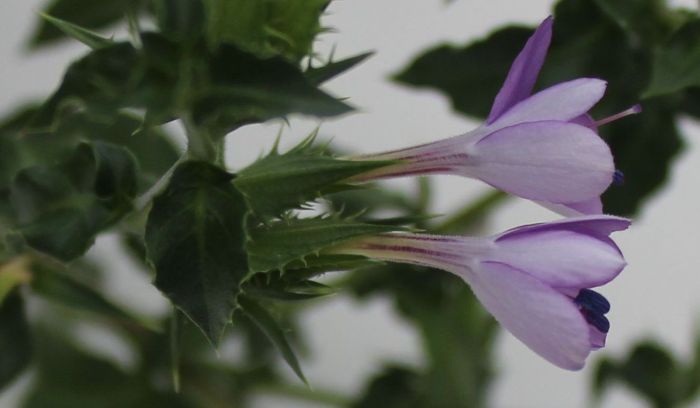 Ecology
Ecology
Barleria irritans is pollinated by insects and attracts various species of butterflies.
Uses
Use
No medicinal or cultural uses found in the literature.
Growing Barleria irritans
Grow
This species is frost resistant, grows well in poor soils, does not need a lot of water and prefers to grow in full sun and will do well in sunny spots in the garden.
Propagate Barleria irritans from seed and cuttings. Harvest the seed from the brown, ripe capsules. Sow the seed in summer, from October to February, in a container in a mix of 1 part washed river sand and 2 parts potting medium .Place the container in a shady spot and water once a week. Germination starts to take place in fourteen days. Transplant the seedlings when they are 10 cm tall.
Semi-hard plant material is the best for cuttings. Cut the cuttings in lengths of 10 cm. Plant the cuttings in a mixture of 1 part coarse river sand and 2 parts potting mix. Good drainage is essential. Treat the cuttings with a rooting hormone. Plant the cuttings 5 cm apart. Place the container in a shady spot and water twice a week. Plant the rooted cuttings in a good potting mixture. Expect a success rate of 80%.
There are no specific pests or diseases affecting Barleria irritans.
References
Balkwill, M.J. & Balkwill, K. 1998. A preliminary analysis of distribution patterns in a large, pantropical genus, Barleria L.(Acanthaceae). Journal of Biogeography. Vol 5: 95–110.
Little, J. R. & Jones, C.E. 1980. A dictionary of botany. Van Nostrand Reinhold Compony, New York, Cincinnatti, Toronto, Melbourne.
Nyirenda, F,C. 2012. Morphological variation in five related species of Barleria (Acanthaceae). Dissertation for Masters of Science, University of the Witwatersrand.
Raimondo, D. et al. 2009. Red list of South African plants. Strelitzia 25. SANBI (South African National Biodiversity Institute), Pretoria.
Credits
Willem Froneman
Lowveld National Botanical Garden
January2020
Plant Attributes:
Plant Type: Shrub
SA Distribution: Eastern Cape, Northern Cape
Soil type: Sandy, Loam
Flowering season: Late Summer
PH:
Flower colour: Purple, Mauve/Lilac
Aspect: Full Sun
Gardening skill: Challenging
Special Features:
Attracts butterflies
Drought resistant
Pioneer plant
Horticultural zones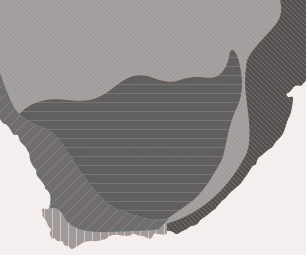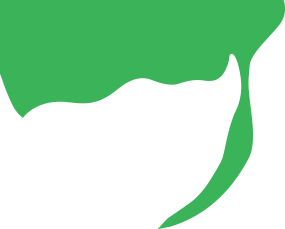 Zone 3 Winter rainfall Karoo, light frost
Zone 4 Summer rainfall Karoo and Highveld, Frost in winter
Zone 5 Bushveld summer rainfall, Light frost
Google QR Code Generator