Barleria prionitis subsp. delagoensis
Barleria prionitis L. subsp. delagoensis (Oberm.) Brummit & J.R.I.Wood
Family: Acanthaceae
Common names: Delagoa Bay barleria, porcupine flower
Introduction
If you are living in a subtropical area and looking for a fast growing, indigenous plant to solve your problem of planting open sunny areas in your garden, Barleria prionitis subsp. delagoensis is the answer to your problem.
Description
Description
Barleria prionitis subsp. delagoensis is a branched perennial herb or subshrub 0.4-1.5 m high. The leaves are elliptic to lanceolate with the upper halve tapering to a sharp pointed apex (tip) and the lower half tapering to a long or short petiole (leaf stalk). Spines are present in the leaf axils (the angle between the stem and the leaf stalk or a branch).
The flowers are pale yellow to orange, arranged in a loose or fairly dense terminal spike with the lower flowers solitary in the axils of the leaves, in late summer to autumn. The corolla (petals of the flower) is 2-lipped. The upper lip is 4-lobed and the lower lip entire. The lower leaves in the inflorescence are more or less like the normal leaves and the upper leaves are usually much smaller. The bracteoles (small leaf-like structures at the base of the flower) taper to an acute apex.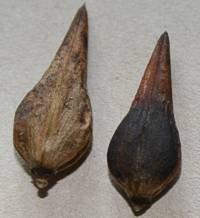 It has a single seed capsule bearing two seeds. When the seed is ripe the fruit capsule explodes to distribute the seeds in different directions.
Conservation Status
Status
Least Concern (LC), this species is not threatened.
Distribution and habitat
Distribution description
Barleria prionitis subsp. delagoensis grows in well-drained sandy soils, in full sun and has been collected in the Kruger National Park, KwaZulu-Natal, Mozambique and Swaziland, where it grows on dune forest edges, rocky outcrops or along roads.
Derivation of name and historical aspects
History
Prionitis is Greek and means 'like the holly' or 'saw-edged', and the subspecies delagoensis was named after Delagoa Bay, the name for the Maputo area in southern Mozambique during the colonial days. The genus Barleria is found in Asia, Africa and America. It contains about 250 species with about 70 species in Africa.
Ecology
Ecology
Barleria prionitis subsp. delagoensis is pollinated by insects and attracts various species of butterflies.
Uses
Use
Barleria species are exceptionally suitable for stabilizing soil erosion, landscaping water-wise gardens, rockeries and sunny areas in the garden.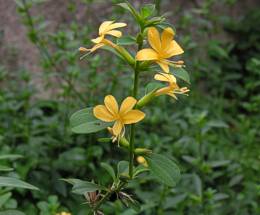 Growing Barleria prionitis subsp. delagoensis
Grow
Barleria prionitis subsp. delagoensis is propagated either by seed or cuttings:
To prevent seeds being lost, it can be collected as the capsules turn brown. The seeds should be planted in trays in a mixture of two parts good soil and one part clean river sand. Place them in a shady spot in your garden and water once a week. Germination of the seeds takes place after a week. Transplanting the seedlings into bags should be done when the seedlings are more or less 100 mm high.
Cuttings should be made in summer, and you should make use of softwood plant material. Take cuttings of 120 mm length, treat them with a hormone powder and plant them in a mixture of equal parts good soil and river sand. Put the cuttings in a shady place and water twice a week. Transplant the rooted cuttings after about three months into a good soil mixture.
References
Fabian, A. &Germishuizen, G. 1982. Transvaal wild flowers. Macmillan South Africa, Johannesburg.
Little, John. R.& Jones, C.Eugene 1980. A dictionary of Botany. Van Nostrand Reinhold Company, New York, Cincinnatti, Toronto, Melbourne.
Obermeijer, A.A. Annals of the Transvaal Museum 16, 3.
Wood, J.R.I., Hillcoat, D. & Brummitt, R.K. 1983. Kew Bulletin 3: 429-456.
Credits
Willem Froneman
Lowveld National Botanical Garden
May 2010
Plant Attributes:
Plant Type: Perennial, Shrub
SA Distribution: KwaZulu-Natal, Mpumalanga
Soil type: Sandy, Loam
Flowering season: Late Summer, Autumn
PH: Acid, Neutral
Flower colour: Yellow, Orange
Aspect: Full Sun
Gardening skill: Easy
Special Features:
Attracts butterflies
Drought resistant
Horticultural zones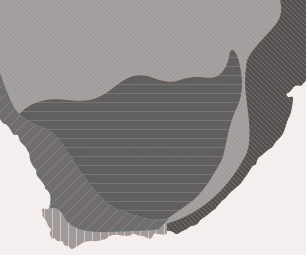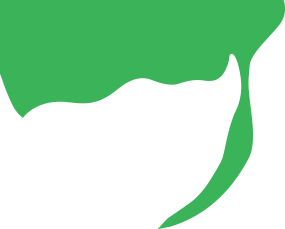 Zone 1 Coastal summer rainfall, frost free
Zone 2 Coastal winter rainfall, frost free
Zone 5 Bushveld summer rainfall, Light frost
Google QR Code Generator