Brachystelma gerrardii Harv.
Family: Apocynaceae
Common names: Gerrard's Brachystelma (Eng.)
Introduction
The shiny, lush, metallic green, or sometimes black flowers, are a rare delight to the eyes. Although having an extensive range across 3 provinces, this plant is elusive, occurring in scattered populations.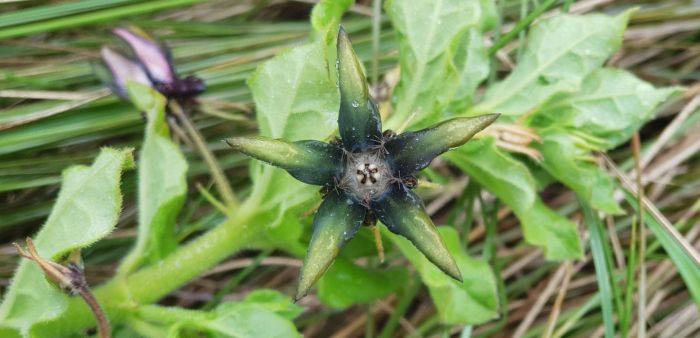 Description
Description
Brachystelma gerrardii is a perennial herb found in rocky grasslands. The plant grows up to 350 mm high and has an erect, solitary stem which is typically unbranched. The rootstock consists of a cluster of long, fleshy roots. Leaves are oval, 19–45 × 38 mm, with prominent midribs, wavy margins, short hairs on the upper surface and long hairs on the under surface. Flowers are 9–20 mm long, 4–6 mm wide, solitary and star-shaped, with spreading lobes and oval petals that taper to a point at the tip. The petal colour usually merges from a lush green to a dark green or sometimes black that occurs from the petal tips to the center of the flower. The flower stalk is slender and hairy. The sepals point backwards, away from the petals. The plant can be seen flowering in summer, from November to March. The fruits are paired, long and slender.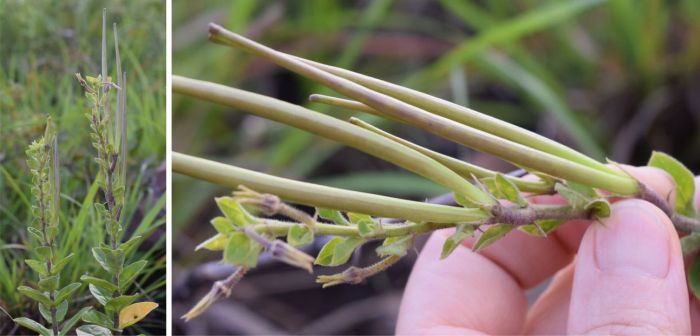 The interesting fact about this plant is that the flower colour depends on the locality. There are two forms, one with green flowers and one with black flowers. The black form of B. gerrardii is found in the northerly regions of the distribution range. The green-blue form is found mostly within the KwaZulu-Natal Province.
Conservation Status
Status
Brachystelma gerrardii is currently assessed as Endangered (EN) on the SANBI Red List. The species is only recorded from 20 locations. According to the SANBI Red List website, it is estimated that there are less than 2 500 mature individuals in the wild. The decline of Brachystelma gerrardii is because of habitat destruction, alien plant invasion and informal settlements amongst others.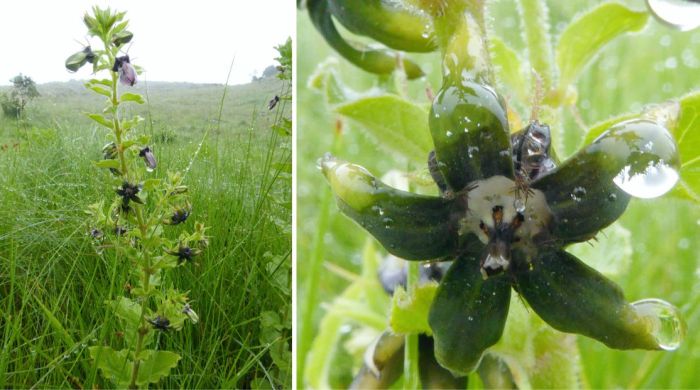 Distribution and habitat
Distribution description
This species is not endemic to South Africa. Its distribution ranges from KwaZulu-Natal, Waterberg (Limpopo), Wolkberg (Limpopo), Mpumalanga and Eswatini (previously known as Swaziland). Brachystelma gerrardii is found in grasslands, where it occurs as solitary plants or in groups of up to 5 individuals. The green form in KwaZulu-Natal is the more threatened form as most of the Waterberg, where the black form occurs, is conserved.
Derivation of name and historical aspects
History
The name Brachystelma is the result of 2 Greek words: brachys meaning 'short' and stelma meaning 'crown', which also gives the genus its common name, little crowns. This species is named after the original collector, William Tyrer Gerrard (1831–1866), a British naturalist who came to Natal (former name of KwaZulu-Natal) in 1861. He was an avid collector who collected plants in South Africa, Madagascar and Australia. He is commemorated in many other genera as well.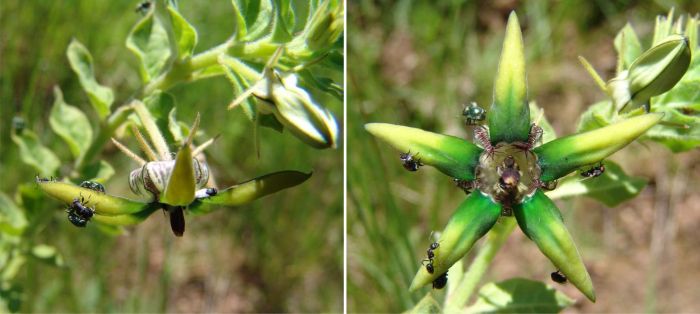 Ecology
Ecology
All species of Brachystelma are assumed to be fly-pollinated. Small flies have been photographed visiting the flowers of Brachystelma gerrardii and they are likely pollinators.
Uses
Use
The roots of Brachystelma gerrardii are known to be eaten. Most plants with fleshy roots are eaten by local people and this metallic-flowered plant is no exception.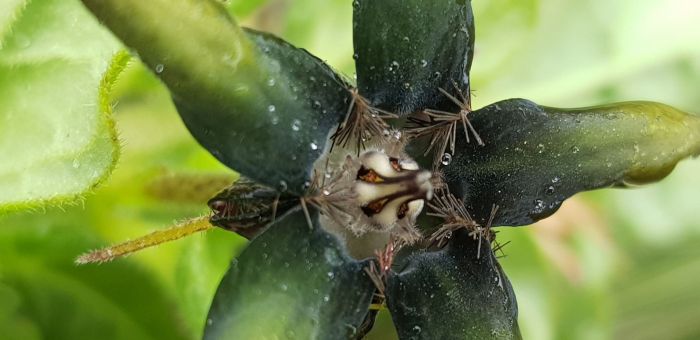 Growing Brachystelma gerrardii
Grow
Brachystelmas are prone to root rot, aphids, red spider mite and fungal infections.
Like most brachystelmas, a well-drained, gritty soil should be used. The long, fleshy roots should be planted below the soil and the pot filled with grit. Unlike other brachystelmas that have rounded tubers, this species has clusters (fascicles) of fleshy roots.
Brachystelma gerrardii comes from the summer-rainfall region – the plants thus need water during summer and should be kept dry during the winter. Attentive watering is needed as you should allow the soil to dry out between waterings; this is between 9 to 14 days.
If the plant is growing in the summer-rainfall region, it is best to keep them in a dry spot where they can receive rainwater, with hardly any additional watering on your part. If not, watering should begin once the seasonal growth begins, and stop when the plant becomes dormant, the leaves turn yellow and can fall off. This species is found in open grasslands and should receive a lot of sun and be in a position that allows free air circulation.
According to Alison Young, a horticulturist at the University of KwaZulu-Natal, who has successfully grown Brachystelma gerrardii from seed, germination takes some months. The species is very slow growing and only flowered in the fourth year. Alison recommends an acidic compost and a slow-release fertilizer. Avoid keeping the soil medium damp, because the plant is susceptible to fungal infections and the roots rotting.
References
Bruyns, P.V. 2009. Three new species of Brachystelma (Apocynaceae, Asclepiadoideae, Ceropegieae) from south tropical and southern Africa. Novon: A Journal for Botanical Nomenclature 19(1): 18–22.
Charters, M.L. 2006–2016. The Eponym Dictionary of South African plants. Published online at http://www.calflora.net/southafrica/1Titlepage.html
Hodgkiss, R.J. 2019. The succulent plant page, Brachystelma. https://succulent-plant.com/families/apocynaceae/asclepiadaceae/brachystelma.html, accessed: 22 February 2021.
JSTOR Global Plants. Brachystelma gerrardii https://plants.jstor.org/compilation/brachystelma.gerrardii, accessed: 22 2021.
Latti, I. & Kirkel, J. n.d. Operation wildflower. Brachystelma gerrardii https://www.operationwildflower.org.za/index.php/albums/brachystelmas/brachystelma-gerrardii-judd-1-2664#joomimg, accessed: 22 February 2021.
Pooley, E. 2005. A field guide to wild flowers KwaZulu-Natal and the eastern region. The Flora Publications Trust, Durban.
Styles, D. & Von Staden, L. 2007. Brachystelma gerrardii Harv. National Assessment: Red List of South African plants version 2020.1. Accessed: 22 February 2021.
Credits
Aaliyah Motala
Custodians for Rare and Endangered Wildflowers (CREW) – Summer Rainfall Region
March 2021
Acknowledgements: the author thanks Dr Adam Shuttleworth, Dr Annemarie Heiduk and Alison Young
Plant Attributes:
Plant Type: Perennial
SA Distribution: KwaZulu-Natal, Limpopo, Mpumalanga
Soil type: Sandy, Loam
Flowering season: Early Summer
PH:
Flower colour: Black, Green
Aspect: Full Sun
Gardening skill: Challenging
Special Features:
Horticultural zones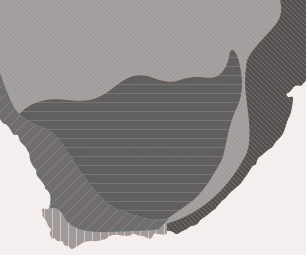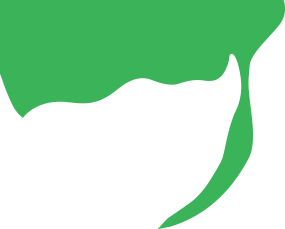 Zone 1 Coastal summer rainfall, frost free
Zone 5 Bushveld summer rainfall, Light frost
Google QR Code Generator