Caputia tomentosa (Haw.) B.Nord. & Pelser (= Senecio haworthii (Sweet) Sch.Bip.)
Family: Asteraceae
Common names: woolly caputia, tinderbush (Eng.); tontelbossie, tontelbos, tonteldoos (Afr.)
Introduction
A very striking shrublet with beautiful silvery white, cylindrical succulent leaves and yellow discoid-daisy flowerheads in late summer and autumn. It grows widespread on sunny, rocky hillsides in arid and semi-arid regions in the Richtersveld and Karoo. Best grown in containers. This plant was formerly regarded as one of the succulent senecios.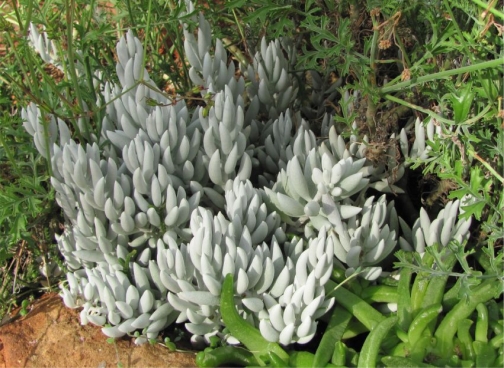 Fig. 1. Caputia tomentosa growing in the Botanical Society Conservatory at Kistenbosch National Botanical Garden.
Description
Description
Caputia tomentosa is an ascending to rounded, sparingly to moderately branched, succulent shrublet about 500 mm high. The roots are succulent. The stems can become decumbent, rooting at the nodes. Stems, leaves and flowerheads are densely covered in silvery-white, felt-like hairs. The branches are usually about 3-5 mm in diameter. The ascending to incurved leaves are crowded towards the ends of the branches, slightly flattened, sub-fusiform to sub-cylindrical, 30-100 x 6-17 mm, sometimes with indistinct lobes towards the tip. The petiole is short to indistinct and the leaf tip ends in a short point (acute).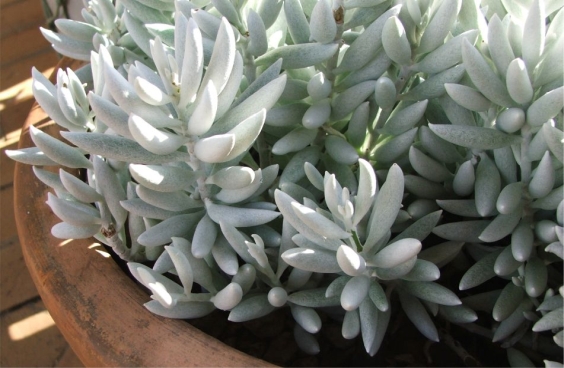 Fig. 2. A close-up of the leaves of Caputia tomentosa, growing in a container at Kistenbosch National Botanical Garden.
The inflorescence is a solitary, terminal, campanulate capitula on an unbranched peduncle about 80-100 mm long, with a few small bracts. The involucre is cup-shaped, bearing 8-9 phyllaries. It has 30-40 yellow to orange-yellow disc florets with blunt style branches. No ray florets are formed. The seed (cypselae) is cylindrical and ribbed, hairy and 3.5 mm long with a white pappus up to 15 mm long. Flowering is from early summer to autumn (Nov. to Mar.)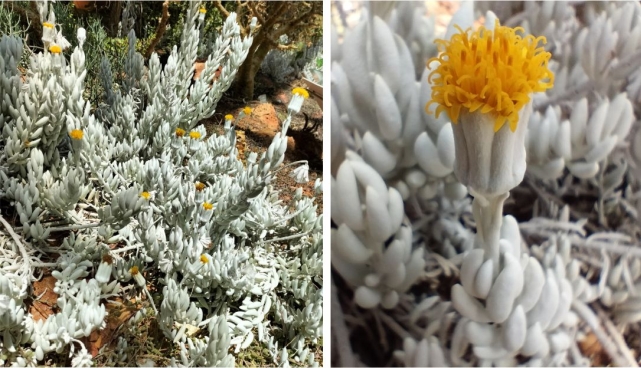 Fig. 3. Caputia tomentosa in flower in the Botanical Society Conservatory at Kistenbosch National Botanical Garden, and a close-up of the capitulum (Richtersveld form).
Conservation Status
Status
The plant is known from a few sites, growing on hills and outcrops but is widespread and locally abundant and is not considered to be threatened in its native habitat. Consequently, it is listed as Least Concern (LC) in the Red List of South African Plants.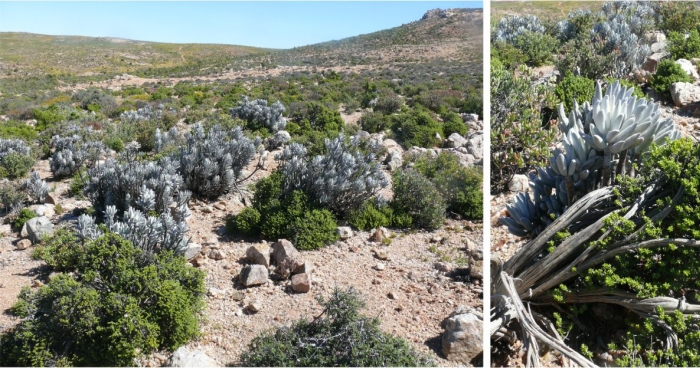 Fig. 4. Caputia tomentosa in habitat at Gabiesies, near Steinkopf, growing next to a gombossie (Pteronia glomerata) in the Richtersveld (Northern Cape).
Distribution and habitat
Distribution description
Caputia tomentosa is widely distributed and although locally abundant, it is only known from a few sites. It occurs in the southern Richtersveld, the Great Karoo and the Little Karoo in the Northern, Western and Eastern Cape provinces of South Africa. Plants grow on exposed, north facing, quartz hillsides (Mucina et al. 2006). It is able to withstand extreme drought and can tolerate a fair degree of cold (-6ºC). Heat is not a problem either, the plants can comfortably tolerate temperatures of up to 40ºC. Associated succulents and bulbous plants observed near Gabiesies, Steinkopf in the Richtersveld include: Adromischus alstonii, Bulbine caput-medusae, Cheiridopsis denticulata, Conophytum pageae, Cotyledon campanulata, Crassula alstonii, Crassula nudicaulis var. herrei, Euphorbia mauritanica, Galenia africana, Melianthus pectinatus, Pelargonium crithmifolium and Pteronia glomerata. The vegetation here is classified as Kosiesberg Succulent Shrubland of the Succulent Karoo Biome (Mucina et al 2006). Plants were also observed at Karrachabpoort near Lekkersing.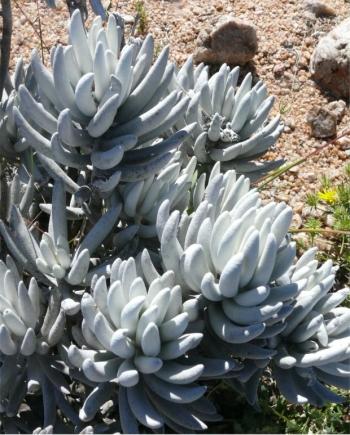 Fig. 5. A close-up of the stems of a Caputia tomentosa plant growing at Gabiesies, near Steinkopf in the Richtersveld (Northern Cape).
Derivation of name and historical aspects
History
The genus Caputia was established by the Swedish botanist, Bertil Nordenstam and the South African, Pieter Pelser in 2012 in the Compositae Newsletter. The generic name Caputia according to Nordenstam and Pelser (2012) and I quote them "We here suggest the new generic name Caputia for this assemblage, an allusion of their geographical origin. The old geographical name Caput bonae spei was often applied not only to the Cape of Good Hope itself but to the Cape Province or the whole of South Africa. The generic name also alludes to Capelio, one of the early-diverging genera in the tribe and herbaria with alphabetical generic order will then conveniently file these two genera close together". The specific name tomentosa is very appropriate and pertains to the leaves which characteristically are densely covered in felt-like, silvery-white hairs.
It is not known exactly when Caputia tomentosa was first discovered but it made its appearance in ornamental horticulture in 1795. This plant was first named and described by the esteemed British succulent grower and botanist Adrian Haworth, as Cacalia tomentosa in 1803, and in 1812 in the Synopsis Plantarum Succulentarum, he moved it into the genus Kleinia on grounds of its discoid capitulum. This species was moved into the genus Senecio in 1845, and the name changed to Senecio haworthii in honour of Haworth, when the concept of the genus Senecio was broadened to incorporate succulent genera. Current thinking, backed up by molecular research, splits the genus Senecio into many smaller genera, and thus the genus Kleinia was re-instated and new genera such as Curio and Caputia were created to accommodate them. This species was also written up by Hooker in Curtis's Botanical Magazine in 1873 from a plant flowering in Sir Thomas Hanbury's garden at Palazzo Orengo in Italy.
Living examples of Caputia tomentosa can be seen in the Botanical Society Conservatory at Kirstenbosch (1608/47), from a collection by Robert Compton (2nd director of the National Botanic Gardens) and in the Succulent House at Babylonstoren Farm.
Fig. 6. Caputia tomentosa a close-up of a flowerhead, showing the flowers, Richtersveld form, Kistenbosch National Botanical Garden.
The genus Caputia consists of 5 species. These include Caputia medley-woodii, C. oribiensis, C. pyramidata, C. scaposa and C. tomentosa, all endemic to southern Africa. This species is the only one with a discoid flowerhead.
There are two distinct forms of Caputia tomentosa and they are geographically separated. The Richtersveld form of this species is more robust, with leaves which are sometimes lobed towards the leaf tip. The growth is erect, unlike the decumbent branches from the Karoo form in the south which also propagates vegetatively. There are also differences in leaf and flower size. The Richtersveld form was first brought into cultivation by Hans Herre and later named by Gordon Rowley after Hans Herre, ex curator of the Stellenbosch University Garden (Western Cape), Caputia tomentosa 'Hans Herre' (Rowley 1994).
The first living specimens at Kirstenbosch were introduced by Compton in 1948, from Fisantekraal, Klein Karoo (1607/48). Other living collections include Vanwykskraal near Oudtshoorn (870/96), Karrachabpoort (359/86) and Lekkersing (286/91) the latter two from the Richtersveld (Northern Cape).
Ecology
Ecology
Caputia tomentosa is well adapted to its semi-arid, exposed, sunny habitat. The very succulent nature of its leaves ensures that stored moisture is available to the plant during the long dry periods. The roots are also succulent, further aiding the plant during drought. The densely hairy silvery-whitish cover on its skin (epidermis) is reflective and effective in protecting the plant from excessive heat and moisture loss. The ascending orientation of the leaves, pointing towards the sun, also ensures effective heat control. The Great Karoo forms have decumbent stems, rooting at the nodes and ensuring vegetative propagation. The leaves are also aromatic, this is a chemical defence which discourages herbivory.
The yellow to orange-yellow flowers are pollinated by insects. The fruits develop after pollination, and once ripe, are dispersed by gusts of wind, each seed is equipped with its own parachute, becoming airborne and dispersing its offspring.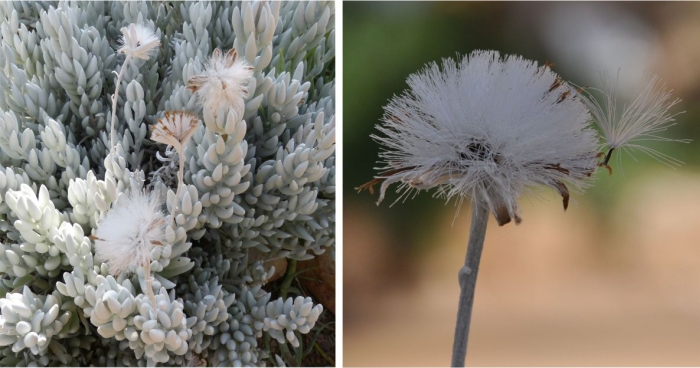 Fig. 7. Caputia tomentosa in fruit, in the Botanical Society Conservatory at Kistenbosch National Botanical Garden (ex Fisantekraal). Note the pappus, a silky parachute attached to the seed.
Uses
Use
Apart from its popularity as a garden plant, grown primarily for its attractive foliage, Smith (1966) records that the hairy, felt-like layer " which strips off the leaves in complete little pockets, was formerly used by children for making little gloves, caps etc." These matted hairs were also used as tinder, tontel in Afrikaans, to light fires and was thus  "also in fair demand for tinderboxes".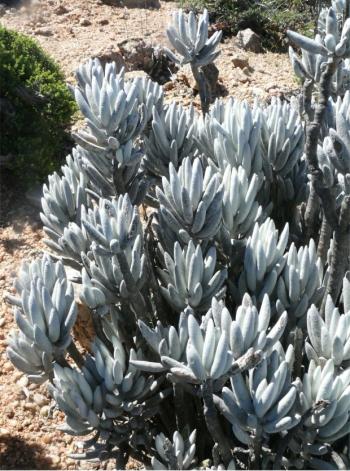 Fig. 8. Caputia tomentosa in habitat at Gabiesies, near Steinkopf in the Richtersveld (Northern Cape).
Growing Caputia tomentosa
Grow
Caputia tomentosa is easily grown and cultivated in dry nama karoo, succulent karoo and thicket gardens. It will thrive in a variety of soils but does best in well-drained, sandy loam soil. Grow it in full sun, preferably in an exposed habitat. It is able to withstand long periods of drought, heat up to 40°C and cold down to -6°C. Best to grow in groups, as an informal ground cover or in a sunny rockery. It makes an interesting pot plant, best kept in a natural clay pot in a sunny, well-ventilated position such as a balcony or windowsill. The soil should be sandy and well-drained (e.g. 2 parts sand, 1 part compost and 1 part garden loam) as is found in its natural habitat. They react well to an organic fertiliser. Water sparingly, summer and winter. Prune the plants back as they become leggy and unsightly.
Plants are easy to propagate by cuttings and can be established by planting cuttings in situ. Plump, healthy, tip cuttings are ideal. Take the cuttings at the onset of spring and strike them in coarse, sharp, river sand. Under ideal conditions the cuttings will root in a matter of weeks.
Although Caputia tomentosa is quite well known for not often flowering or producing viable seed in cultivation, this is not always the case. Sow seed in autumn or spring in a sandy medium. First moisten the substrate with fine rose. Sow the seed and cover lightly with a thin layer of sand. Keep moist and in a shady area. Germination is usually within 3 weeks and the young seedlings are slow growing. Transplant the seedlings to individual containers when they are large enough to handle.
Plants are relatively disease free but snails can cause a problem.
References
Dyer, R.A. 1931. Senecio scaposus. Flowering Plants of Africa 11: t. 434.
Gunn, M. & Codd, L.E. 1980. Botanical exploration of southern Africa. Balkema, Cape town.
Haworth, A.H. 1803. Miscellanea naturalia, sive dissertationes variae ad historiam naturalem spectantes. J. Taylor, London.
Haworth, A.H. 1812. Synopsis Plantarum Succulentarum. London.
Hooker. J.D. 1873. Senecio (Kleinia) haworthii. Curtis's Botanical Magazine 99: t. 6063.
Mucina, L. & Rutherford, M.C. (eds) 2006. The vegetation of South Africa, Lesotho and Swaziland. Strelitzia 19. South African National Biodiversity Institute, Pretoria.
Nordenstam, B.E. & Pelser P.B. 2012. Caputia, a new genus to accommodate four succulent South African Senecioneae (Compositae) species. Compositae Newsletter 50: 56-69.
Raimondo, D. & von Staden, L. 2015. Caputia tomentosa (Haw.) B.Nord. & Pelser. National Assessment: Red List of South African Plants version 2020.1. Accessed on 2023/04/11.
Rowley, G.D. 1994. Succulent compositae. A grower's guide to the succulent species of Senecio & Othonna. Strawberry Press, California.
Schultz, C.H. 1845. Ueber einige mit Senecio zu verbindende Gattungen. Flora 28: 497–500.
Smith, C.A. 1966. Common names of South African plants. Memoirs of the Botanical Survey of South Africa No. 35. Government Printer, Pretoria.
Van Jaarsveld, E.J. 2010. Waterwise gardening in South Africa and Namibia. Struik, Cape Town.
Walker, C.C., Smith, G.F., Crouch, N.R. & Condy, G. 2019. Caputia tomentosa. Flowering plants of Africa 66: 168-178.
Credits
Ernst van Jaarsveld
Kirstenbosch National Botanical Garden (Retired 2015)
Babylonstoren Farm
Extraordinary senior lecturer and researcher,
Department of Biodiversity and Conservation, University of the Western Cape
April 2023
This article updated and expanded on the Plant of the Week article on Senecio haworthii by Ian B. Oliver, Karoo Desert National Botanical Garden published in August 2002
Plant Attributes:
Plant Type: Shrub, Succulent
SA Distribution: Eastern Cape, Northern Cape, Western Cape
Soil type: Sandy, Loam
Flowering season: Spring, Early Summer, Late Summer, Autumn
PH: Acid, Neutral
Flower colour: Yellow
Aspect: Full Sun
Gardening skill: Average
Special Features:
Drought resistant
Good potplant
Horticultural zones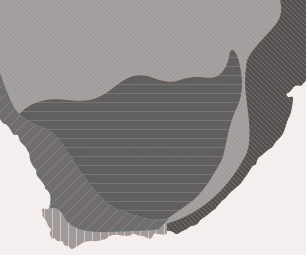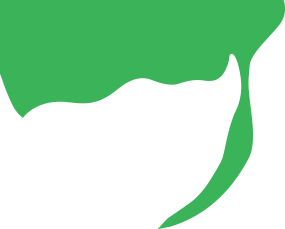 Zone 1 Coastal summer rainfall, frost free
Zone 2 Coastal winter rainfall, frost free
Zone 3 Winter rainfall Karoo, light frost
Zone 4 Summer rainfall Karoo and Highveld, Frost in winter
Zone 5 Bushveld summer rainfall, Light frost
Google QR Code Generator