Cephalaria pungens Szabó
Family: Dipsacaceae
Common names: none kown
Introduction
Attractive cream, white or pale yellow flower heads, with protruding greyish anthers, attracts you from afar, especially when growing gregariously and later on green balls of fruits, are as equally stunning.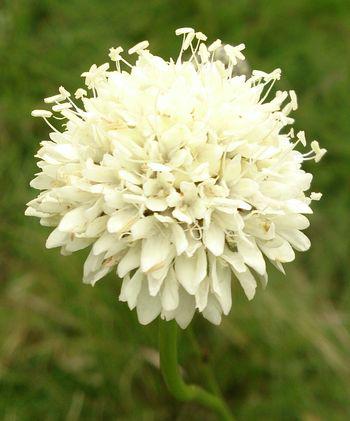 Description
Description
Cephalaria pungens is a herb that lives for a number of years. It has a root-like stem that is horizontally situated under the ground or a carrot-shaped storage organ, 203 mm long. Stem is slender, upright, 1.0-1.5 m high, unbranched, round or 6-sided, hairless. Lower leaves are very variable,  up to 230 mm long, 50 mm wide, both surfaces hairy; margins toothed, hairy, simple; leaf stalk 9–120 mm long, hairy, eventually turning into a very conspicuous middle vein of the leaf. The upper leaves, opposite, 1 or 2 pairs, also very variable, some simple with long teeth on the margins to deeply divided into segments, to long and narrow, 40–105 mm long, 3–10 mm wide; leaf stalk 15–50 mm long, toothed.
The flower stalk is branched, hairless. Flower heads almost globular, but flattened on the end near the flower stalk, 20–40 mm in diameter. Flowers heads are made up of many individual flowers that are tubular, 7–11 mm long, 2 mm wide, those on the margin of the head are usually bigger than those on the inner part of the head; each flower has 4 parts at the top of the tube, cream-coloured, white, or pale yellow, hairy outside, hairless inside. Fruits are small, with fine hairs, 4 mm long.
Conservation Status
Status
Distribution and habitat
Distribution description
In South Africa, Cephalaria pungens is found in the Eastern Cape, Free State, Gauteng, KwaZulu-Natal, Limpopo and Mpumalanga Provinces. Outside South Africa it occurs in Kenya, Tanzania, Zambia, Zimbabwe, Mozambique, Malawi and Swaziland. It prefers well-drained, upland grasslands, streamsides, forest margins and swampy areas, usually in full sun or rarely in partial shade, 200–1 800 m altitude. It will do well in and around a wetland, also does equally well in drier areas.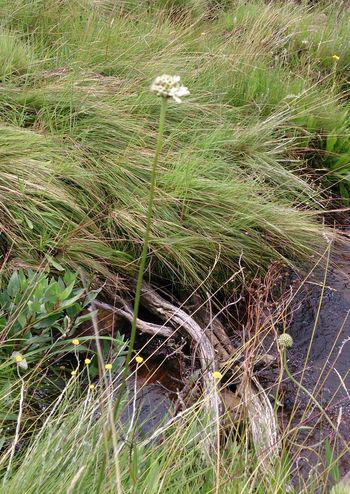 Derivation of name and historical aspects
History
Cephalaria comes from the Greek kephale, meaning 'a head'; individual flowers are congested into a pedunculate head, whereas pungens, means with 'sharp points'.
Cephalaria is a genus of about 65 species from southern Europe, eastern Asia, tropical and southern Africa, with the highest concentration of the species in southern Europe. Morphologically C. pungens is very variable and is the most widespread of all the species of the genus in Africa. There are only 13 species in southern Africa. The genus Cephalaria belongs to the family Dipsacaceae which is superficially very similar to Asteraceae in that they both have a flower head, where individual flowers are congregated. However, Dipsacaceae differs from Asteraceae by having free protruding anthers. In southern Africa, Dipsacaceae is represented by two genera, Cephalaria and Scabiosa. Earlier workers placed most Cephalaria species in Scabiosa but, clearly they lack persistent bristles on the calyx, a character that is found in all Scabiosa species.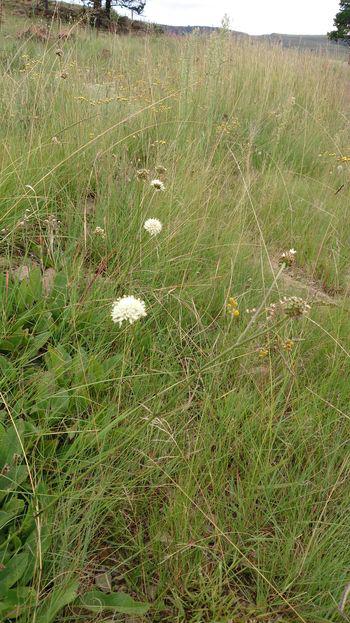 Ecology
Ecology
Cephalaria pungens does not seem to have any defense mechanisms, as it was observed being browed by cattle on a farm. This species and other species in the genus, are pollinated by bees. The plants that were collected in the northwestern KwaZulu-Natal, e.g. Utrecht and Paulpietersburg, have peculiar black marks all along their stems, which are clearly visible on dried herbarium specimens. This has not been seen on plants collected at lower altitudes.
Uses
Use
This particular species is not known to be used in the traditional medicinal trade, however, Cephalaria oblongifolia, called umpikayiboni in isiZulu is.
Growing Cephalaria pungens
Grow
No information on growing this species was found.
References
Glen, H.F. 2004. What's in a name. Jacana, Johannesburg.
Jackson, W.P.U. 1990. Origins and meanings of names of South African plant genera. University of Cape Town.
Margaret, J. & Cannon, J.F.M. 1983. Dipsacaceae. Flora zambesiaca. Volume 7, part one: 77–79. Clark Constable, Edinburgh.
Napper, D.M. 1968. Dipsacaceae. Flora of tropical East Africa. 4–6. The Minister for Overseas Development.
Pooley, E. 1998. A field guide to wild flowers Kwazulu-Natal and the eastern region. Natal Flora Publications Trust, Durban.
Raimondo, D. et al. 2009. Red list of South African plants. Strelitzia 25. SANBI (South African National Biodiversity Institute), Pretoria.
Credits
Mkhipheni Ngwenya
KwaZulu-Natal Herbarium
April 2017
Plant Attributes:
Plant Type: Perennial
SA Distribution: Eastern Cape, Free State, Gauteng, KwaZulu-Natal, Limpopo, Mpumalanga
Soil type: Loam
Flowering season: Late Summer
PH: Neutral
Flower colour: White, Cream
Aspect: Full Sun
Gardening skill: Challenging
Special Features:
Feeds honeybees
Horticultural zones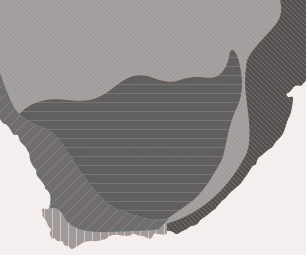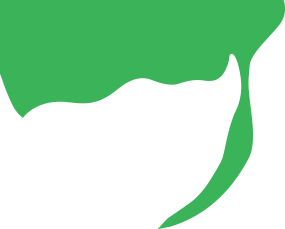 Zone 1 Coastal summer rainfall, frost free
Zone 5 Bushveld summer rainfall, Light frost
Google QR Code Generator