Coleus livingstonei A.J.Paton (= Pycnostachys urticifolia Hook.)
Family: Lamiaceae
Common names: hedgehog sage, large hedgehog flower, prickly sage, blue boys, nettle-leaf pycnostachys, dark blue pycnostachys (Eng.); ystervarksalie, groot ystervarksalie (Afr.); unkungwini, amadata (isiZulu); gogodza (tshiVenda)
Introduction
 An evergreen, aromatic, perennial, with beautiful spikes of blue flowers, which bloom very late in autumn. The species is a good choice for an informal garden.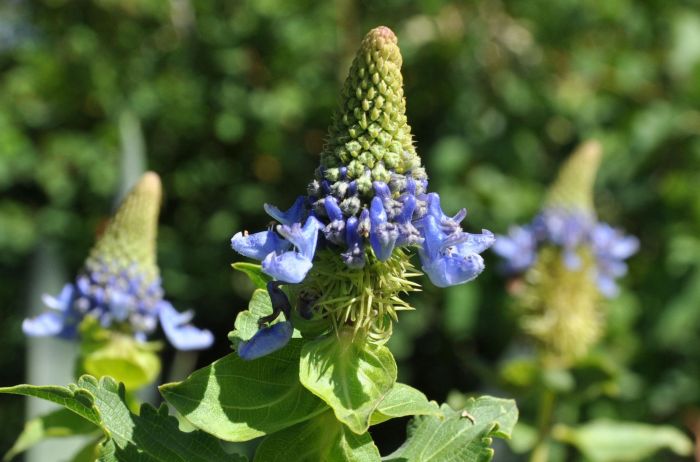 Description
Description
Coleus livingstonei is an erect herbaceous perennial or soft shrub, 1–2.5 m high with a woody base, often multi-stemmed from the base and well-branched especially towards the apex. The leaves are densely covered with hairs, broad and almost triangular, 50–120 × 40–70 mm; the leaf margins with rounded teeth, becoming smaller near the top.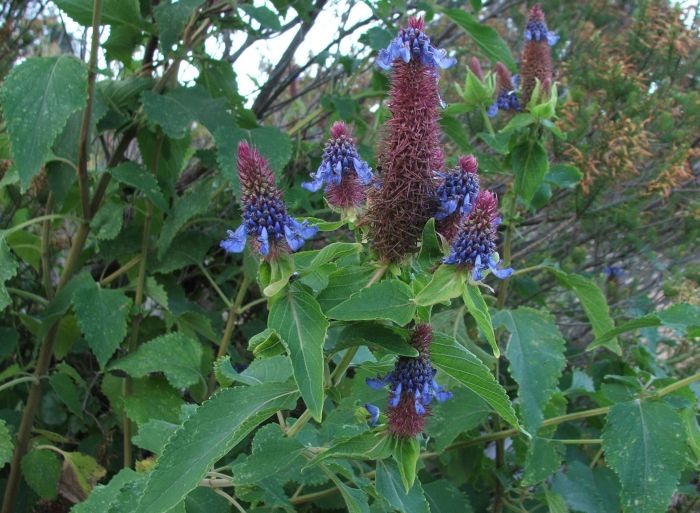 The flowers, which are arranged in dense spikes at the tips of the branches, range from mauve to dark blue. The calyx is reddish purple with teeth 8-10 mm long. After the flowers drop, they become sharp and turn reddish in colour, giving the inflorescence its prickly look. These spiky fruiting bodies remain on the bush for many months. It flowers very late in autumn into winter, from about April until June.
It is seen at its best in warm, frost-free places, such as Pietermaritzburg in KwaZulu-Natal, because it is often cut back by frost just as it begins flowering in cold places such as Johannesburg.
Conservation Status
Status
Least Concern (LC). Coleus livingstonei has a wide distribution and is not threatened.
Distribution and habitat
Distribution description
Coleus livingstonei occurs naturally in South Africa, where it is found in Gauteng, Mpumalanga and Limpopo. It is also found in Eswatini (Swaziland), Mozambique, Zimbabwe, Malawi and further north to Tanzania. The hedgehog sage occurs in grassland and bushveld areas, usually in marshy places, along stream banks or forest margins.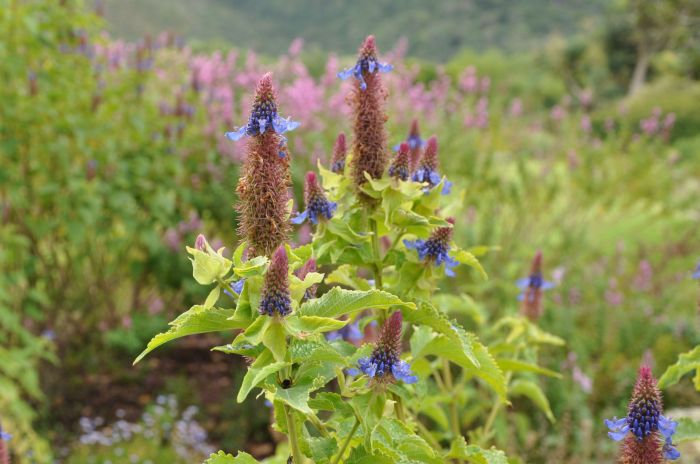 Derivation of name and historical aspects
History
The name Coleus is derived from the Greek koleos, meaning 'a sheath', and refers to the fused stamens of the type species for the genus, and a character that at one time was thought to be diagnostic for this genus. The species name honours David Livingstone (1813-1873), who collected seeds of this species at Mt Zomba in Malawi and send them to Kew. Livingstone was a Scottish physician, Christian missionary and explorer in Africa.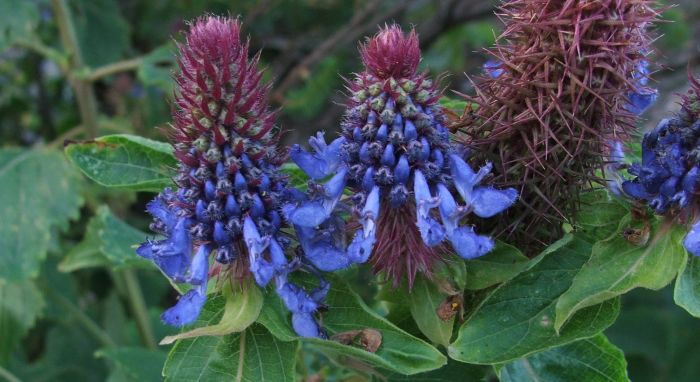 This species was previously called Pycnostachys urticifolia, the genus name meaning 'dense spike', referring to the flowerheads, and the species name meaning 'nettle-like leaves', referring to the leaves that resemble a species of the true nettle, Urtica. It was moved into the genus Coleus in 2019 after molecular studies on Plectranthus and closely related genera by Paton et al showed that the old definition of the genus Plectranthus did not have a single common ancestor, and that it contained two distinct clades separate from Plectranthus. The one clade including the type species of the former genus Coleus, which led to the re-instatement of the genus Coleus, and the other that is now recognized as the new genus Equilabium. A new, smaller, Plectranthus was redefined. The study also showed that the genera Pycnostachys, Anisochilus, Leocus and some species of Solenostemon belong inside the Coleus clade. 
When it was moved into the genus Coleus, this species lost its former species name urticifolia and had to be given a new name, livingstonei, because there is already a species in India called Coleus urticifolius.
There are two other species of Pycnostachys that occur in South Africa, namely P. reticulata, now called Coleus kirkii and Pycnostachys coerulea, now Coleus stenostachys.
Ecology
Ecology
Coleus livingstonei is food for grasshoppers, and the flowers are visited by bees and butterflies.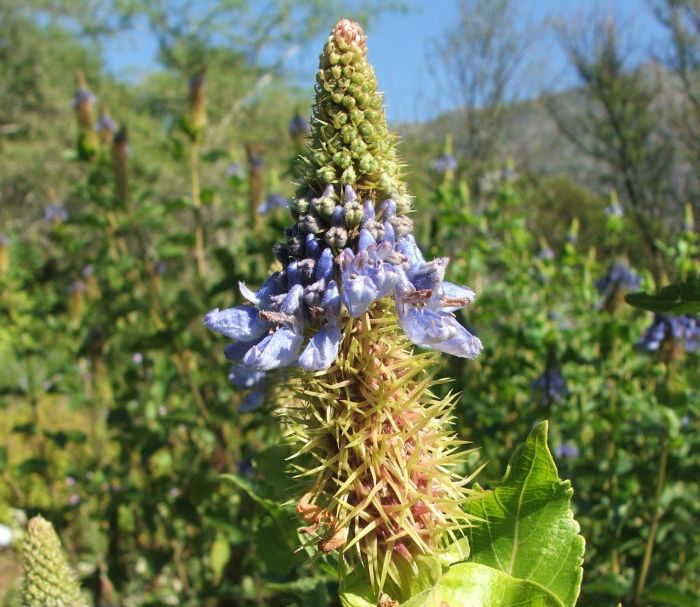 Uses
Use
The hedgehog sage is an aromatic perennial. Despite its attractive appearance, the species is poorly known in horticulture and there is no evidence that it has been used medicinally.
Growing Coleus livingstonei
Grow
Coleus livingstonei forms a large bush and is suitable for the back of an informal border. It is best in warm, well-watered, frost free gardens, and in cold areas it requires a warm, sheltered position. It grows best in the open sun, and does well in partial shade, in ordinary garden soil. The plant is propagated by seed sown in spring or early summer, or cuttings taken in spring or early summer.
References
Eliovson, S. 1980. Wild flowers of southern Africa. MacMillan. Pretoria.
Hyde, M.A., Wursten, B.T. & Coates Palgrave, M. 2009. Flora of Zimbabwe: species information: Pycnostachys urticifolia. http://www.zimbabweflora.co.zw/speciesdata/species.php?species_id=149720.
Jackson, W.P.U. 1990. Origins and meanings of names of South African plant genera. University of Cape Town.
Paton, A.J., Mwanyambo, M., Govaerts, R.H.A., Smitha, K., Suddee, S., Phillipson, P.B., Wilson, T.C., Forster, P. I. & Culham, A. 2019. Coleus and Plectranthus (Lamiaceae): a tale of more than two genera. Phytokeys 129: 1–158.
Van Wyk, A.E. 2000. A photographic guide to wild flowers of South Africa. Struik, Cape Town.
Credits
Mandisa Kondlo
Walter Sisulu National Botanical Garden
March 2009
updated by Alice Notten
Kirstenbosch National Botanical Garden
June 2020
Plant Attributes:
Plant Type: Perennial, Shrub
SA Distribution: Eastern Cape, Gauteng, KwaZulu-Natal, Mpumalanga
Soil type: Sandy, Loam
Flowering season: Autumn
PH:
Flower colour: Blue, Purple, Mauve/Lilac
Aspect: Full Sun
Gardening skill: Easy
Special Features:
Attracts butterflies
Fragrant
Hedge/screen
Feeds honeybees
Horticultural zones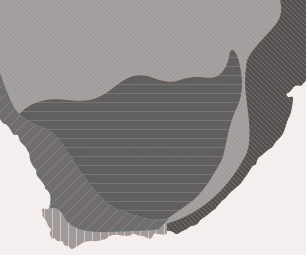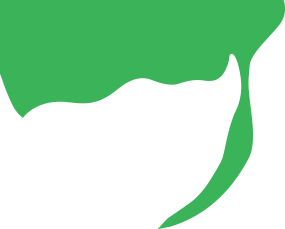 Zone 1 Coastal summer rainfall, frost free
Zone 2 Coastal winter rainfall, frost free
Zone 3 Winter rainfall Karoo, light frost
Zone 4 Summer rainfall Karoo and Highveld, Frost in winter
Zone 5 Bushveld summer rainfall, Light frost
Google QR Code Generator