Combretum vendae A.E.van Wyk
Family: Combretaceae
Common names: Venda bushwillow (Eng.); vendaboswilg (Afr.); gopo-gopo, gopokopo-bani (Venda)
SA Tree No: 540.3
Introduction
A shrub or small, deciduous tree with wine-red winged fruits in autumn and winter, well suited to a warm, sunny rockery, bushveld and semi-arid gardens.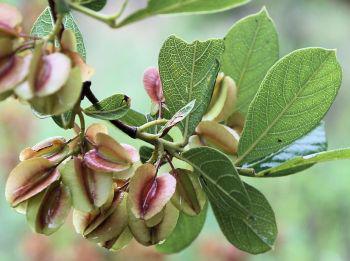 Description
Description
Combretum vendae is a multi-stemmed, deciduous shrub of 1.5–3.0 m high, occasionally a small tree of 4–5 m high. The main stems, fairly widely spaced at ground level, arise from a substantial root system. On the main stem, the bark is smooth, with inconspicuous, longitudinal reticulation, similar to C. kraussi, C. erythrophyllum, C. caffrum and C. woodii. The colour is medium grey with lighter grey areas arranged in more or less, circumferential bands. The previous year's growth is light brownish, whereas the water shoots that arise from old wood, are about 1 m long and the young branchlets densely covered with white or greyish hairs. This plant is deciduous, but leaves on the lower growth may persist until the following spring. They are simple, opposite, broadly elliptic to obovate, 40–80 × 25–45 mm, medium green above, grey-green below, velvety or glabrous (hairless). The apex is rounded, forming a slender tip, sometimes twisted; the base is rounded to shallowly lobed; the margin is entire and the petiole 2 mm long. The upper surface is waxy, the lower surface has raised veining.
Inflorescences are in the axils of the leaves (axillary), along the previous year's growth. They are rounded heads, 15–20 mm long, of 20–25 flowers. The flowers are cream-coloured to yellowish; the sepals have a little bit of red or purple. Flowering occurs in spring, between mid-September and mid-October. After flowering, a 4-winged fruit appears, sometimes 3-winged, up to 22 × 15 mm, with wings up to 6 mm wide. The fruits are green, flushed pink or red at first, but turn wine red later. They are produced in autumn and winter (March to August).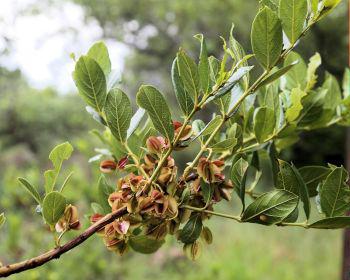 Two varieties are recognised: var. vendae with leaves that are glabrous (hairless) above and tomentose below (densely covered with short, rigid hairs), a waxy layer on the leaves, and the upper and lower leaf surfaces are usually noticeably of different colours; var. vendae tends to predominate in the eastern parts of the range; and var. glabratum, which has leaves that are hairless on the upper and lower surface or occasionally sparsely hairy on the lower surface, also with a waxy layer, but the leaf surfaces are not discolorous. This form predominates in the western part of its range.
Conservation Status
Status
According to the Red List of South African Plants, checked on the 20 August 2016, the conservation status for both varieties of Combretum vendae is Least Concern (LC). Although they occur over a relatively small range, they have stable wild populations that are not declining, even in heavily grazed areas.
Distribution and habitat
Distribution description
Combretum vendae is found in the South African Province of Limpopo, and is confined in a relatively small area of the Soutpansberg, from the Blouberg in the west, through the Soutpansberg, to the Thengwe area in the east. Both varieties are found mainly on acidic, sandy soils derived from quartzitic sandstone, but also on clay soils derived from weathered lavas and occasionally on the margin of it on dolerite intrusions. Trees of this species are also planted at the University of Pretoria and Ondestepoort Campuses.
Combretaceae, the bushwillow family, contains 20 genera and about 500 species. The genus Combretum comprises of about 250 species of trees, shrubs, shrublets and woody climbers, found thoughout the tropics of Africa, Madagascar, Asia and the Americas, but not in Australia and the Pacific Islands. About 30 species are native to southern Africa, including Swaziland, Botswana and Namibia.
Derivation of name and historical aspects
History
Combretum was the name used by the Roman naturalist Pliny (23–79 A.D.), for an unknown plant, and it was re-used by the Swedish botanist Pehr Lofling (1729–1756) for this genus, although our combretums were not so named because they were thought to be similar to or related to Pliny's combretum. The name is thus of classical origin. This species is named for its place of origin, Venda, where it is endemic, i.e. it only occurrs there and not anywhere else in the country. Combretum vendae was discovered and named by A.E. van Wyk, Professor of Botany at Pretoria University, in the early eighties. The common name 'bushwillow' indicates a superficial resemblance to willows, of the genus Salix, but willows and bushwillows are not closely related to each other.
Ecology
Ecology
Bushwillows are often an important component of savanna habitats in Africa. Their flowers contain nectar and pollen that is food for a variety of insects, birds and mammals. The seeds are light in weight and have 4 papery wings. Ripe fruits are carried away from the parent tree by wind.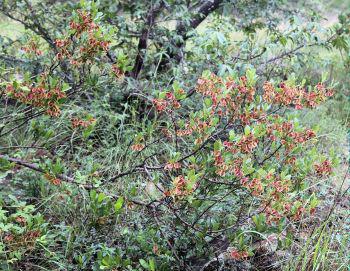 Uses
Use
Almost all the Combretum species are used in traditional medicine by rural people in South Africa, to treat infectious diseases including, diarrhoea and other ailments, such as gastrointestinal disorders and infections that cause many problems in human health. The class of chemical compounds known as combretastatins, were first isolated from the Cape bushwillow (Combretum caffrum), from which they get their name. Another of the illnesses that combretums are reputed to heal, is thyroid cancer. One synthetic derivative, fosbretabulin disodium, underwent preliminary study for the treatment of anaplastic thyroid cancer, but it was not effective enough to progress to more advanced trials. Velvet bushwillow (Combretum molle) is also recorded to contain antioxidants such as punicalagin, which is also found in pomegranates.
Combretum vendae is used for the treatment of leprosy, problems relating to the eyes, for blood purification and to treat bacterial infections and oxidative related diseases by indigenous people of Venda. Leaf extracts were investigated for bioactivity against a variety of bacterial strains and their antioxidant potential was evaluated. The main antibacterial compound isolated was acacetin.
Growing Combretum vendae
Grow
Grow Combretum vendae in full sun, in a well-drained, sandy soil with moderate watering in summer. It is very water-wise when established, and is well suited to a warm, sunny rockery, bushveld and semi-arid gardens.
Combretum vendae, like most combretums, is best propagated by seed. Seeds are collected and sown in spring. They can be heavily parasitized and need to be inspected for larvae. Remove the seeds from the winged fruits and inspect them for visible defects before they are sown. To break the dormancy and improve germination, soak them in cold water for a few hours; this allows the seed coat to be soft and permeable. Use a well-drained, sandy loam. Press the seeds into the medium, cover with a thin layer of sand and keep moist and shaded.
References
Ahmed et al. 2014. Polarity of extracts and fractions of four Combretum (Combretaceae) species used to treat infections and gastrointestinal disorders in southern African traditional medicine. Journal of Ethnopharmacology 154: 339–350.
Carr, J.D. 1988. Combretaceae in southern Africa. Tree Society, Johannesburg.
EOL Encylopedia of Life. Combretum. http://eol.org/pages/60927/details (Accessed 20 August 2016).
Glen, H.G. 2005-02. Combretum woodii Dummer. (Combretaceae). PlantZAfrica Internet 3 pp.. http://pza.sanbi.org/combretum-woodii (accessed 30 August 2016)
Hahn, N. 2012. A revision of the Combretum vendae complex. South African Journal of Botany 78: 147–149.
iSpot southern Africa. http://www.ispotnature.org/node/634829 (accessed 30 August 2016).
Komape et al. 2014. Anti-bacterial and anti-oxidant activities of leaf extracts of Combretum vendae (Combretacea) and the isolation of an anti-bacterial compound. African Journal of Traditional Complementary Alternative Medicines 23, 11(5): 73-77
Leistner, O.A. (ed.). 2000. Seed plants of southern Africa: families and genera. Strelitzia 10. National Botanical Institute, Pretoria.
Mooney et al. 2009. A phase II trial of Fosbretabulin in advanced naplastic thyroid carcinoma and correlation of baseline serum-soluble intracellular adhesion molecule-1 with outcome. Thyroid 19(3): 233–240
Soutpansberg ICONS. https://soutpansberg.com (Accessed 20 August 2016).
The Plant Encyclopedia, Combretum. http://theplantencyclopedia.org/wiki/Combretum (Accessed 20 August 2016).
Vhembe Biosphere Reserve website http://www.vhembebiosphere.org (Accessed 13 Sep 2016).
Wikipedia: Combretum. https://en.wikipedia.org/wiki/Combretum (Accessed 20 August 2016).
Credits
Nomama Mei and Alice Notten
Kirstenbosch National Botanical Garden
September 2016
 
Plant Attributes:
Plant Type: Shrub, Tree
SA Distribution: Limpopo
Soil type: Sandy, Loam
Flowering season: Spring
PH: Acid, Neutral
Flower colour: Cream, Yellow
Aspect: Full Sun
Gardening skill: Average
Special Features:
Drought resistant
Medical plant
Horticultural zones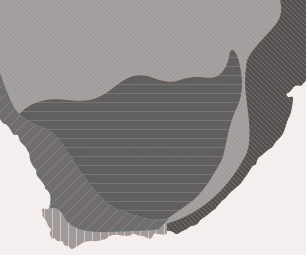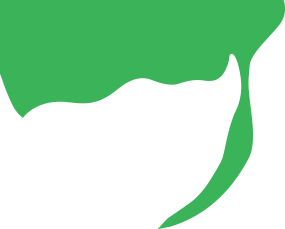 Zone 1 Coastal summer rainfall, frost free
Zone 2 Coastal winter rainfall, frost free
Zone 3 Winter rainfall Karoo, light frost
Zone 4 Summer rainfall Karoo and Highveld, Frost in winter
Zone 5 Bushveld summer rainfall, Light frost
Google QR Code Generator