Cordylogyne globosa E.Mey.
Family: Apocynaceae
Common names: none
Introduction
Cordylogyne globosa grows from a perennial tuber that looks somewhat like a white carrot, into long, slender stems and leaves, hidden amongst other tall grasses in the habitat that it shares, and makes the plant very difficult to locate when not in flower or fruit.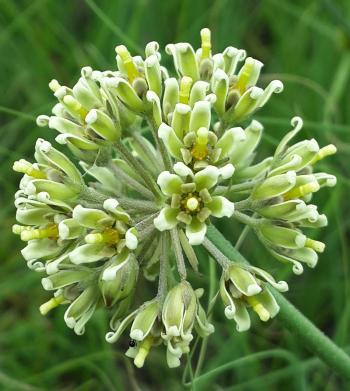 Description
Description
Perennial, sedge-like, geophyte, with herbaceous aerial stems, 120–750 mm high. Stems solitary to few, erect or lax-ascending from a perennial rootstock. Leaves opposite, erect, linear, 37–67 × 0.7–3.0 mm, glabrous; margins revolute.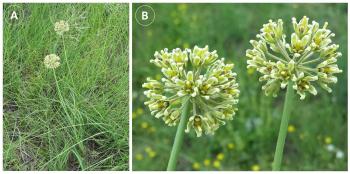 Inflorescences terminal, globose, compact umbels, 10–25-flowered; peduncle 25–170 mm long. Flowers green and white, brownish white and pink. Corolla erect, oblong, 4.5–5.5 × 1.5–2.5 mm, apex blunt. Staminal column not stipitate. Staminal corona white or greenish cream-coloured; lobes columnar, apex inflated, 2.0–2.5 mm high, 1.0–1.5 mm wide; 2 vertical ridges on inner surface terminating in upper third by horizontal, deltoid tissue flap, level with style-stigma-head; interstaminal corona lobes minute, tooth-like. Anthers: appendages resting against elongated, large, club-like protrusion of style-stigma-head.
Follicles solitary, erect, narrowly fusiform, smooth; stalk straight. Flowering time is summer to autumn, Nov.–Feb.(–Apr.).
Conservation Status
Status
As wetlands are amongst the most threatened habitats in South Africa, and home to this species, it is indirectly threatened due to loss of habitat. This will definitely lead to a decline in populations of this species. It is currently listed as Least Concern (LC) possibly because of its wide distribution, and as this taxon was not selected in any one of four screening processes for highlighting potential taxa of conservation concern for detailed assessment, it was hence given this automated status (Foden & Potter 2005).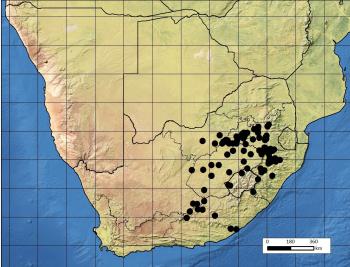 Distribution and habitat
Distribution description
Plants are usually associated with moist or seasonally moist situations in damp or marshy grassland. Specimens of Cordylogyne globosa are exclusively collected from wetlands, marshy areas and floodplains. Plants are also found in regionally arid areas, but where the microhabitat is wet enough for it to establish. This species flowers during the summer months from October to March with a peak in the wetter periods between November and February. It has a wide altitudinal range between 1 000–2 000 m.
This species is widespread in Lesotho, South Africa (Eastern Cape, Free State, Gauteng, KwaZulu-Natal, Mpumalanga, Northern Cape and North-West Provinces) and Swaziland.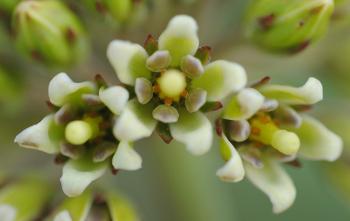 Derivation of name and historical aspects
History
The generic name is derived from the Greek words cordyle  meaning 'a club' and gyne 'female', with reference to the central gynostegial head that is club-shaped. The specific epithet globosa is the Latin word for 'round' and refers to the shape of the inflorescence. This is one of only two species in the genus: C. argillicola is rare and a Namibian endemic known from only 2 populations in the vicinity of Windhoek.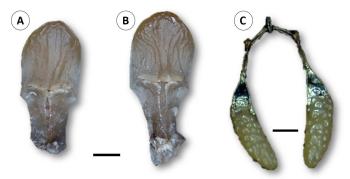 Ecology
Ecology
Although not observed, Cordylogyne globosa probably has the same pollinator-assemblage as its near relative Periglossum angustifolium, that includes species of Hymenoptera, Pompilidae and Hemipepsis (Shuttleworth & Johnson 2009). After successful pollination, the long follicles (fruits) develop. These split along a single zone in the length of the fruit and release the seeds. Each seed contains a plume of long, white hairs that quickly dries after the fruit has opened and spread out in a parachute-like fashion. The seeds are carried off by the slightest breeze and disperse to a favourable spot where a new plant will establish. The flowers are relatively short-lived and last for only a few days.
Uses
Use
Literature is lacking of information on both their use for medicine, food or other use in cultural activities. If seed could be found, it would make an interesting and perhaps challenging subject to grow.
Growing Cordylogyne globosa
Grow
As far as could be established, this plant is not grown in cultivation. Plants probably grow best from fresh seed, and if this could be obtained, it would make for a difficult subject to grow, as no information on its cultivation is available. Best practise for growing indigenous species is to try and simulate the natural growing conditions, which in this case, is frequent watering and growing seed in a medium of loam soil with a high organic content. Due to the species having a tuberous rootstock, it would probably make a good subject for a container plant.
References
Fabian, A. & Germishuizen, G. 1997. Wild flowers of northern South Africa. Fernwood Press, Vlaeberg.
Foden, W. & Potter, L. 2005. Cordylogyne globosa E.Mey. National Assessment: Red List of South African plants version 2012.1. Accessed on 2012/09/06.
Leistner, O.A. (ed.). 2000. Seed plants of southern Africa: families and genera. Strelitzia 10. National Botanical Institute, Pretoria.
Nicholas, A. 1999. A taxonomic reassessment of the subtribe Asclepiadinae (Asclepiadaceae) in southern Africa. Ph.D. thesis, University of Durban Westville, Durban.
Shuttleworth, A. & Johnson, S.D. 2009. New records of insect pollinators for South African asclepiads (Apocynaceae: Asclepiadoideae). South African Journal of Botany 75: 689–69.
Van Wyk, B. & Malan, S. 1997. Field guide to the wild flowers of the Highveld. 2nd edition. Struik Publishers, Cape Town.
Credits
Stoffel Petrus Bester
National Herbarium
January 2017
Plant Attributes:
Plant Type: Bulb, Perennial
SA Distribution: Eastern Cape, KwaZulu-Natal
Soil type: Loam
Flowering season: Spring, Early Summer
PH: Acid, Neutral
Flower colour: Green, White, Cream
Aspect: Full Sun
Gardening skill: Challenging
Special Features:
Wet sites
Horticultural zones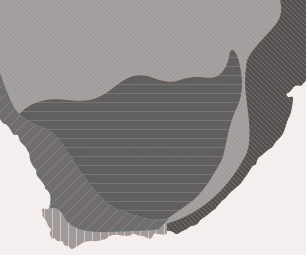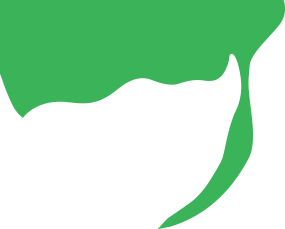 Zone 1 Coastal summer rainfall, frost free
Zone 4 Summer rainfall Karoo and Highveld, Frost in winter
Zone 5 Bushveld summer rainfall, Light frost
Google QR Code Generator