Cotula barbata DC.
Family: Asteraceae
Common names: gansogies, kleinganskos, knoppiesopslag (Afr.)
Introduction
Cotula barbata is a widespread, yellow- or white-flowered annual that occurs in the Western Cape and Northern Cape of South Africa.
Fig. 1. Cotula barbata, the white-flowered and yellow-flowered forms co-occuring. Photo Anthony Magee
Description
Description
Annual herb, up to 320 mm high. Stems usually very short. Leaves usually congested in a basal rosette, bipinnate to pinnate. Flower head usually discoid (containing only disc florets), rarely disciform (containing a few filiform florets), peduncles 8-180 mm long; bracts in 2 or 3 series, multi to single-nerved. Receptacle flat to conical. Filiform florets (if present) in the outermost series, never a complete series. Disc florets yellow or white, 4-lobed. Fruits formed from the disc florets with swelling usually present at the base, sometimes extending upwards or covering the entire inner face. Flowering time is midwinter to late spring (July to October).
Cotula barbata can be confused with many other discoid species of Cotula because it can occur in both white and yellow forms. The yellow-flowered form can be confused with C. thunbergii, C. pedicellata and C. tuberculata. It differs from C. thunbergii in that C. barbata has ovate outer bracts whereas C. thunbergii has lanceolate to narrowly ovate outer bracts. C. barbata also lacks a basal skirt (swelling at the end of the disc floret) that is present in C. thunbergii. Cotula barbata differs from C. pedicellata in that C. barbata usually has basal swelling on the disc fruit that sometimes extends upwards or covering in the entire inner face of the disc fruit or it can lack swellings completely whereas in C. pedicellata, the swellings on present at both the apical and basal poles of the disc fruit. Cotula barbata differs from C. tuberculata in that C. barbata the disc fruits are smooth whereas in C. tuberculata, it has protruding tubercules. The yellow-flowered form could also be confused with the discoid species found in the Eastern Cape and Kwa-Zulu Natal, mostly around the Drakensberg region, but these species have apically swollen peduncles which are absent in C. barbata.
Fig. 2. Cotula barbata fruits. A disc fruit where the swelling covers the entire inner face (left) and a disc fruit with a basal swelling (right).
The white-flowered form can be confused with C. loganii and C. nudicaulis. Cotula barbata differs from C. loganii in that C. barbata has ovate outer bracts whereas in C. loganii the outer bracts are obovate. Cotula barbata differs from C. nudicaulis in that spongy outgrowths are absent in C. barbata and are present in C. nudicaulis.

Fig. 3. Cotula barbata floral bracts. Multi-nerved (left) and single-nerved (right). Outer bract on the the left middle bract in the middle and inner bract on the right.
Conservation Status
Status
Cotula barbata is a widespread species and has a Red List status of Least Concern (LC).
Distribution and habitat
Distribution description
Cotula barbata occurs throughout Namaqualand in the Northern Cape, along the Bokkeveld escarpment and the Cederberg to near Citrusdal in the Western Cape. It mostly occurs in sandy soil on flats or gentle slopes and sometimes occurs in clay stony soil. Both white-flowered and yellow-flowered forms can co-occur.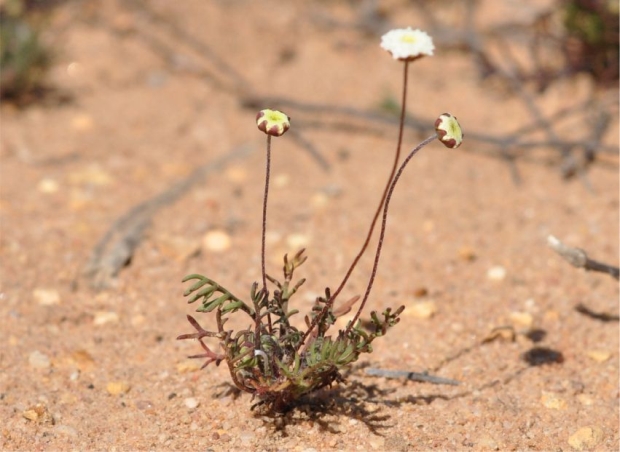 Fig. 4. Cotula barbata, in habitat, showing the leaves in a basal rosette. Photo Anthony Magee.
Derivation of name and historical aspects
History
The genus name is derived from the Greek word kotule, which means 'cup'. It was never mentioned to what part of the plant they are referring to but it could be referring to the receptacle of the flower head which is cup-shaped. The species name is Latin and means 'bearded', probably referring to the leaves that are sometimes very hairy, but this does not apply to all plants in the species, the current concept of the species includes plants that can be almost hairless (glabrescent) to very hairy (villous).
Ecology
Ecology
Not much is known about the ecology of Cotula barbata but the seeds have mxyogenic cells on the entire seed except on the swellings. These are cells that release mucilage when wet and it helps fixate the seeds to the soil, which aids germination.
Uses
Use
It is recorded as having a social use, either music, art, toys or jewelry, but it is not specified what the actual use was. It can be used as an attractive garden plant and both colour forms can be grow next to each other.
Growing Cotula barbata
Grow
There is no known record of Cotula barbata being cultivated but it would most likely be propagated the same way many of the other winter-rainfall Cotula species are propagated, which is from seed.
Sow seeds in autumn, in sandy soil, in full sun or partial sun. If planting outside of its natural distribution, water it throughout the winter and spring months as it usually occurs in the winter rainfall region of South Africa.
Cotula barbata has no known pests or diseases.
References
Foden, W. & Potter, L. 2005. Cotula barbata DC. National Assessment: Red List of South African Plants version 2020.1. Accessed on 2023/01/15.
Jakoet, A., Boatwright, J.S., Mucina, L. & Magee, A.R. 2022. A taxonomic revision of the Cotula barbata group (Anthemideae, Cotulinae, Asteraceae). South African Journal of Botany 151(A): 495-513.
Nortje, J.M. & Van Wyk, B.-E. 2019. Useful plants of Namaqualand, South Africa: A checklist and analysis. South African Journal of Botany 122:120-135.
Credits
Aarifah Jakoet
Compton Herbarium
March 2023
Plant Attributes:
Plant Type: Bi/Annual
SA Distribution: Northern Cape, Western Cape
Soil type: Sandy, Clay
Flowering season: Spring, Winter
PH: Acid
Flower colour: White, Yellow
Aspect: Full Sun
Gardening skill: Average
Special Features:
Horticultural zones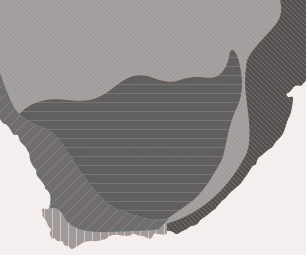 Zone 2 Coastal winter rainfall, frost free
Zone 3 Winter rainfall Karoo, light frost
Google QR Code Generator