Crassula coccinea L.
Family: Crassulaceae
Common names: red crassula (Eng.), klipblom, suikerblom (Afr.)
Introduction
When hiking up Table Mountain in midsummer to find the red disa, Disa uniflora, in flower, one is sure to also see the brilliant red crassula, Crassula coccinea, hanging from the cliffs. If lucky, and patient, one will also see the mountain pride butterfly, Aeropetes tulbaghia, which pollinates both.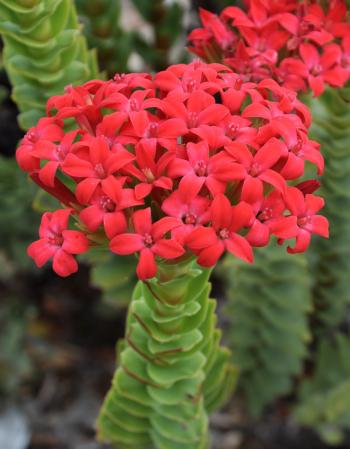 Description
Description
A small but robust succulent shrublet about 300-600 mm high with an upright to sprawling habit. It has a few stems that branch from the base. As the plants get older the bottom of the stems turn brown and dry with the bright green, new leaves at the tips. The succulent leaves are flat, oval shaped and crowded along the stems, overlapping each other. In mid summer (December-January) to late summer (to March) the striking flowers are formed in a dense flat-topped head at the tip of the stems. The long tubular flowers are fragrant and brilliant red, especially in sunshine.
The botanist, Rudolph Marloth explains in his description of Crassula coccinea published in Flora of South Africa (1913-1932) as follows " This dazzling brightness of the flower is principally due to the dome-shaped form of the epidermal cells, each acting like a combination of a convex lens with a concave reflector."
Conservation Status
Status
Crassula coccinea is assessed as Least Concern (LC) on the Red List of South African Plants. It is found mainly on mountains and has a stable population that is not declining.
Distribution and habitat
Distribution description
Crassula coccinea occurs naturally in the Western Cape, from the Cape Peninusla to Stilbaai, where it grows in fynbos on quartzitic sandstone outcrops, in crevices or on rocky slopes in the mountains, up to altitudes of 800 m.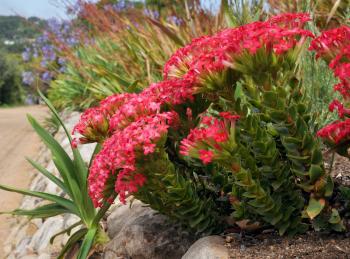 Derivation of name and historical aspects
History
The name Crassula is dervived from the Latin crassus meaning thick, referring to the fleshy leaves characteristic of plants of this genus. The species name coccinea means 'scarlet', from the Greek coccos, the berry of the scarlet oak which is used to make a red dye.
There are about 200 species of Crassula found predominantly in the southern hemisphere and mainly southern Africa.
Ecology
Ecology
The red disa Disa uniflora, and the red crassula, Crassula coccinea, both flower in mid to late summer, and both are pollinated by the Mountain Pride butterfly, Aeropetes tulbaghia. This large butterfly with chocolate brown wings has the unique behavior of being drawn to the colour red. With its long proboscis (tongue), this butterfly is able to reach the nectar in the narrow tubular flowers of Crassula coccinea and other species with large red flowers such as the Cluster Disa, Disa ferruginea, the Red Nerine or Guernsey Lily, Nerine sarniensis, Strawberry Everlasting, Syncarpha eximia, April Fool, Haemanthus coccineus, and Mountain Pipes, Tritoniopsis triticea. These red-flowered plants are adapted to be pollinated by this butterfly and depend on it.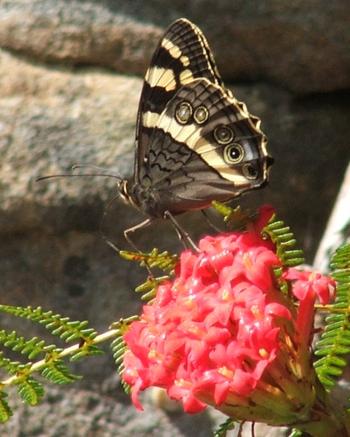 The Table Mountain Beauty is found in the mountainous areas of the Western Cape to the Drakensberg and into Zimbabwe. Butterflies are seen from spring (September) until autumn (May) and are most plentiful in summer (December-April).  They tend to stay on the mountain slopes and are not often seen in gardens. They lay their eggs on grasses. The caterpillars hide at the grass roots during the day and feed on the grass blades at night. There are two broods in a year, one in autumn and one in spring.
Growing Crassula coccinea
Grow
Crassula coccinea is easy to grow and flower in the garden. Plant them in a sunny spot where there is good air circulation, in well-drained, sandy soil. They grow fast and flower in their first year, and are ideal for rockeries, rock gardens, fynbos and water-wise gardens and pots.
They get untidy after a few years and are best replaced regularly, e.g. after 2-3 years.
Plants are subject to fungal infection such as rust, but are sensitive to fungal sprays, so do not plant it in a humid, poorly drained spot.
Crassula coccinea can be propagated from seed or cuttings. The seed is best sown during autumn in shallow trays filled with a sandy mixture. Germination is usually very good and within about 3 weeks. The seedlings can be planted out as soon as they are large enough to handle, into small containers and grown on. Cuttings root well in any sandy mixture and can be taken at any time of the year.
References
Goldblatt, P. & Manning, J. 2002. Cape plants: a conspectus of the Cape flora of South Africa. Strelitzia 9. National Botanical Institute, Pretoria and Missouri Botanical Garden, St Louis.
Jackson, W.P.U. 1990. Origins and meanings of names of South African plant genera . University of Cape Town.|Jeffrey, C. 1967. Cucurbitaceae. Flora of tropical east Africa .
Smith, C.A. 1966. Common names of South African plants. Memoirs of the Botanical Survey of South Africa No. 35. Government Printer, Pretoria.
Biodiversity Explorer: http://www.biodiversityexplorer.org/butterflies/nymphalidae/aeropetes_tulbaghia.htm accessed on 13/12/2016
Flora of southern Africa accessed via Plants of southern Africa online http://posa.sanbi.org/flora/results_browse.php?src=FloraSA&taxon=genno=3835,spno=85 accessed on 13/12/2016
Credits
Ernst van Jaarsveld & Liesl van der Walt
Kirstenbosch National Botanical Garden
January 2001
updated by Alice Notten
Kirstenbosch National Botanical Garden
December 2016
Plant Attributes:
Plant Type: Shrub, Succulent
SA Distribution: Western Cape
Soil type: Sandy
Flowering season: Late Summer
PH: Acid
Flower colour: Red
Aspect: Full Sun
Gardening skill: Easy
Special Features:
Attracts butterflies
Drought resistant
Fragrant
Good potplant
Horticultural zones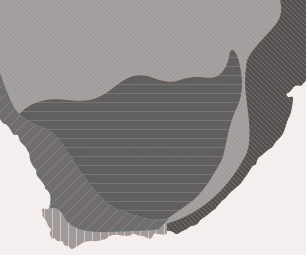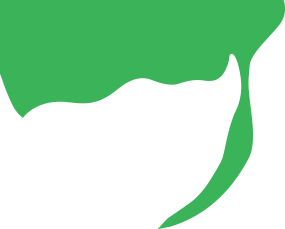 Zone 1 Coastal summer rainfall, frost free
Zone 2 Coastal winter rainfall, frost free
Zone 3 Winter rainfall Karoo, light frost
Zone 5 Bushveld summer rainfall, Light frost
Google QR Code Generator