Cynodon dactylon (L.) Pers.
Family: Poaceae
Common names: couch grass, quick grass, Bermunda quick grass, finger grass, running grass (Eng.); kweekgras, fynkweek, anosterkweek, renosterkweek, elandskweek, gemsbokkweek, kwaggakweek, regtekweek, Bataviesekweek, buffelskweek, kruisgras, vingergras (Afr.); uqaqaqa (Xhosa), isifulwane, isinandi, uqambalala, uqethu (Zulul); mohlwa, mohlwa-tshepe, morara, qhaqhawe, qhobosheane (Sesotho)
Introduction
This well-known grass is adaptable and is found almost world-wide, from deserts to the lawn in your garden. Most gardeners, if not most people, will know what kweek or couch grass looks like, with its strong rhizomes and stolons and its flowering culms which end in a whorl of 3-7 branches.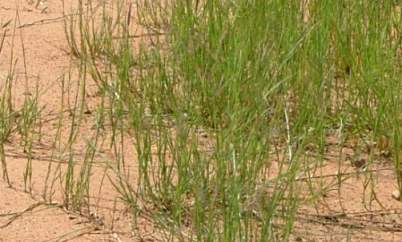 Description
Description
This is a perennial grass, forming thick mats by means of stolons and rhizomes (Gibbs Russell et al. 1991). The culms (stems) take root at the lower nodes. The leaf blade is flattened with a sharp tip, and is hairy or glabrous (hairless). The leaf sheath is round and glabrous; the ligule has ring of hairs or a short membrane. The inflorescence consists of 3-7 slender spikes up to 60 mm long, arranged terminally on the axis. The spikelets are sessile and without an awn. Flowering time is from March to September.
Conservation Status
Status
This grass occurs widely in South Africa and is not threatened. Most people don't conserve this grass because it invades everywhere, but farmers utilize it for pastures. Gardeners protect it when they plant it as a decorative lawn.
Distribution and habitat
Distribution description
Cynodon dactylon occurs on almost all soil types, especially in fertile soil, e.g. loamy soil. It is common in disturbed areas such as gardens, roadsides, overgrazed, trampled areas, uncultivated lands, localities with high levels of nitrogen, and is often found in moist sites along rivers. It is suitable for cultivation under dry land conditions.
It is widely distributed in southern African countries, in biomes such as Grassland, Savanna, Nama-Karoo and Fynbos.
Derivation of name and historical aspects
History
The genus name Cynodon was derived from the Greek kuon, dog, and odous, a tooth. The specific epithet dactylon is derived from the Greek daktulos, a finger, and refers to the inflorescence which is digitate (arranged like fingers on the hand). Eight species of Cynodon are found in southern Africa.
Ecology
Ecology
It can be a serious weed, rapidly invading cultivated land, and it is difficult to eradicate. After fire, new shoots and leaves sprout quickly as they are nourished by ample underground reserves. Plants remain green in mild winters.
Animals such as white rhino, reedbuck, impala and many other wild animals graze it. As a result, these animals aid in the dispersal of this grass which is essentially wind-pollinated.
Uses
Use
Cynodon dactylon plays an important role in conservation, because it prevents soil erosion. It provides good grazing, is very useful as a lawn grass and is recommended for the protection of waterways. In traditional medicine it is used for indigestion and the treatment of wounds. According to an old Venda tradition, it is used in the fermentation process to make beer sour.
Growing Cynodon dactylon
Grow
It is very easy to plant it in the garden as a lawn grass and even for farm pastures. However, it not recommended for short term solutions, as it is so difficult to eradicate. Couch grass is suitable for a permanent lawn and it seeds well.
It is difficult to control mechanically and therefore constitutes a weed problem in cultivated lands. While it does not produce much bulk, its feeding value is high and it grows fast.
Some pests depend on it for nourishment, but they do not affect the growth of this grass. Overgrazing inhibits the growth of this grass.
References
Chippindall, L.K.A. & Crook, A.O. 1976. Grasses of southern Africa. Collins, Harare [Salisbury].
Gibbs Russell, G.E., Watson, L., Koekemoer, M. Smook, L., Barker, N.P., Anderson, H.M. & Dallwitz, M.J. 1991. Grasses of southern Africa. Memoirs of the Botanical Survey of South Africa No. 58.
Leistner, O.A. (ed.). 2000. Seed plants of Southern Africa : families and genera. Strelitzia 10. National Botanical Institute, Pretoria.
Van Oudtshoorn, F. 1999. Guide to the grasses of southern Africa. Briza Publications, Pretoria.
Credits
Caroline Mudau
National Herbarium, Pretoria
April 2006
Plant Attributes:
Plant Type: Grass, Ground Cover
SA Distribution: Eastern Cape, Free State, Gauteng, KwaZulu-Natal, Limpopo, Mpumalanga, North West, Northern Cape, Western Cape
Soil type: Sandy, Clay, Loam
Flowering season: Spring, Autumn, Winter
PH: Acid, Neutral
Flower colour:
Aspect: Full Sun
Gardening skill: Easy
Special Features:
Drought resistant
Medical plant
Useful plant
Pioneer plant
Horticultural zones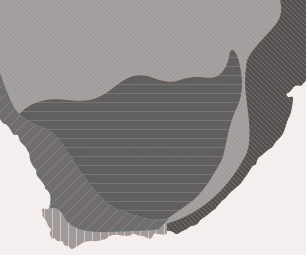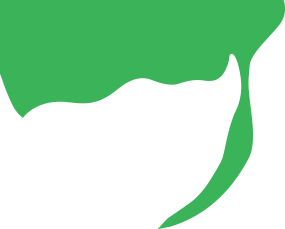 Zone 1 Coastal summer rainfall, frost free
Zone 2 Coastal winter rainfall, frost free
Zone 3 Winter rainfall Karoo, light frost
Zone 4 Summer rainfall Karoo and Highveld, Frost in winter
Zone 5 Bushveld summer rainfall, Light frost
Google QR Code Generator