Dianthus zeyheri Sond.
Family: Caryophyllaceae
Common names: wild pink dianthus, African carnation (Eng.); grasangelier, wild-angelier (Afr.); iningizimu, isidala, umzima (isiZulu)
Introduction
This beautiful, hardy African carnation adds a mass of pink colour to the garden.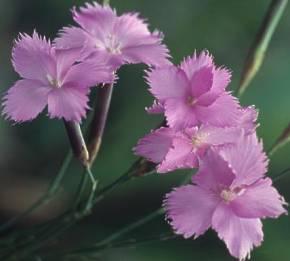 Description
Description
Dianthus zeyheri is a perennial, slender herb with a carrot-like root and a short, woody stem. Stems are branching, each branch with a robust flowering stalk, 200-750 mm tall. Leafy shoots appear close to the base of the plants, up to half the height of the flowering stalks. Leaves are lance-shaped, 20-90 mm long, grey-green at least on the lower parts, and hairless. Flowering shoots form terminal clusters of 4-7 flowers (less often unbranched and with a solitary flower). 

Flowers are ± 40-50 mm in diameter, petals divided into 5 lobes (palmate), spatula-like, overlapping, with a frilly edge. The calyx is green, 5-lobed, fused into a tube, 25-45 mm long, lobes minutely hairy at tips. The characteristic of D. zeyheri is its palmate petals with fimbriate (tooth-like) margins. Flowering time is from September to May.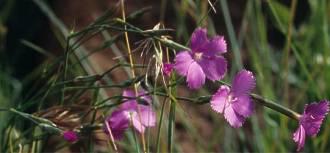 There are two subspecies separated on differences in the petals: D. zeyheri subsp. zeyheri has petals 8-24 mm long, fringed with deep incisions; and in D. zeyheri subsp. natalensis Hooper, petals are 8-17 mm long and have fine incisions.
Conservation Status
Status
Although there are no reports on the conservation status of Dianthus zeyheri, its populations seem to be declining in the wild.
Distribution and habitat
Distribution description
Dianthus is a large genus, with ± 300 species found in Europe, Asia, Africa and North America. They are concentrated in Europe and Asia, and represented in sub-Saharan Africa by 20 species. Only one species occurs in North America. South Africa is home to 16 species of Dianthus, found in all provinces, but they occur mostly in the eastern part of the country.
Dianthus zeyheri occurs in all provinces of South Africa except the Western Cape, Northern Cape and Free State. It is found in the Eastern Cape, extending throughout the coastal region of KwaZulu-Natal, to the northernmost parts of Zululand, close to the border of Mozambique.
Derivation of name and historical aspects
History
It was the wild Dianthus which, by selection, hybridisation and cultivation, gave rise to cultivars of carnations such as pinks and sweet williams. The Greek botanist Theophrastus derived the name Dianthus from dios (divine) and anthos (flower), probably in reference to its charming soft flowers. D. zeyheri was named in honour of Carl Zeyher, a botanical collector who came to the Cape in 1822.
Ecology
Ecology
Dianthus zeyheri is a species of sandy grassland from the coast to 2300 m. It occurs in well-drained soil, particularly on sandstone. As a sun-loving plant, it grows in open grasslands and forest margins. Plants usually occur on grassy slopes and rocky outcrops.
Uses
Use
Dianthus is used by African tribes for magical and medicinal purposes. It is used by diviners to improve their intuitive sense. The species is used by herbal doctors to make up an infusion for chest complaints and unclear vision, for treating severe colic and soothing wound stitches. Following its use in making royal soap for the Swazi King, the genus may have potential for soap-making.
In Europe, it is used in landscaping and for cut flowers. In Asia, the fruit of Dianthus is eaten raw or boiled to make a sweet drink. The Chinese use the genus as a medicinal herb in preparing contraceptives and diuretics, and to prevent transmission of diseases. Many species are also favoured as ornamentals.
Growing Dianthus zeyheri
Grow
Dianthus zeyheri has become a popular ornamental for its bright pink flowers. The plant does well on chalky soils. Growing the African carnation requires well-drained, neutral to slightly alkaline soil. Plants should be placed in sunny spots in the garden.
Propagation of D. zeyheri is by seed, cuttings or division. If planted from seed, the plant only blooms in the second year; flowers are produced sooner if cuttings are used. The plant should be cut back to promote resprouting.
References
Hooper, S.S. 1961. Dianthus L. (Caryophyllaceae). Flora zambesiaca 1: 355-358.
Pooley, E. 1998. A field guide to wild flowers of KwaZulu-Natal and the Eastern Region, edn 1. Natal Flora Publications Trust, Durban.
Smith, C.A. 1966. Common names of South African plants. Memoirs of the Botanical Survey of South Africa No. 35.
Sonder, W. 1894. Order Caryophylleae. Flora capensis 1: 12.
Credits
Sifiso Mnxati
KZN Herbarium
October 2008
Plant Attributes:
Plant Type: Perennial
SA Distribution: Eastern Cape, Gauteng, KwaZulu-Natal, Limpopo, Mpumalanga, North West
Soil type: Sandy
Flowering season: Spring, Early Summer, Late Summer
PH: Alkaline, Neutral
Flower colour: Pink
Aspect: Full Sun
Gardening skill: Easy
Special Features:
Attracts birds
Edible plant
Medical plant
Useful plant
Horticultural zones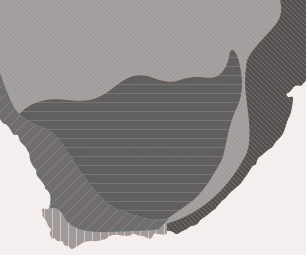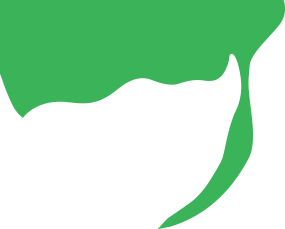 Zone 1 Coastal summer rainfall, frost free
Zone 4 Summer rainfall Karoo and Highveld, Frost in winter
Zone 5 Bushveld summer rainfall, Light frost
Google QR Code Generator