Dicliptera cernua (Hook. ex Nees) J.C.Manning & Goldblatt (synonym Peristrophe cernua Hook. ex Nees)
Family: Acanthaceae
Common names: false buck-weed (Eng.)
Introduction
Dicliptera cernua is a vigorous and versatile winter-flowering groundcover, suitable for sunny or shady areas.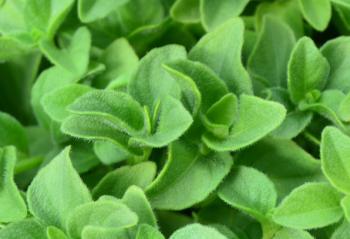 Description
Description
Low-growing, herbaceous, perennial groundcover or shrublet, slightly hairy, sprawling and rambling, up to 500 mm high and spreads indefinitely. Leaves are in an opposite arrangement and ovate (egg-shaped). Small bilabiate (two lipped) magenta flowers are sporadically borne in an axillary cyme in winter, from March to September. Inflorescence is bibracteate, i.e. has two floral bracts, which are small and sepal-like. Seed capsules do not dehisce elastically. Fast growing once established and long lived for an herbaceous perennial.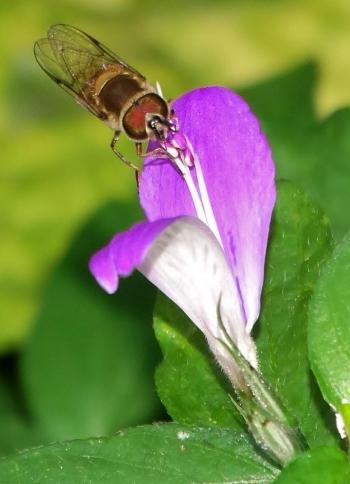 Conservation Status
Status
According to the website http://redlist.sanbi.org , checked on 19/01/2016, the conservation status of this plant is Least Concern (LC).
Distribution and habitat
Distribution description
Dicliptera cernua is endemic to South Africa and found in warm and tropical areas of the Eastern Cape and KwaZulu-Natal. It can be found in Valley Bushveld from the Gamtoos River to KwaZulu-Natal.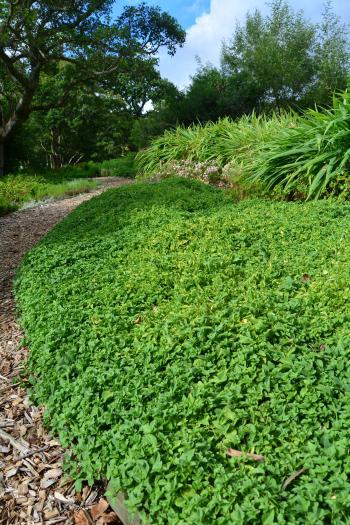 Derivation of name and historical aspects
History
The genus name Dicliptera is derived from the Greek di-, meaning 'two', kleio, 'to shut' and pteros 'winged', referring to the two placentas that rise elastically in fruit. Its old name Peristrophe is also derived from Greek: peri meaning 'around' and strophos 'a twisted band or belt', referring to the bracts that surround and enclose the calyx. The species name cernua means nodding, from the Latin cernuus falling headlong or face down, inclined, stooping or bowing forwards.
Dicliptera has approximately 170 species in the genera and is very diverse. Some of the Acanthaceae genera are closely associated and in particular Dyschoriste, Peristrophe and Hypoestes. The three genera currently form a subtribe, Diclipterinae. They are only distinguished from each other by single characteristics, and the inflorescences are similar. Hypoestes has monothecous anthers (consisting of a single cell) while the other two genera have bithecous anthers (two cells). Hypoestes shares the common characteristic of non-elasticated capsule dehiscence with Peristrophe, whereas Dicliptera has an elastic dehiscence. The latter characteristic requires mature fruits or transverse sections of the ovary for correct identification between Peristrophe and Dicliptera, and, therefore, makes identification difficult if this is not available.
Due to varying naming characteristics of the genera and the need for comparison for both African and southern African Peristrophe and Dicliptera, various botanical authors, such as Ensermu (2003) and Darbyshire & Vollesen (2007) have concluded that the two should be combined. The southern African flora adopted the revision by Kevin Balkwill done in 1996, as the current state of revision and as such, Peristrophe is now a synonym of Dicliptera as adopted by J.C. Manning and P. Goldblatt for the 2012 publication of Cape plants.
The taxonomic status of Hypoestes has yet to be decided.
Dicliptera cernua was first described by Christian G.D Nees von Esenbeck (1776–1858), who was a German botanist and naturalist.
Ecology
Ecology
Bees pollinate Dicliptera cernua, and as the flowering period is in winter it makes a good addition to the winter pollen harvest.
Uses
Use
There is potential for Dicliptera cernua to be used in large scale landscapes as a low maintenance groundcover and soil stabilizer. Currently it is not widely used. The vigorous habit of the form available in the ornamental horticultural trade, makes it unsuitable for very small-scale gardening, as it readily overgrows other less vigorous plants if not regularly trimmed back. However, it does lend itself towards growing in large areas that need cover, including those areas that are difficult to garden, such as in partial day sun or shade areas next to buildings or as a full groundcover under standards. It makes a wonderful companion to large trees that need a groundcover surrounding their base, as the plant seems to cope readily with the root competition if regularly watered. Its growth is easily kept under control by trimming back the sides and rarely needs to be topped. It will tolerate light shade to full sun and grows as vigorously in either condition.
Growing Dicliptera cernua
Grow
The false buck-weed is easily grown from tip or stem cuttings taken at any time of the year, and is easily rooted using the most basic of propagation methods. If the planting is established, rooted runners or even sods of overgrown plant material can be cut back and replanted.
Dicliptera cernua tolerates a range of growth environments and soil types. It prefers a well-drained soil that is watered regularly. It will spread rapidly and flower in shade to full sun conditions, although it is grown more for its dense foliage than a prolific show of flowers. Flowering performance is not impacted by lighting conditions. Growth habit is slightly less dense in dark shade. It is water wise, but not fully drought tolerant. General garden fertilizing can be used to maintain plant health and growth vigor.
No known pests are recorded.
References
Jackson, W.P.U. 1990. Origins and meanings of South African plant genera. University of Cape Town Printing Department, Cape Town.
Manning, J. & Goldblatt, P. 2012. Plants of the Greater Cape Floristic Region 1: the Core Cape Flora. Strelitzia 29. South African National Biodiversity Institute, Pretoria.
iSpot southern Africa http://www.ispotnature.org/search/node/dicliptera%20cernua accessed 26 January 2016
Credits
Monique McQuillan
Kirstenbosch National Botanical Garden
February 2016
Plant Attributes:
Plant Type: Ground Cover, Perennial, Scrambler
SA Distribution: Eastern Cape, KwaZulu-Natal
Soil type: Sandy, Clay, Loam
Flowering season: Autumn, Winter
PH: Acid, Neutral
Flower colour: Purple, Mauve/Lilac
Aspect: Full Sun, Shade, Morning Sun (Semi Shade), Afternoon Sun (Semi Shade)
Gardening skill: Easy
Special Features:
Feeds honeybees
Pioneer plant
Horticultural zones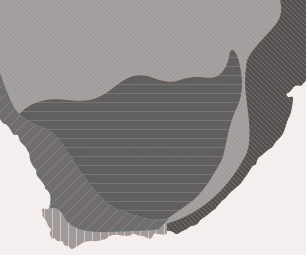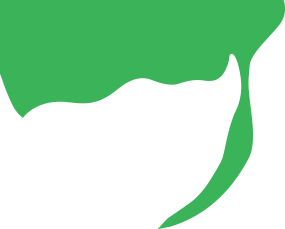 Zone 1 Coastal summer rainfall, frost free
Zone 2 Coastal winter rainfall, frost free
Zone 3 Winter rainfall Karoo, light frost
Zone 5 Bushveld summer rainfall, Light frost
Google QR Code Generator