Disparago anomala Schltr. ex Levyns
Family: Asteraceae
Common names:
Introduction
Disparago plants are very common in the fynbos vegetation but they are often not noticed until they flower. Even then, they are not large and showy but rather act as filler plants amongst the bigger shrubs.
Description
Description
Disparago anomala is very variable; either a small, cushion-like shrub that is profusely branched at short intervals, 0.08-0.15 m tall, or a large, open shrub, 0.3-0.8 m tall. Leaves are ericoid, narrow, 3.0-7.0(-10.0) x 0.4-0.6 mm, spirally twisted, with sharp tips and tightly inrolled margins. The compound flower heads are rounded or elongated. Individual flower heads have two kinds of florets, usually one ray and one disc floret, which are surrounded by one or two rows of bracts. Ray florets are sterile and have a narrow tube with a lobe 1.7-2.0 x 1.3-1.6 mm. They are usually white but can also be pink. Disc florets are the same colour as the ray florets and have five, star-like, spreading lobes. They are fertile and produce very small fruits that are 5-angled with a slightly hairy surface. The pappus is absent. Flowering time: January to May.
Conservation Status
Status
Not threatened (Least concerned).
Distribution and habitat
Distribution description
Disparago anomala is mostly found on coastal flats in the south-western Cape. It is very common in the Peninsula and extends northwards to Blackheath and eastwards to the Breede River. The preferred habitat is in the fynbos where the restioid component is sparse and shorter than 0.4 m. It is found in rocky areas, as well as on sandy plains where it is common along roadsides and in disturbed areas. It very often grows on calcrete ridges or calcareous soils and can be found from sea level up to 500 m.
Derivation of name and historical aspects
History
The genus Disparago was established by Gaertner in 1791. The name is from the Latin dispar, unlike or dissimilar, and -ago for resemblance or connection. It refers to the different kinds of florets in the flower heads.
The name anomala was given by Schlechter (1897) but only published later by Levyns (1936). The specific epithet anomala means to diverge from the normal and refers to the absence of the pappus.
The genus currently has four species: Disparago anomala, D. ericoides, D. kraussii and D. laxifolia, which all occur exclusively in the Western Cape.
Ecology
Ecology
Flowers are pollinated by generalist pollinators, including bees, flies, thrips, beetles, butterflies and moths.
Uses
Use
Plants would be suitable for re-vegetation of roadsides and other disturbed areas, because of their ability to produce masses of seed and to germinate rapidly in open areas.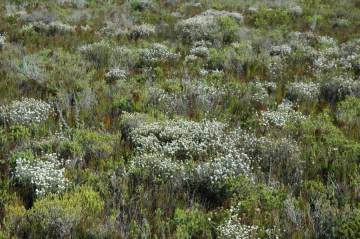 Growing Disparago anomala
Grow
Seeds germinate quite easily and germination can probably be enhanced by smoke treatment. In gardens, plants can be successfully used as bedding plants or as filler plants in natural fynbos gardens.
References
Jackson, W.P.U. 1990. Origins and meanings of names of South African plant genera. Ecolab, Botany Department, University of Cape Town.
Koekemoer, M. 1993. Synopsis of the genus Disparago (Asteraceae). Bothalia 23: 197-206.
Koekemoer, M. 2002. Systematics of the Metalasia group in the Relhaniinae (Asteraceae-Gnaphalieae). Ph.D. thesis. Rand Afrikaans University, Johannesburg.
Levyns, M.R. 1936. Revision of Disparago Gaertn. Journal of South African Botany 2: 95-103.
Mustart, P., Cowling, R. & Albertyn, J. 1997. Southern Overberg. South African Wild Flower Guide 8. Botanical Society of South Africa, Cape Town.
Credits
M Koekemoer & JJJ Mnengwane
National Herbarium Pretoria
March 2007
Plant Attributes:
Plant Type: Shrub
SA Distribution: Western Cape
Soil type:
Flowering season: Late Summer, Autumn
PH:
Flower colour: White, Pink
Aspect:
Gardening skill: Average
Special Features:
Attracts butterflies
Feeds honeybees
Horticultural zones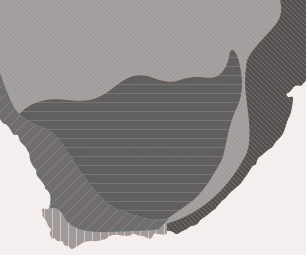 Zone 2 Coastal winter rainfall, frost free
Google QR Code Generator