Dombeya cymosa Harv.
Family: Malvaceae
Common names: small-flowered dombeya, smooth wild pear, Natal dombeya, Natal wild pear, hairless dombeya (Eng.); gladdeblompeer, Nataldrolpeer, gladdedrolpeer (Afr.); umwuwane (isiSwati); umsengathi, uzingathi (isiXhosa); ibunda, igcibo (isiZulu)
SA Tree No: 469
Introduction
Dombeya cymosa is an ornamental, deciduous, small tree that bears showy, drooping, white, sweet-scented flowers.
Description
Description
Dombeya cymosa is a shrub or small tree, with a round crown, 3.5–10.0 m high; stems are often bent; branchlets pale to reddish brown, hairy when young, older ones are rough; bark pale whitish to brown, smooth.
Leaves alternate, simple, ovate, sometimes lobed, 30–70 × 20–60 mm, apex tapering to attenuate, base cordate, prominently 5–7-veined from the base, dark green, turning reddish in autumn, very thin, sometimes hairy; margins crenate; petiole up to 45 mm long.
Flowers at leaf axils near ends of branchlets, about 10 mm in diameter, white, with a sweet scent, 3–12 in auxillary heads, making a round, dense, cymose inflorescence, appearing in March to September. Calyx lobed.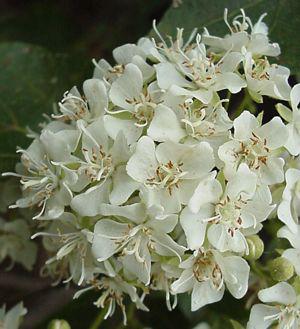 Fruits small, round, 4.0 × 3.5 mm, pale brown, covered with short, soft hairs; seed only 1, rough with raised lines. The growth rate is slow to moderate.
Conservation Status
Status
According to the Red List of South African plants, Dombeya cymosa is assessed as Least Concern (LC).
Distribution and habitat
Distribution description
Dombeya cymosa grows from the Eastern Cape through KwaZulu-Natal and up to Mpumalanga, Swaziland, Limpopo and adjacent Mozambique and Zimbabwe. It grows along streams, on riverbanks, at forest margins, on cliffs, in coastal bush or closed woodlands, on stony and clay soil. It is very sensitive to cold conditions, hence it grows in full sunlight. A mature plant of D. cymosa may be burnt by frost, but recovers in spring.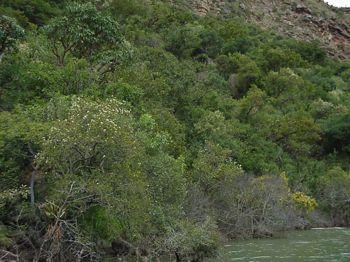 Derivation of name and historical aspects
History
The genus Dombeya was formally included in the family Sterculiaceae and is currently included in the expanded mallow family, Malvaceae, according to the APG II.
The genus Dombeya was named after Joseph Dombey (1742–1793), a French botanist who worked in Peru and Chilé. Cymosa means 'flowers in a cyme'.
In southern Africa there are eight species of Dombeya. Dombeya cymosa is characterized by conspicuously small flowers that can be used to distinguish it from other species growing in the same area.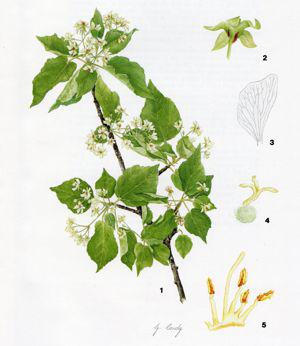 Ecology
Ecology
The plant is self-compatible, but the flowers are also pollinated by bees and butterflies. The honey produced by bees from this plant, is reported to be excellent.
Uses
Use
Dombeya cymosa is an ornamental plant with showy, fragrant flowers and is mostly used for gardening. The dark brown hard wood is used for small ornaments and furniture. The roots are used in traditional medicine. The leaves are sparsely eaten by game. It is also a larval food plant for butterflies such as Eagris nottoana and Netrobalane canopus.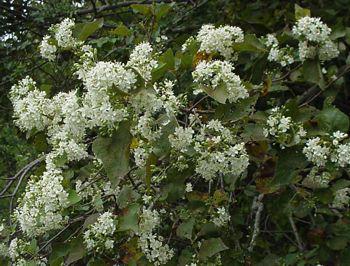 Growing Dombeya cymosa
Grow
Dombeya cymosa is propagated from seed best sown in spring. It grows best in compost-enriched soil in full sun and needs large quantities of water regularly.  It is sensitive to cold conditions. A young plant  will be killed by frost  and therefore requires protection.  Older plants may survive frost and reshoot.
References
Coates Palgrave, M. 2002. Keith Coates Palgrave Trees of southern Africa , edn 3. Struik, Cape Town.
Dold, A.P. & Cocks, M.L. 1999. Preliminary list of Xhosa plant names from the Eastern Cape, South Africa. Bothalia 29,2: 267–292.
Foden, W. & Potter, L. 2005. Dombeya cymosa Harv. National Assessment: Red List of South African plants version 2014.1. Accessed on 2015/04/08.
Joffe, P.1993. The gardener's guide to South African plants. Tafelberg Publishers, Cape Town.
Schmidt, E., Lötter, M. & McCleland, W. 2002. Trees & shrubs of Mpumalanga and Kruger National Park. Jacana, Johannesburg.
Van Wyk, A.E. [Braam] & Van Wyk, P. 1997. Field guide to trees of southern Africa . Struik, Cape Town.
Van Wyk, P. 1994. Field guide to the trees of the Kruger National Park. Struik, Cape Town.
Verdoorn, I.C. & Herman, P.P.J. 1986. Revision of the genus Dombeya (Sterculiaceae) in southern Africa. Bothalia 16,1: 1–9.
Credits
Nonkululo Phephu and Imercia Gracious Mona
Pretoria National Herbarium
April 2015
Plant Attributes:
Plant Type: Shrub, Tree
SA Distribution: Eastern Cape, KwaZulu-Natal, Limpopo, Mpumalanga
Soil type: Sandy
Flowering season: Late Summer, Autumn
PH: Acid
Flower colour: White
Aspect: Full Sun
Gardening skill: Average
Special Features:
Attracts butterflies
Fragrant
Medical plant
Useful plant
Feeds honeybees
Horticultural zones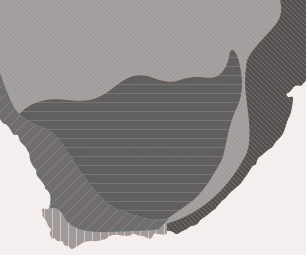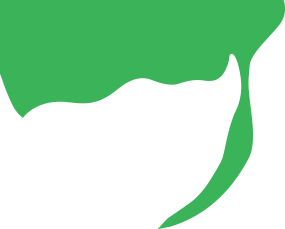 Zone 1 Coastal summer rainfall, frost free
Zone 2 Coastal winter rainfall, frost free
Zone 5 Bushveld summer rainfall, Light frost
Google QR Code Generator