Equilabium laxiflorum (Benth.) Mwany. & A.J.Paton (= Plectranthus laxiflorus Benth.)
Family: Lamiaceae
Common names: citronella dutch-pipe-sage (Eng.); sitrinella-kromsteelpypsalie (Afr.); ubebebe (isiXhosa)
Introduction
An erect, easy-to-grow, aromatic, herbaceous shrub with decorative, light green foliage, suitable for planting in humid, moist and slightly shaded areas in frost free gardens.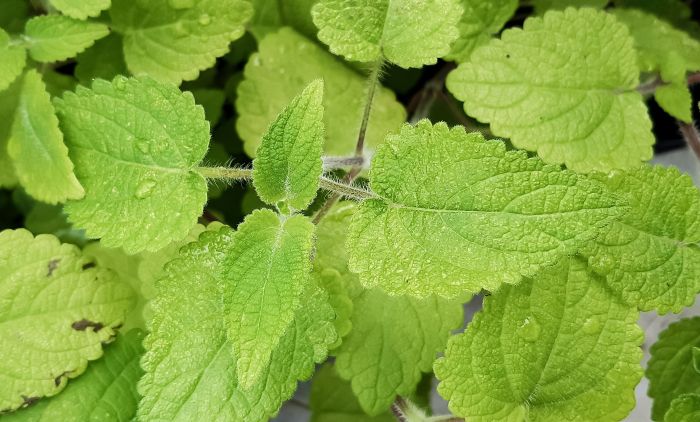 Description
Description
Equilabium laxiflorum is a freely-branched, hairy, aromatic perennial, with climbing to spreading stems that form roots at nodes, where they touch the ground. It is a soft, herbaceous plant with a growth habit that can be erect or decumbent (lying on the ground) and grows to a height of 300–600 mm. The leaves are oppositely arranged along the stem, ovate to deltoid, and 60–100 × 40–60 mm, pubescent, corrugated, with pink to red glands. The base of the leaf is cordate; the petiole is 25–80 mm long; the apex is acute and the margins regularly dentate, with 16–20 or more pairs of teeth.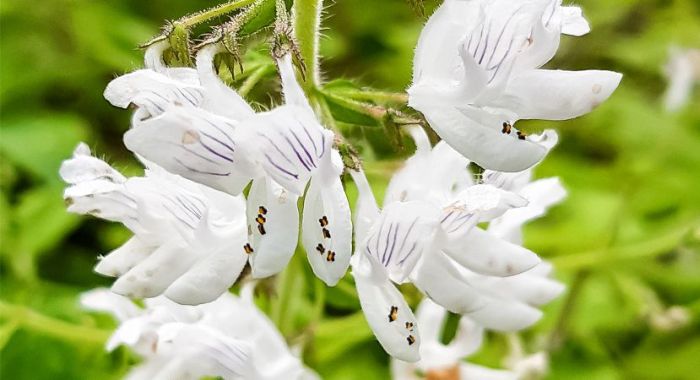 The inflorescence consists of a loose terminal raceme up to 300 mm long. The flowers are small, white, frequently with pale mauve-brown stripes on the upper lip. The corolla is 12–14 mm long, the corolla tube bent abruptly downwards (deflexed), enlarging towards the throat. The calyx is 3.5–4.0 mm long, enlarging to 8 mm after flowering. The fruit is a brown nutlet, 1.5 mm long. Flowering time is autumn into winter (March to June).
The leaves have a particular fresh citronella-like scent, one of a kind among the South African sages, and can be allergenic to some people, causing skin irritation.
Conservation Status
Status
Equilabium laxiflorum is not threatened; it is assessed as Least Concern (LC) on the Red List of South African plants.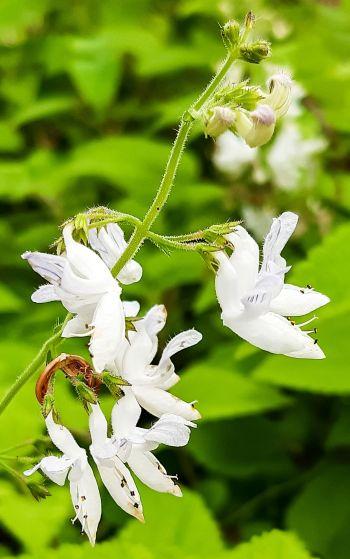 Distribution and habitat
Distribution description
Equilabium laxiflorum is widely distributed in southern and eastern Africa, it occurs from east of the escarpment near Humansdorp in the Eastern Cape, in semi-coastal regions, northwards through the Wild Coast and KwaZulu-Natal midlands, to Mpumalanga and Limpopo, and in Swaziland and northwards into tropical Africa. It is abundant in damp spots, along streambanks, on forest margins and in clearings of mist-belt vegetation, where summer precipitation ranges from 700 to 2 000 mm per annum.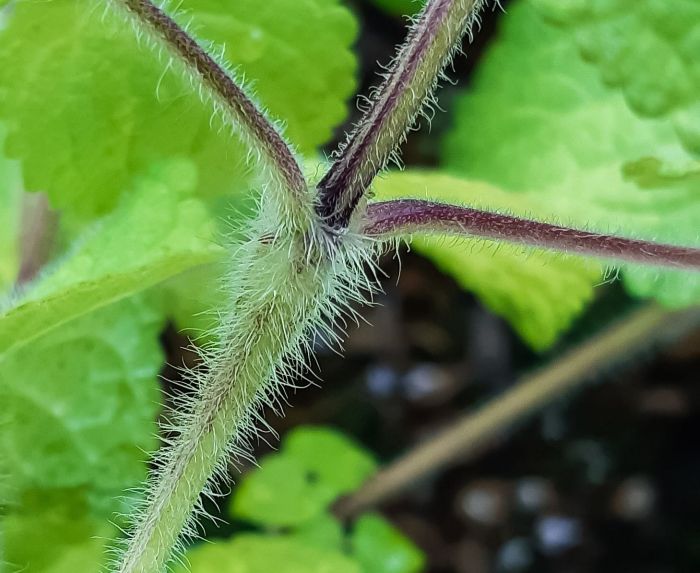 Derivation of name and historical aspects
History
The genus name Equilabium means 'equal lips' from aequus, meaning 'even, level or equal', and labia, meaning 'lip', referring to the upper and lower lips of the corolla being of roughly equal length. The specific epithet laxiflorus comes from Latin and means 'loose-flowered', referring to the lax arrangement of the inflorescence. This species was previously placed in the genus Plectranthus, the name meaning 'spurflower', derived from the Greek plektron, meaning 'spur' and anthos, which means 'flower'; referring to the spur that is found at the base of the corolla tube of the type species for the genus, P. fruticosus. 
This species was moved into the genus Equilabium by Mwany, Paton and Culham in 2018 after molecular studies on Plectranthus and closely related genera by Paton et al show that the old definition of the genus Plectranthus did not have a single common ancestor, and that it contained two distinct clades separate from Plectranthus. The one clade including the type species of the former genus Coleus, which led to the re-instatement of the genus Coleus, and the other that is now recognized as the new genus Equilabium, with E. laxiflorum the designated type species for the genus; and a new, smaller Plectranthus was redefined. 
There are 42 species of Equilabium currently recognized, most of them occur in tropical Africa with 2 species in India. They are perennial or annual herbs or soft-wooded shrubs, sometimes succulent, usually aromatic, with simple, opposite leaves; thyrsoid inflorescence; funnel-shaped, 2-lipped, 5-lobed calyx; strongly 2-lipped, 5-lobed corolla, the upper lip ascending or erect, lower lip horizontal, hooded, enclosing the stamens; the corolla tube narrow, sigmoid (s-shaped), parallel-sided at base, widening towards the mouth (shaped like a Dutchman's pipe or wooden tobacco pipe); fruit an ovoid nutlet, usually mucilaginous.
Three species occur in South Africa:
Equilabium dolomiticum (= Plectranthus dolomiticus), dolomite dutch-pipe-sage (Eng.); dolomiet-kromsteelpypsalie (Afr.)
Equilabium petiolare (= Plectranthus petiolaris), pink dutch-pipe-sage (Eng.); kromsteelpypsalie. (Afr.)
and Equilabium laxiflorum.
The new genus Equilabium can be distinguished from Coleus because the upper and lower lips of the corolla are equal, and in Coleus the upper lip is shorter than the lower. Also, in Equilabium, the pedicel attaches symmetrically, in the centre of the base of the pedicel, not asymmetrically as it does in Coleus. This latter character is the same as for Plectranthus, but Equilabium differs from Plectranthus in having a strongly to shallowly sigmoid corolla tube with parallel sides at the base whereas Plectranthus has a straight or downward curved corolla tube that usually has a swelling at the base.
This species was first collected at the Mzimvubu River near Port St Johns in 1832, by Johann Drège. It was introduced to Kirstenbosch National Botanical Garden in 1920 by Carnegie from Pietermaritzburg.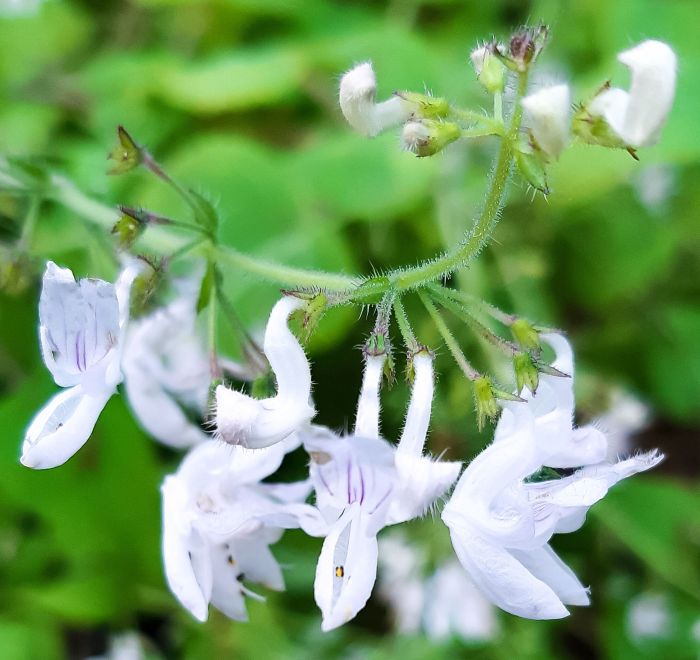 Ecology
Ecology
Equilabium laxiflorum does well in shady areas. The short-tubed flowers attract insects, such as honey-bees, butterflies, bumblebees and bombyliid flies, which pollinate them.
Uses
Use
Equilabium laxiflorum leaves are used in traditional medicine to treat colds and stomach illnesses. Although not a very showy species, it is grown for its citronella scent and it is a great filler in shaded and semi shaded areas of the garden, but is best planted in the middle of the bed to prevent skin contact with the leaves, which may cause irritation.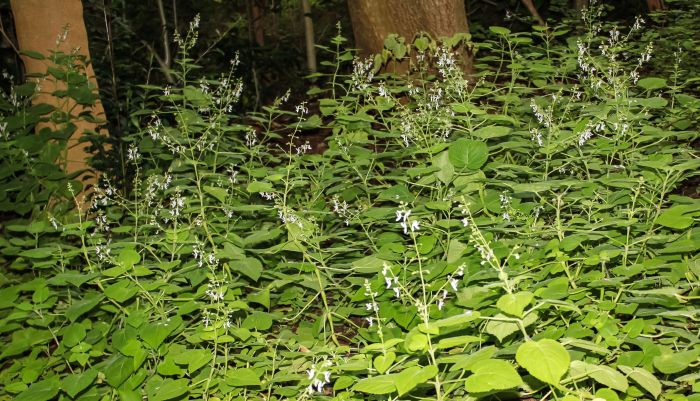 Growing Equilabium laxiflorum
Grow
Equilabium laxiflorum is easily propagated from cuttings but can also be propagated from seeds. When propagating from cutting prepare a well-drained rooting medium of sifted bark, compost and river sand (1:1:1). Take tip or stem cuttings, preferably in spring or summer, in the morning or evening when the plant is at its most vigorous and choose a plant that is free from pests and disease. Soft tips root quicker than semi-hardwood growth, however both root effectively. Cuttings are best 60-100 mm long with 3 or 4 nodes. Make the cut just beneath a node. Place them in sand, perlite, vermiculite or peat, or any blend of these, keep them damp and shaded and they should root in 2-3 weeks.  Sow seeds in well-drained soil, in spring, spread softly with a thin layer of sand and place in a warm. yet shaded area. The seed germinates in around 3 weeks.
Equilabium laxiflorum does not require much extra care or attention, but it is advisable to prune in late winter, after flowering, to keep its growth neat, maintain vigour and maximize flowering. Feed with compost and water well for fast growth. They perform best in a shady, well-watered, frost-free site.
There are not many pests that attack Equilabium laxiflorum, however whiteflies, aphids and mealybugs have been seen causing damage on plants growing in a controlled environment, such as a glasshouse.
References
Codd, L.E. 1985. Lamiaceae. Flora of southern Africa, Vol. 28, 4. Botanical Research Institute, Department of Agriculture and Water Supply, Pretoria.
Harvey, W.H. 1811–1866. Flora capensis: being a systematic description of the plants of the Cape Colony, Caffraria, & Port Natal (and neighbouring territories) Volume 2.
Paton, A.J., Mwanyambo, M., Govaerts, R.H.A., Smitha, K., Suddee, S., Phillipson, P.B., Wilson, T.C., Forster, P. I. & Culham, A. 2019. Coleus and Plectranthus (Lamiaceae): a tale of more than two genera. Phytokeys 129: 1–158.
Tropical Plants Database, Ken Fern. Accessed 2019-05-30. http://tropical.theferns.info/viewtropical.php?id=Plectranthus+laxiflorus
Van Jaarsveld, E. 2006. The southern African Plectranthus and the art of turning shade to glade. Fernwood Press, Vlaeberg, Cape Town.
World Flora Online, Plectranthus laxiflorus Benth. Accessed 03/06/2019. http://www.worldfloraonline.org/taxon/wfo-0000275567.
Paton, A., Mwanyambo, M. & Culham, A. 2018. Phylogenetic study of Plectranthus, Coleus and allies (Lamiaceae): taxonomy, distribution and medicinal use. Botanical Journal of the Linnean Society. 188(4):355–376.
Credits
Thandisizwe Siphenkosi Ndabeni and Mpendulo Gabayi
Kirstenbosch National Botanical Garden
June 2019
updated by Alice Notten
Kirstenbosch National Botanical Garden
June 2020
Plant Attributes:
Plant Type: Perennial, Shrub
SA Distribution: Eastern Cape, KwaZulu-Natal, Limpopo, Mpumalanga
Soil type: Sandy, Loam
Flowering season: Autumn, Winter
PH: Acid, Neutral
Flower colour: White, Mauve/Lilac
Aspect: Shade, Morning Sun (Semi Shade), Afternoon Sun (Semi Shade)
Gardening skill: Easy
Special Features:
Fragrant
Medical plant
Wet sites
Horticultural zones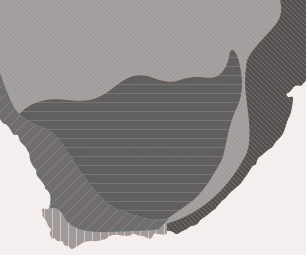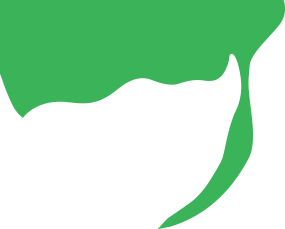 Zone 1 Coastal summer rainfall, frost free
Zone 2 Coastal winter rainfall, frost free
Zone 4 Summer rainfall Karoo and Highveld, Frost in winter
Zone 5 Bushveld summer rainfall, Light frost
Google QR Code Generator