Erica patersonii x nana 'Gengold'
Family: Ericaceae
Common names: Gengold Heath
Introduction
It is not often that one unearths a gem that has developed by chance. The hybridisation of two species of Erica in the Harold Porter National Botanical Garden at Betty's Bay has yielded a wonderful hybrid with superb potential for pot culture and as a rockery plant.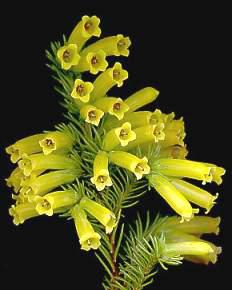 Description
Description
The story begins, as so many others have, with the horticultural exploits of John Winter, former Curator of Kirstenbosch and plant collector, remembered for his sterling work in developing Kirstenbosch into the internationally renowned garden of today. Ericas were one of his passions and he made numerous trips up mountains to gather seed or cuttings of a variety of beautiful species. He collected extensively in the Cape Floral Kingdom to build up superb collections of the Protea and Erica families, which formed the backbone of the collections we have today.
The Parents: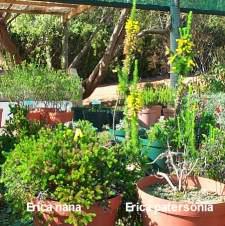 Erica nana, the name nana meaning 'dwarf' refers to its low spreading growth habit. It grows at a relatively high altitude on the Hottentots Holland and Kogelberg range; this limited range and habitat classifiesit as Rare. This species is slow growing and sprawls over rocks and cliff faces forminga densely growing, spreading shrub, which may reach a metre in diameter and only 300 mm high. Where it is found between rocks and in crevices it may become taller and will tolerate semi-shade as long as the light quality is good. A profusion of luminescent tubular yellow flowers cover the entire bush in spring, from August to October.
The other parent, Erica patersonii, is by contrast a tall species supporting the adage that opposites are attracted to each other! This plant produces a number of erect branches densely covered with leaves and growing up to a metre tall. It produces spikes of packed tubular yellow flowers that look like corn on the cob, hence its common name, 'mealie heath'. This species occurs in marshy flats and coastal plains from Cape Point to the Hermanus area. Urban development, farming and flower picking are serious threats to its survival. Both Erica nana and Erica patersonii are good horticultural plants and not difficult to grow.
The offspring:
John Winter collected seed of Erica nana in 1971 and supplied some to the Harold Porter Botanical Garden. These plants grew well in the nursery and soon flowered. This event led to its intimate encounter with Erica patersonii, which flowers from April to November. Seed collected from plants in the garden produced a sport that was recognised by the Curator, Alfred van der Zeyde, as something different. The plant was isolated and planted in a garden bed outside the Curator's Office. The result was a superb hybrid combining all the best attributesof both parents. It retains the lovely compact habit of Erica nana while introducing the dense foliage of Erica patersonii .Hybrids are known to display vigour and this one is no exception.
Cuttings brought back to Kirstenbosch by Deon Kotze proved easy to root and soon a number of plants were established in the collection. The golden hue of the flowers gave rise to its registered name Erica 'Gengold', which was given it by the famed Erica collectorand co-author of the book, Ericas of South Africa, Dolf Schumann.
Erica 'Gengold' shows more attributes inherited from Erica nana. It forms a densely growing, compact plant with a thick woody base. It is an ideal pot plant producing a sturdy, neat shrublet with closely-knit branches no more than 300 mm in height. It flowers in August, September and October producing magnificent displays of bright yellow blooms that cover the entire plant. Like Erica nana, it tolerates light shade, but will flower better if placed in fullsunlight.
It is ideally suited to medium or large pots and should be planted in a well-drained acid growing medium. It holds its shape and therefore rarely has to be pruned. It will also do well in rockeries where it can cascade over and between the rocks and has optimum drainage.
Erica 'Gengold' is a cultivar registered by Kirstenbosch that may only be grown by nurseries licensed to do so.
Credits
Anthony Hitchcock
Kirstenbosch National Botanical Garden
August 2000
Plant Attributes:
Plant Type: Shrub
SA Distribution:
Soil type: Sandy, Loam
Flowering season: Spring, Winter
PH: Acid
Flower colour: Yellow
Aspect: Full Sun
Gardening skill: Easy
Special Features:
Good potplant
Horticultural zones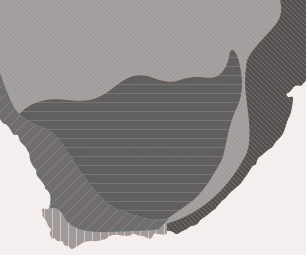 Zone 1 Coastal summer rainfall, frost free
Zone 2 Coastal winter rainfall, frost free
Zone 3 Winter rainfall Karoo, light frost
Google QR Code Generator