Erica turgida Salisb.
Family: Ericaceae
Common names: Kenilworth heath
Introduction
Erica turgida is an erect, bushy plant 300-400 mm high, with slender, willowy and slightly hairy branches.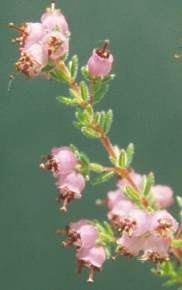 Description
Description
It produces numerous small urn- or cup-shaped, pink flowers, which are clustered at the ends of short branchlets. The flowers are only about 3 mm long and slightly constricted at the mouth from which the anthers protrude. The overall effect is a petite plant that is rather attractive when in flower in early summer (November and December).
Conservation Status
Status
Extinct in the Wild (EW).
Conservation initiatives
In situ conservation
Plans are being formulated to restore plants of Erica turgida to secure natural areas within the Kenilworth Race Course. Plants have been propagated and we plan to plant then in selected positions early next winter. Land management is critical for the survival of healthy populations, so Nature Conservation is working in conjunction with botanical conservation experts and horticulturists at Kirstenbosch to enhance the chance of successful restoration of this species.
Ex situ conservation
Plants of Erica turgida are being propagated every year for planting in the garden and plants are kept in our rare plant collections in pots in the nursery. Plant material has also been made available to the few specialist erica growers to supply the nurseries such as the Garden Centre at Kirstenbosch.
Seed is also being collected for long-term storage in the Millennium Seed Bank. This project aims to keep seed for long periods as an insurance against extinction.
Distribution and habitat
Distribution description
The natural habitat of this plant is acid sandplain fynbos with fluctuating moisture levels from winter to summer. Erica turgida came from an area which experiences quite moist conditions during the winter, in a low-lying area with a high water table. The summers are, on the other hand, hot, dry and windswept. The pH of the soil varies from about 4 to 6.
Temperature regimes range from night-time low temperatures averaging 4-8ºC, but dropping occasionally to 0º with occasional light frosts. High temperatures can reach into the mid to high 30s for a few days in high summer. Average temperatures are approximately 8-20ºC in winter and 12-26ºC in summer.
Accompanying vegetation would have been low and scrubby with small Cape reeds or restios dominating. Old vegetation would have been cleared out by periodic fire and re-established through the normal succession of fast perennials, grasses and bulbs followed by the emergence of more permanent woody plants such as ericas.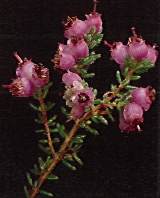 Derivation of name and historical aspects
History
Erica turgida used to grow on the Cape flats around Rondebosch, Kenilworth and on the Royal Cape Golf Course in the Wynberg area. Its habitat was initially destroyed by farming and further reduced by urban development spreading out from Cape Town. Plant material was collected by Elsie Esterhuizen in 1970 and established in the Kirstenbosch Erica collection. The last known populations of this erica have since disappeared from Kenilworth and this plant is now regarded as extinct in the wild.
In 2001 while acquiring material of Erica verticillata from the Schonbrunn Botanical Gardens in Vienna, I discovered that they also had material of E. turgida. We were very fortunate to get cuttings of their clone as it is very likely that it was collected as long ago as the 1790s by botanical collectors Frans Boos and Georg Scholl.
Ecology
Ecology
Erica turgida is a re-seeder and therefore depends upon periodic fire to clear the vegetation and allow new plants to re-colonize the habitat.
Growing Erica turgida
Grow
Erica turgida is easy to grow provided it is given the right conditions. It can be quite short-lived, lasting from about eight to ten years before it becomes old and woody or dies. Regular pruning is recommended for producing good quality plants and extends the life of the plant. It needs a well-drained, acidic, sandy soil and a ventilated, sunny position. This species has been planted in mass at Kirstenbosch, but this can result in plants passing on infections such as mildew. It is recommended that E. turgida be spaced apart when planted. This will allow better ventilation and drying out of the foliage.
Conditions at Kirstenbosch differ from the natural habitat of this plant even though it is only a few kilometres away. The wetter conditions at Kirstenbosch (average rainfall 1 400 mm per annum) and the protection the garden gets from prevailing summer winds, often result in downy mildew infections. Mildew can be easily controlled by early treatment with fungicides dedicated to controlling this condition; it can also be avoided by watering in the early part of the day rather than in the evening or at night; it has a better chance of taking hold if the plant is wet for extended periods of time during the warmer months.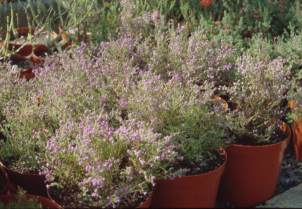 Propagation
Erica turgida is easy to grow from seed and cuttings. Seed is sown in autumn in a sandy, well-drained soil mixture. The seed is pre-treated with smoke to optimize germination, although smoke treatment is not a prerequisite. Seedlings appear after a few weeks and should be carefully nurtured until they are about 10 mm tall and ready for transplanting into individual containers. Keep pinching out the terminal shoots as this will result in branching and a more bushy plant.
Cuttings are taken in autumn or spring to early summer, from actively growing shoots preferably as heel cuttings. A heel cutting is a side shoot that is removed from the main stem while retaining a part of that stem. Cuttings are placed in a fine bark mix in special propagation units with heated benches and overhead misters. Rooting takes place in a few weeks.
Credits
Anthony Hitchcock
Kirstenbosch National Botanical Garden
December 2003
Plant Attributes:
Plant Type: Shrub
SA Distribution: Western Cape
Soil type: Sandy
Flowering season: Early Summer
PH: Acid
Flower colour: Pink
Aspect: Full Sun
Gardening skill: Average
Special Features:
Good potplant
Feeds honeybees
Horticultural zones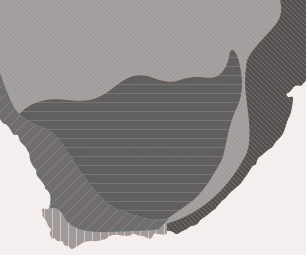 Zone 2 Coastal winter rainfall, frost free
Google QR Code Generator