Erythrina zeyheri Harv.
Family: Fabaceae
Common names: harrow-breaker, plough-breaker (Eng.); ploegbreker (Afr.); khungoana, motumo (Southern Sotho?); umnsinsana (Zulu)
Introduction
It is only in Africa where one can find this stunning, hardy, deciduous shrublet that produces brilliant scarlet flowers in late spring — local is lekker!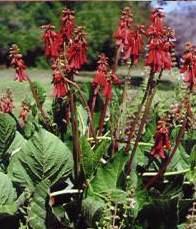 Description
Description
Erythrina zeyheri is a strange plant — most of it is underground! It is a very low-growing, deciduous, suffruticose (woody stem only extends a few inches above ground) shrublet not reaching more than 300-600 mm in height. Shoots form every year from the underground stems and die down in winter.
The leaves are long-stalked and increase in size as the summer progresses. They are light green, compound, with three leaflets, are covered by rough hairs and large, recurved prickles on the midrib and larger side veins.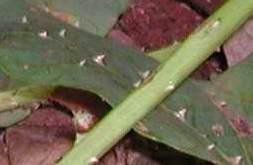 It produces showy scarlet flowers forming upright inflorescences on long stalks over several weeks in summer (October to January). The fruit is a smooth black pod with a few orange-red seeds. Immature seeds are often attacked by insects. This plant has an enormous underground rootstock in which it stores food.
Distribution and habitat
Distribution description
It occurs in grassland, but more frequently in moist vleis with clay soils, sometimes in sandy soils throughout the old Transvaal (the North-West, Gauteng and Mpumalanga) except in the north, the Free State, KwaZulu-Natal and Lesotho. Plants are normally found in colonies.
Derivation of name and historical aspects
History
The name Erythrina is derived from the Greek word erythros, red, and the Latin part, -inus, indicating possession, in this case, of colour. The flowers and seeds in both cases are red in colour, and zeyheri is named after Carl Zeyher, a German naturalist who collected plants in South Africa many years ago (1799-1858).
The common name refers to the large tuberous rootstock which damages the ploughs that farmers use to prepare their lands.
Ecology
Ecology
Erythrinas are normally pollinated by insects and sunbirds. The large rootstock has probably evolved to allow the plant to survive the frequent veld fires that sweep the grasslands and to store food and water in times of drought. The prickles on the leaves probably deter grazing animals.
Uses
Use
In colonial times asthma sufferers smoked the underground portion of this plant.
Growing Erythrina zeyheri
Grow
Erythrina zeyheri is a wonderful plant for a small garden or town house, but very difficult to dig out as the rootstock becomes enormous. Select a site where it can expand without causing problems in your garden. The plants are not affected by the cold, as the above-ground parts die down for the winter period.  The plant will need excellent drainage if it is to thrive in areas with heavy winter rains (Mediterranean climates). You could try it in a large pot, where it would make a most unusual specimen plant.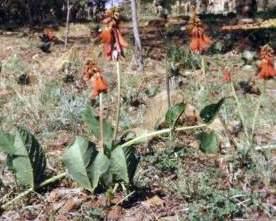 This shrublet is only propagated from seeds that have been immersed in boiling water overnight and soaked. Once the seeds have been soaked they are ready for sowing. Sow the seeds in 5 mm diameter seedling trays or pans. Use a sifted loam and bark mixture. The seeds should be covered with the mixture not more than 1mm thick, otherwise the seeds will not germinate easily. The soil medium should be keep moist at all times, but do not over-water. Use a mist or fine spray for watering, otherwise the seeds will be washed out.
Spring (late August to September) is the best time to sow the seed, because the soil is warm and it is the growing season.
References
Dyer, R. A. 1947 Erythrina Zeyheri. Flowering Plants of Africa. Plate 1011.
Germishuizen, G. 1982. Transvaal wild flowers. Macmillan, Johannesburg.
Hennessy, E.F. 1972. South African erythrinas. Natal Branch of Wild Protection and Conservation Society of South Africa, Durban.
Lucas, A. 1987. Wild flowers of the Witwatersrand. Struik, Cape Town.
Pienaar, K. 1992. The South African what flower is that? Struik, Cape Town.
Pooley, E. 1998. A field guide to wild flowers of KwaZulu-Natal and the eastern region. Natal Flora Publications Trust, Durban.
Van Wyk, B. & Malan, S. 1988. Field guide to the wild flowers of the Witwatersrand and Pretoria region. Struik, Cape Town.Elliot Lithudzha and K Behr Pretoria National Botanical Garden With additions by Yvonne Reynolds March 2004
Credits
Elliot Lithudzha and K Behr
Pretoria National Botanical Garden
With additions by Yvonne Reynolds
March 2004
Plant Attributes:
Plant Type: Shrub
SA Distribution: Free State, Gauteng, KwaZulu-Natal, Mpumalanga, North West, Northern Cape
Soil type: Sandy, Clay
Flowering season: Spring
PH: Neutral
Flower colour: Red
Aspect: Full Sun
Gardening skill: Challenging
Special Features:
Attracts birds
Medical plant
Horticultural zones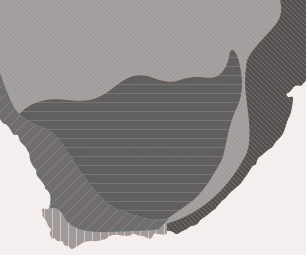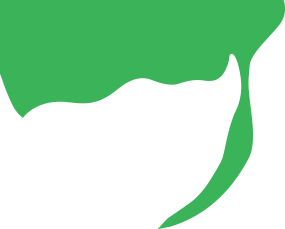 Zone 4 Summer rainfall Karoo and Highveld, Frost in winter
Zone 5 Bushveld summer rainfall, Light frost
Google QR Code Generator