Erythrophleum lasianthum Corbishley
Family: Fabaceae
Common names: Maputaland ordeal tree, Swazi ordeal tree, sasswood (Eng.); maputalandoordeelboom, swazi-oordeelboom (Afr.); umbhemise, umhlakazane, umkhwangu (isiZulu); umkhanku, umhlahle (Siswati)
SA Tree No: 196
Introduction
A medium to large tree with glossy, dark green foliage and honey-scented flowers in spring and early summer, followed by woody pods that remain on the tree for months. This is a fast-growing shade tree for warm, frost-free gardens and is sought-after for its healing properties and termite-resistant wood, but take note that the bark and seeds of this tree are poisonous.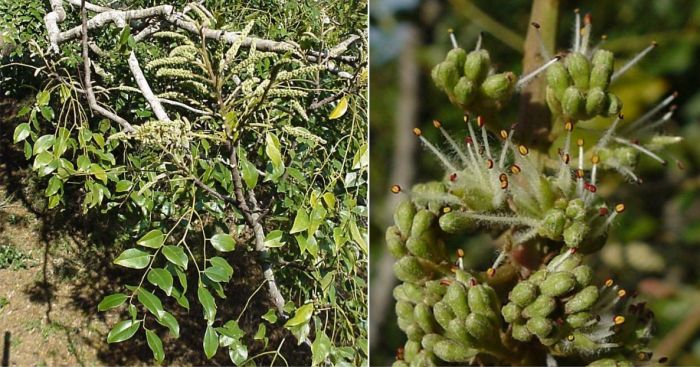 Description
Description
Erythrophleum lasianthum is a large tree, about 15 m tall, but can reach up to 23 m in height, with a rounded, spreading crown and drooping foliage. The bark is smooth, greyish brown when young and red-brown, rough and fissured when matured. The leaves are compound, alternate, up to 350 mm long, the 2–4 pairs of pinnae bear 9–13 leaflets each heart-shaped, 20–50 × 13–25 mm long, glossy dark green, hairless, tapering to the tip, with a wavy margin and asymmetric base, and a petiole that is slightly swollen. Flowers are small, creamy green, in dense spikes; stamen filaments with woolly hairs. Flowering time is spring and early summer (September to November). The fruit is a flat pod, 100–160 mm long, 29–42 mm wide, dark brown, leathery, thinly woody and dehiscent, meaning that it bursts when it is ripe. Fruits mature in winter (June to August).
Erythrophleum lasianthus can be confused with E. suaveolens (forest ordeal tree), but differs in that its stamen filaments are covered with woolly hairs, whereas E. suaveolens stamen filaments are hairless, and it has larger leaflets, and is naturally occurring in Zimbabwe, Mozambique and northwards.
Conservation Status
Status
Erythrophleum lasianthum is assessed as Near Threatened (NT) according to the Red List of South African plants. Subpopulations occurring outside protected areas are severely fragmented and there is continuing decline of forest habitat because of deforestation, subsistence crop cultivation and bark harvesting for medicinal use. The national assessment is downgraded by one category because of the South African population being continuous with the rest of the global population in eSwatini (Swaziland) and Mozambique.
Distribution and habitat
Distribution description
In its natural state, Erythrophleum lasianthum is distributed in northern KwaZulu-Natal from False Bay to Maputaland, and in eSwatini (Swaziland) and southern Mozambique. It is usually found in hot and dry bushveld or sand forest, forest margin, stream banks, usually on deep sand, at an altitude ranging from 20 m to 600 m above sea level.
Derivation of name and historical aspects
History
The genus name is derived from the Greek words erythros meaning 'red' and phloios, meaning 'bark of trees', that is, 'red bark', in reference to the red sap produced by some African species. Several species of the genus are often called redwater trees because a red sap is exuded when the bark is cut and this colours water red. The specific name lasianthum means 'with woolly flowers' from the Greek words lasios and anthos. This tree is very toxic and poisonous and its parts were used for trials by ordeal, hence the common name.
Erythrophleum is relatively a small genus in the Fabaceae (legume family) that consists of about 10 species that are widely distributed in Africa, Australia and Asia. Plants in this genus share the following characteristics: unarmed trees with alternate and bipinnate leaves; stipules that are very small and fall quickly; a gland that is located at the base of each pair of pinnae on the main rachis. Because these trees have highly sought-after medicinal properties and, or valuable timber or wood, all of them are threatened by over-exploitation.
Ecology
Ecology
Erythrophleum species are hermaphroditic (having both male and female reproductive organs). Pollination is probably done by insects. The seeds are poisonous to wildlife and are dispersed by wind during storms.
Uses
Use
The bark, roots and seeds have both poisonous and anaesthetic qualities and are highly sought after and used in traditional medicine to treat abdominal pains, body pains, colds, hallucinations and hysteria, headache, intestinal spasms and stomach ache, mental disorder and snakebite. Pieces of root or bark are used for protective and love charms. The bark and the leaves are known to have killed stock, particularly sheep, in South Africa. The bark is used as a fish poison, to kill rats, and the leaves are used to protect grain against insects. The wood of this tree is very hard and termite resistant and has been used for construction and furniture.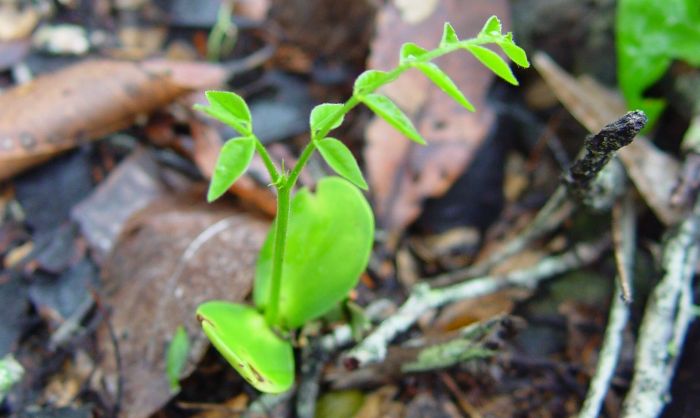 Growing Erythrophleum lasianthum
Grow
This tree is still unknown in cultivation, but according to literature it can be easily propagated by seeds. The seeds of Erythrophleum species are protected by very tough, lignified seed coats and should be soaked in warm water overnight before sowing in a seedling tray in a mixture of river sand and compost. This tree will make an attractive shade tree in frost-free gardens.
References
Boon, R. 2010. Pooley's trees of eastern South Africa, a complete guide. Flora & Fauna Publications Trust, Durban.
Coates Palgrave, K. 2002. Trees of southern Africa. Struik, Cape Town.
Pooley, E. 1993. The complete field guide to trees of Natal, Zululand and Transkei. Natal Flora Publication Trust, Durban.
Son, N. 2019. Genus Erythrophleum: botanical description, traditional use, phytochemistry and pharmacology. Phytochemistry Reviews 18(3), pp. 571–599.
Maroyi, A. 2019. Erythrophleum lasianthum: a review of its botany, medicinal uses, phytochemistry and pharmacological properties, Journal of Pharmaceutical Sciences and Research Vol. 11, pp. 3547–3551.
Credits
Mmapitsi Malebye and Lungisani Zondi
Walter Sisulu National Botanical Garden
December 2020
Plant Attributes:
Plant Type: Tree
SA Distribution: KwaZulu-Natal
Soil type: Sandy, Loam
Flowering season: Spring, Early Summer
PH:
Flower colour: Green, Cream
Aspect: Morning Sun (Semi Shade), Afternoon Sun (Semi Shade)
Gardening skill: Average
Special Features:
Fragrant
Poisonous
Medical plant
Useful plant
Horticultural zones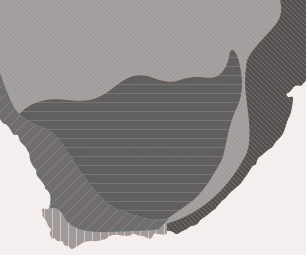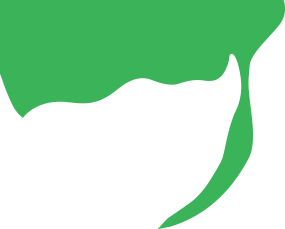 Zone 2 Coastal winter rainfall, frost free
Zone 5 Bushveld summer rainfall, Light frost
Google QR Code Generator