Eucomis montana Compton
Family: Hyacinthaceae
Common names: montane pineapple flower
Introduction
This is one of the six bicoloured species of Eucomis and one of the few dwarf species, occurring in the Mpumalanga Province.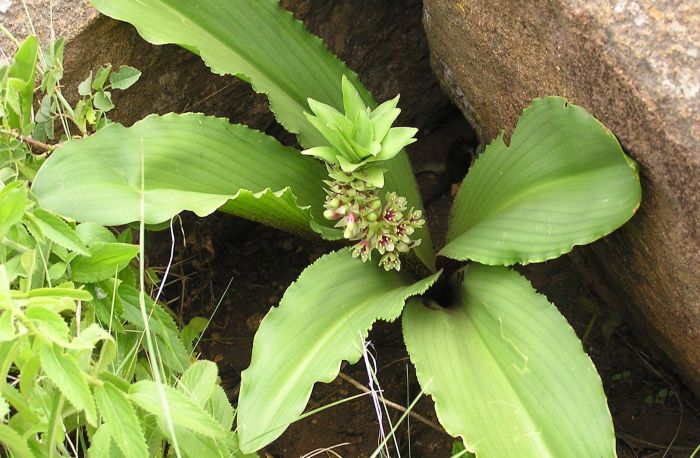 Description
Description
The montane pineapple flower has a large egg-shaped bulb of about 80 mm in diameter. It has semi-erect leaves, that can grow up to 500 mm long and 120 mm wide. They have wavy margins and can either have purple spots or patches, more especially near the base or on the underside.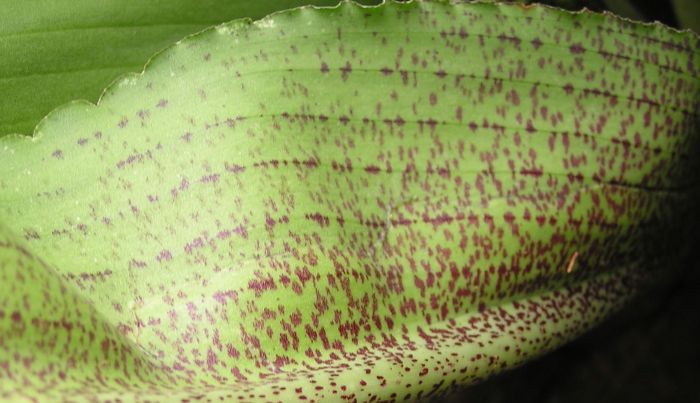 The flower stalk stands between 300–400 mm high, with densely packed flowers and crowned by a tuft of leaf-like bracts. The leaf-like bracts can have maroon edging, depending on where it is growing. The flowers have an unpleasant smell, are greenish white, with dark maroon anthers and ovary. It flowers in late summer, after which it produces capsular fruits, which are not inflated.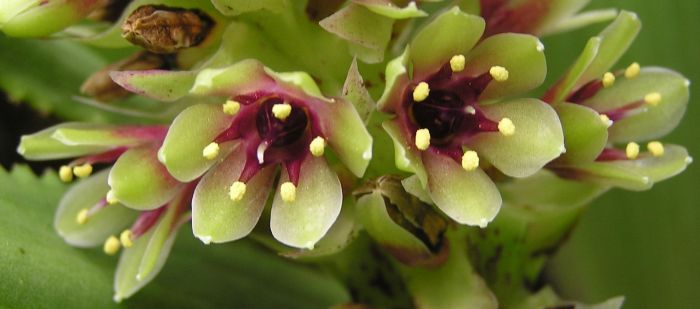 The short flower spike with densely arranged flowers, is enclosed by the long, semi-erect leaves, and this is one of the identifying characteristics for this species
Conservation Status
Status
Eucomis montana is protected by law and its conservation status is rated as Least Concern (LC) according to the Red List of South African plants. It is widespread, with an extent of occurrence of 30 000 km². Experts believe that it is probably one of the Eucomis species being harvested for the medicinal plants market, where it is a popular item. The scale of the decrease in population is not known, but it is believed to be more than 20%.
Distribution and habitat
Distribution description
The montane pineapple flower is only found in the southeastern region of Africa in only 2 countries, South Africa and Swaziland. In South Africa it is only found in the Mpumalanga Province, where it grows in rocky montane grassland, on damp grassy slopes in colonies. In Swaziland it grows above 1 500 m altitude.
Derivation of name and historical aspects
History
Dillenius was the first person who prepared the first phrase description of Eucomis, in 1732. Professor Compton is the one who described this pineapple flower, after he retired as the Director of the National Botanic Gardens of South Africa. The name Eucomis is derived from the Greek word eukomos, meaning 'beautiful hair' or 'topknot', referring to the crown of leafy bracts. The species name montana refers to its montane habitat. Most species of Eucomis are referred to as pineapple flowers because the coma of bracts on inflorescences of Eucomis resembles the crown of leaves on top of pineapple fruits.
The genus Eucomis consists of approximately 12 species that occur in southern Africa, Lesotho, Swaziland, Zimbabwe and Malawi. Eucomis montana is one of the 5 species that occur in the Mpumalanga Province. Other species covered in this series include E. autumnalis, E. bicolor, E. comosa, E. humilis, E. schijffii and E. vandermerwei. Related species known to South African gardeners, include Merwilla plumbea (previously known as Scilla natalensis), Schizocarphus nervosus (previously known as Scilla nervosa) and species of Ledebouria, as they fall under the same family of Hyacinthaceae.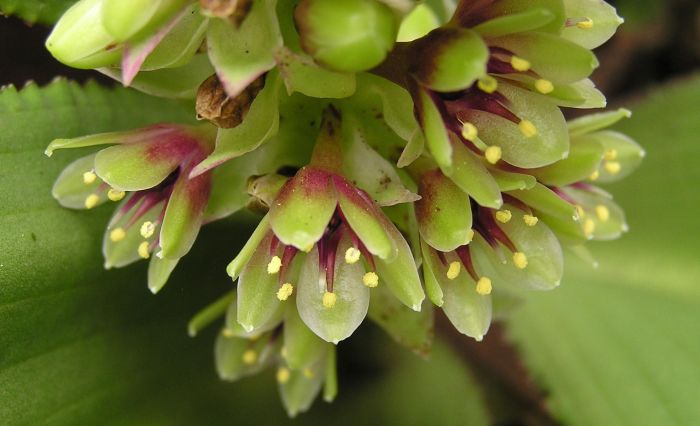 Ecology
Ecology
Flies are lured by the unpleasant smell of the flowers and are the main pollinators. After pollination, the ovary enlarges and capsules are formed. The capsules will turn brownish maroon and slowly dry out. Once dry, they open and seeds are then dispersed by wind.
In late autumn, this bulb sheds its above-ground parts and goes into a dormant stage throughout winter, which enables it to survive the cold conditions.
Uses
Use
Eucomis species are commonly known for their medicinal anti-inflammatory properties and are, therefore, used in traditional medicinal treatments. There are no records of this species being used, but it is assumed that it is used in the same way as the other species.
This Eucomis can also be used as a border plant or planted en masse, adding a different look to the garden. Remember to plant it amongst a flat groundcover so that the flowerbed does not look empty in winter, when it goes dormant. It is also an excellent container plant, and provides a long-lasting cut flower.
Growing Eucomis montana
Grow
Eucomis can be propagated from seeds, offsets and leaf cuttings. For container cultivation, bulbs grow well in deep, 250 mm diameter pots.
In general, the best way to propagate bulbous plants in bulk, is by seed, as they mostly produce a lot of seeds. Furthermore, if seeds are sown at the correct time of the year, they immediately adapt to their surroundings. Sow seeds in spring in a well-drained soil mixture and they will flower during the third season. Seeds should germinate in about 4–6 weeks.
Bulbs on the other hand, once they are removed from different climatic zones, take time to acclimatise. Split the offsets from the parent plant during the dormant season (preferably late winter), and they will quickly develop into independent plants.
Collect leaf cuttings during the active growing season and plant in a well-drained soil mixture. In time, they will produce roots and bulbs, but this is rather slow compared to other propagation methods.
E. montana can be planted in pockets in rockeries in semi-shade or full sun. They should be given enough time to fully establish when planted en masse. As with most South African bulbs, the golden rule is to plant them in well-drained soils. Pineapple flowers excel in sunny areas, they just need adequate moisture. They will still bloom very well in semi-shade, but they may lose the purple markings on the leaves. Since they go dormant in winter, it is also advisable to plant them amongst evergreen groundcovers, so that flowerbeds do not look empty in winter.
Eucomis species have a large, flat-bottomed bulb that should be planted in spring, near the surface, with their necks peeking above ground level. During their third season, transplant young bulbs out into the garden, preferably in a well-drained soil with well-rotted compost. Even though bulbs become dormant in winter, irrigation is advisable. Species of Eucomis are rarely bothered by pests or diseases.
References
Crouch, N. 2010. An adaptation of Reyneke's key to the genus Eucomis. PlantLife No. 39 & .40
Du Plessis, N. & Duncan, G. 1989. Bulbous plants of southern Africa, a guide to their cultivation and propagation. Tafelberg, Cape Town.
Duncan, G. 2010. Grow bulbs. A guide to the cultivation of bulbs of South Africa and neighboring countries. Kirstenbosch Gardening Series. South African National Biodiversity Institute, Cape Town.
Eliovson, S. 1967. Bulbs for the gardener in the southern hemisphere. Howard Timmins, Cape Town.
Leistner, O.A. (ed.). 2000. Seed plants of southern Africa: families and genera. Strelitzia 10. National Botanical Institute, Pretoria.
Nichols, G. 2005. Growing rare plants: a practical handbook on propagating the threatened plants of southern Africa. Southern African Botanical Diversity Network Report No. 36.
Notten, A. 2002. Eucomis autumnalis (Mill.) Chitt (Hyacinthaceae). PlantZAfrica. Internet. http://pza.sanbi.org/eucomis-autumnalis
Zonneveld, B.J.M. & Duncan, G.D. 2010. Genome sizes of Eucomis L'Hér. (Hyacinthaceae) and a description of the new species Eucomis grimshawii G.D.Duncan & Zonneveld. Plant Systematics and Evolution 284: 99–109.
Credits
Dineo Dibakwane
Walter Sisulu National Botanical Garden
May 2019
Plant Attributes:
Plant Type: Bulb
SA Distribution: Mpumalanga
Soil type: Sandy, Loam
Flowering season: Late Summer
PH:
Flower colour: Green, Purple, White
Aspect: Full Sun, Morning Sun (Semi Shade), Afternoon Sun (Semi Shade)
Gardening skill: Easy
Special Features:
Fragrant
Good potplant
Medical plant
Horticultural zones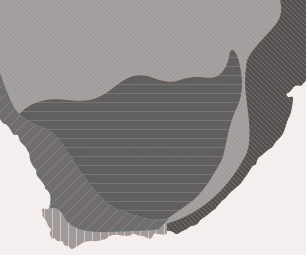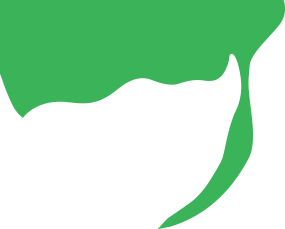 Zone 1 Coastal summer rainfall, frost free
Zone 2 Coastal winter rainfall, frost free
Zone 3 Winter rainfall Karoo, light frost
Zone 4 Summer rainfall Karoo and Highveld, Frost in winter
Zone 5 Bushveld summer rainfall, Light frost
Google QR Code Generator