Eucomis sonnetteana N.R.Crouch, Mart.-Azorín & J.E.Burrows
Family: Hyacinthaceae
Common names: Morgenzon pineapple lily
Introduction
This jewel of Mpumalanga is one of the dwarf pineapple lilies, so named, because their flowerheads resemble a pineapple. This one is a recently discovered species, with a short flowerhead of white flowers with an unpleasant smell.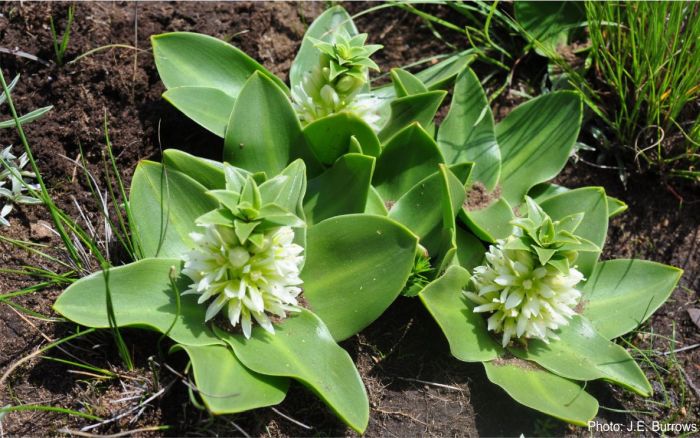 Description
Description
This bulbus gem, is a dwarf species of Eucomis, growing 50–65 mm tall. The underground bulb is egg-shaped, made up of creamy white scales covered by dark brown outer tunics. Each plant produces about 7–9 pale green leaves, arranged in a rosette, that are either flat or semi-erect and grow about 55–70 mm long and 20–32 mm wide. Both the flowerhead and the flower stalk are hollow inside. The stalk of the flowerhead (peduncle) is very short, erect, pale green and grows about 3–5mm long and is 3–5 mm wide. The flowerhead grows about 35–40 mm long and 25–35 mm wide. White flowers with blueish grey anthers and white tinged, green ovaries are arranged in clusters on the flowerhead; they have an unpleasant smell.
It is a summer-growing bulb, and the above-ground part of the plant dies off completely during winter.
Eucomis sonnetteana is usually confused with E. zambesiaca. E. sonnetteana has a very short flower stalk, a short and few-flowered raceme, shorter leaves and an unpleasant smell compared to the sweet-scented E. zambesiaca.
Conservation Status
Status
Eucomis sonnetteana is a recently discovered species, its first publication by Neil Crouch, Mart.-Azorín & John Burrows, in 2019. It has not yet been assessed for the Red List of South African Plants, however the proposed conservation status is Vulnerable (VU) D1+2 because this species is only found in two locations within protected areas, with a population of fewer than 1 000 plants occurring in an area of less than 20km2. The threats identified are expansion of alien tree plantations and legal and illegal gold mining.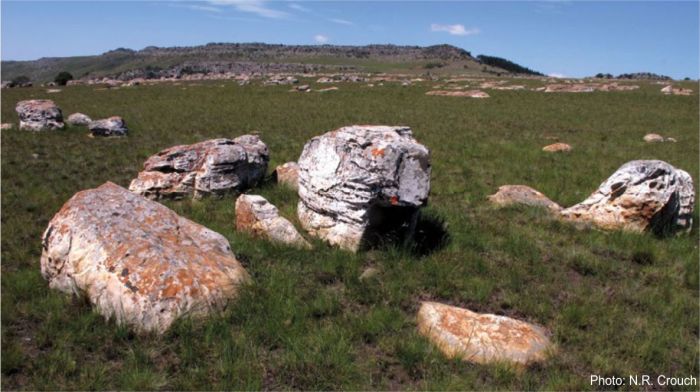 Distribution and habitat
Distribution description
Eucomis sonneteana occurs in the Lydenburg Centre of Endemism in Mpumalanga and nowhere else on earth. Just like other pineapple lilies, it prefers a well-drained soil, and it grows in the sandy soils of Klapperkop quartzite. These quartzitic soils have poor nutrient value, are acidic and highly leached. They usually occur in montane grasslands, on flat areas at altitudes of up to 2 000 m. The area where they occur receives about 25 frost days per year.
Out of the 12 species of Eucomis, E. vandermerwei, E. montana, and E. sonnetteana are the 3 with unpleasant smelling flowers that occur in Mpumalanga. E. humilis, E. schijffii and E. bicolor are the 3 species with unpleasant smelling flowers that occur in the central Drakensburg.
Derivation of name and historical aspects
History
The name Eucomis is derived from the Greek word eukomos, meaning 'beautiful hair' or 'topknot', referring to the crown of leafy bracts. This species is named in honour of a former employee of the Transvaal Provincial Authority's (TPA) Department of Nature Conservation, Sonnette Krynauw (1962–2010). After she left the Mpumalanga Tourism and Parks Agency, she was appointed as the Curator of the Lydenburg Herbarium and later on, the Curator of the Larry Leach Herbarium. She was dedicated and passionate about the protection of the north-eastern flora of South Africa and really valued grassland geophytes, including Eucomis.
Ecology
Ecology
In late autumn, this bulb sheds its above-ground parts and goes into a dormant stage throughout winter, which enables it to survive the cold conditions.
The unpleasant smell of the flowers attracts Blowflies, which are probably the main pollinators. There is, however, a possibility that Eucomis sonnetteana could be pollinated by rodents as it shows characteristics related to rodent pollination syndrome (therophily). Characteristics such as dull colouration, the way the robust, bowl-shaped flowers are located close to the ground (geoflory) to ensure easy access to rodents. Pollination by rodents is nothing new in the Hyacinthaceae. It was observed in the Massonieae subtribe, for Whiteheadia bifolia and Massonia depressa.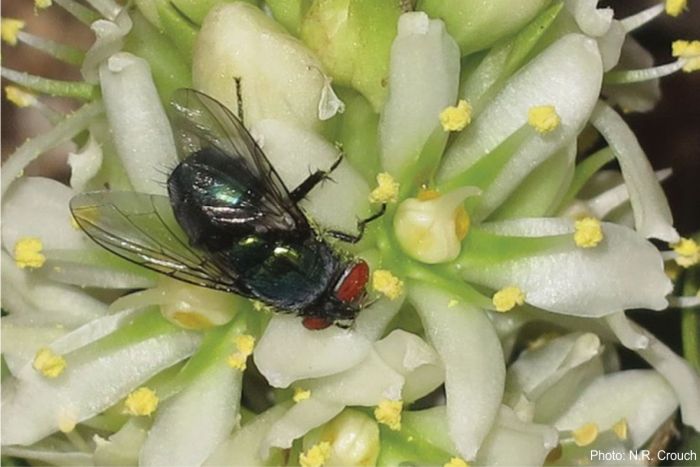 Uses
Use
In general, Eucomis species are commonly used in traditional medicinal treatments because of their anti-inflammatory properties. There are, currently, no known traditional economic or medicinal uses known for this species in literature. It can be used in horticulture and shows great potential as a container plant or planted in clumps in a mixed border or massed to add a different look to the garden.
Growing Eucomis sonnetteana
Grow
Good drainage is very important in bulb cultivation. During winter, it is best to keep these bulbs as dry as possible while they are dormant. In areas with wet winters, they must be provided with good drainage to ensure good aeration around them or lifted and stored in a cool, dry place and replanted in spring. Duncan (2007) mentions the importance of regular watering and heavy feeding of dwarf Eucomis species during the growing period. Furthermore, he advises that one must avoid the use of nutrient-rich fertilizers and rather use potassium-rich fertilisers in order to prevent excessive leaf growth. Divide the offsets in early spring just before active growth begins. Propagation by seed has not been tried. Use a well-drained medium for leaf cuttings, and they will root easily and start to produce bulbils in about 6 weeks.
References
Crouch, N. 2010. An adaptation of Reyneke's key to the genus Eucomis. PlantLife No. 39 & .40
Crouch, N.R., Martinez-Azorín, M., Lotter, M.C. Burrows, J.E. & Condy, G. 2019. Eucomis sonnetteana. Flowering Plants of Africa 66: 46–55.
Dibakwane, D. 2019. Eucomis montana Compton (Hyacinthaceae). PlantZAfrica. Online. http://pza.sanbi.org/eucomis-montana.
Du Plessis, N. & Duncan, G. 1989. Bulbous plants of southern Africa, a guide to their cultivation and propagation. Tafelberg, Cape Town.
Duncan, G. 2010. Grow bulbs. A guide to the cultivation of bulbs of South Africa and neighboring countries. Kirstenbosch Gardening Series. South African National Biodiversity Institute, Cape Town.
Duncan, G. 2012. Eucomis vandermerwei I.Verd. (Hyacinthaceae). PlantZAfrica. Online. http://pza.sanbi.org/eucomis-vandermerwei.
Duncan, G.D. 2007. Lesser known Eucomis. The Plantsman 6: 98-103.
Credits
Dineo Dibakwane
Walter Sisulu National Botanical Garden
April 2022
Acknowledgements: images by N.R. Crouch and J.E. Burrows.
Plant Attributes:
Plant Type: Bulb
SA Distribution: Mpumalanga
Soil type: Sandy
Flowering season: Early Summer
PH: Acid
Flower colour: Green, White
Aspect: Full Sun
Gardening skill: Easy
Special Features:
Fragrant
Good potplant
Horticultural zones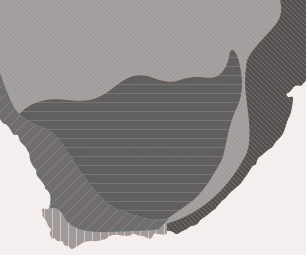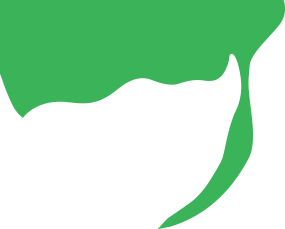 Zone 1 Coastal summer rainfall, frost free
Zone 4 Summer rainfall Karoo and Highveld, Frost in winter
Zone 5 Bushveld summer rainfall, Light frost
Google QR Code Generator