Ficus polita subsp. polita
Ficus polita Vahl subsp. polita
Family: Moraceae
Common names: heart-leaved fig, wild rubber fig, wild rubber tree (Eng.); hartblaarvy, wilderubbervy, rubberplant (Afr.); umkhiwane (siSwati.); umkhiwane, umphumela (isiZulu)
SA Tree No: 59
Introduction
Next time you attend one of Kirstenbosch's summer sunset concerts, see if you can spot the Afrotropical Ficus polita subsp. polita, growing on the concert lawn.
Description
Description
This evergreen, hemi-epiphytic tree is a strangler, but later a free-standing tree and can grow up to 30 m tall. The stem is straight and buttressed. The spreading crown is round, and can reach up to 40 m in diameter. The pale to dark grey bark flakes off in small sections. The alternate leaves are broadly ovate, shiny bright green above and light green beneath. Concealed within the fig (an enclosed inflorescence) are the tiny florets. The figs are smooth, usually in clusters and purple-green when ripe and found on the main stem or branches in summer, from September to February.
Conservation Status
Status
According to the website http://redlist.sanbi.org checked on 25 November 2015 the conservation status of this plant is Least Concern (LC).
Distribution and habitat
Distribution description
Ficus polita subsp. polita occurs at an altitude of 15–300 m in South Africa, found in KwaZulu-Natal, Swaziland, Mozambique, Madagascar and westwards through West Africa. It is occurs in coastal forests or coastal woodlands, but also in evergreen rain forests. It prefers a frost-free area with adequate rainfall.
Derivation of name and historical aspects
History
As polita in Latin means 'polished', the species name refers to its glossy leaves.
The genus Ficus consists of ± 750 species, with ± 100 species occurring in Africa and Madagascar. Within South Africa 25 species of Ficus occur, including one endemic, Ficus bizanae Hutch. & Burtt-Davy. Ficus polita subsp. polita is often mistaken for Ficus bizanae.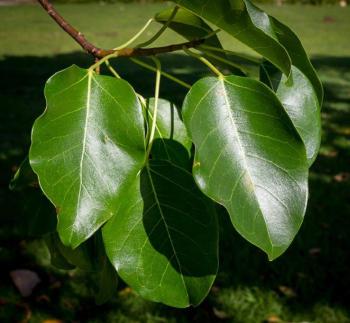 Ecology
Ecology
This tree often commences life as an epiphyte (a non-parasitic plant that grows on another plant). Aerial roots from the lower lateral branches reach the ground, and develop into trunks. Eventually the tree it was growing on dies off, as growth is accelerated. Ficus polita subsp. polita is dependent on a specific wasp, Courtella bekiliensis Risbec subsp. bispinosa Wiebes., for propagation and survival. This fig wasp has an obligate mutualistic relationship with the fig, as it can breed only inside the fig. Once the fig ripens it is eaten by birds, bats and monkeys, which assist in the dispersal of the seed.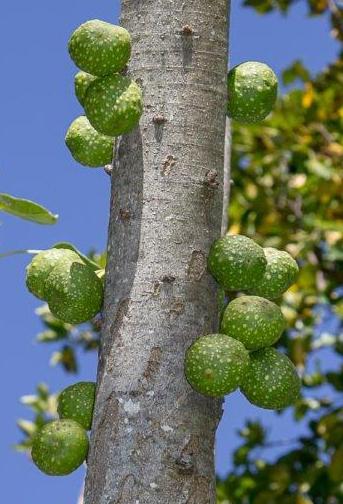 Uses
Use
This tree can be grown as a living hedge, and provides food, shade and medicine. The fruits and leaves are edible, and the fruits are chewed for dyspepsia. The leaves, bark and root infusions are used in the treatment of bacterial microbial infections.
Growing Ficus polita subsp. polita
Grow
It is an attractive tree with glossy leaves and a pleasing shape that will provide shade where needed. Be careful not to plant this tree near to a building, walls or paving as these trees can get quite large and the roots can cause damage to paving and foundations. Water the tree regularly during the first two years of its life and in summer, as it does not like a dry environment. Mealy bugs, spider mites and scale insects are pests to look out for. This species can also be grown indoors in bright indirect light, filtered light and a high humidity. Remember to fertilize the potted plant once a month with a water soluble fertilizer and keep it away from drafts.
Ficus polita subsp. polita can be grown from seed or cuttings. Ripe figs should be opened and allowed to dry for a day or two, the seeds removed and sown in spring or early summer. Use a well-drained, sandy soil medium, cover the seeds lightly, keep them moist and place in a warm, well-aired and brightly lit spot. Germination generally takes 2-4 weeks. Move the seedlings into the sun when they are about one week old and pot them up into rich, well-drained soil when they are strong enough to handle.
Take truncheon cuttings in summer. Plant one third of their length in well-drained, sandy soil mixed with compost.
References
Berg, C.C. & Wiebes, J.T. 1992. African fig trees and fig wasps. Koninklijke Nederlandse Akademie van Wetenschappen, Amsterdam.
Burring, J. 2004-03. Ficus lutea Vahl. (Moraceae). Internet 5 pp. http://pza.sanbi.org/ficus-lutea
Burrows, J. & Burrows, S. 2003. Figs of southern and south-central Africa. Umdaus Press, Hatfield.
Kuete, V., Kamga, J., Sandjo, L.P., Ngameni, B., Poumale, H.M.P., Ambassa, P.& Ngadjui, B.T. Date? Antimicrobial activities of the methanol extract, fractions and compounds from Ficus polita Vahl. (Moraceae). BMC Complementary and Alternative Medicine.
Leistner, O.A. (ed.). 2000. Seed plants of southern Africa: families and genera. Strelitzia 10. National Botanical Institute, Pretoria.
Checklist of South African Ficus (Moraceae). Ficus polita. http://www.figweb.org/Ficus/Checklists/Checklist_South_African_Ficus.htm. (Accessed 26 November 2015)
Useful Tropical Plants. Ficus polita. http://tropical.theferns.info/viewtropical.php?id=Ficus+polita. (Accessed26 November 2015).
Credits
Hannelie Snyman
Compton Herbarium (RPDC)
December 2015
Plant Attributes:
Plant Type: Tree
SA Distribution: KwaZulu-Natal
Soil type: Sandy, Loam
Flowering season: Spring, Early Summer, Late Summer
PH: Acid, Neutral
Flower colour: Green, Purple, Pink, Yellow
Aspect: Full Sun, Morning Sun (Semi Shade), Afternoon Sun (Semi Shade)
Gardening skill: Easy
Special Features:
Attracts birds
Feature plant
Good potplant
Indoor plant
Edible plant
Medical plant
Useful plant
Horticultural zones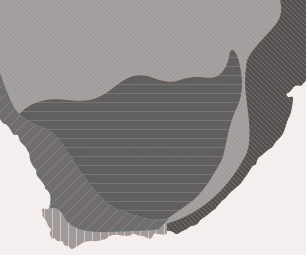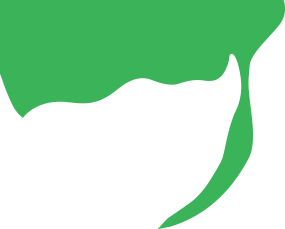 Zone 1 Coastal summer rainfall, frost free
Zone 2 Coastal winter rainfall, frost free
Zone 5 Bushveld summer rainfall, Light frost
Google QR Code Generator