Geissorhiza purpureolutea
Geissorhiza purpureolutea Baker
Family: Iridaceae
Common names: satin flower, wine-cup
Introduction
Geissorhiza purpureolutea is a rare species with cream to yellow flowers with a dark brown to purple centre. It is suited to growing in pots.
Description
Description
Plants 40-120 mm high, with a rounded corm (modified underground stem) covered with blackish tunics overlapping to form segments. Leaves sword-shaped to linear with strongly thickened midrib and 2-grooved margins on each surface. The two lower leaves are basal and the uppermost one is the largest inserted on the lower part of the stem, with inflated sheath. Stem erect and simple; bracts green usually red-flushed near the apex. Flowers in spikes, cream to pale yellow usually with a dark center. Flowering time: mid-August to mid-September.
Geissorhiza is a large genus of medium to small corm-bearing plants, restricted entirely to the winter rainfall region of South Africa.
Distinguishing characteristicsGeissorhiza purpurolutea is closely allied to the Geissorhiza imbricata complex from which it can usually be distinguished by its shorter perianth tube and comparatively small flowers, usually with a large central blotch of dark color.
Conservation Status
Status
Geissorhiza purpureolutea is listed as Vulnerable (VU) in the Red list of South African plants, due to severe threats by crop cultivation, urban expansion and encroachment from invasive alien vegetation. Urban expansion is considered the main threat to this species.
Distribution and habitat
Distribution description
Geissorhiza purpureolutea is a rare species of damp, poorly drained flats in the southwestern Cape. Its main range is the coastal lowlands between Paarl and Piketberg but it also occurs in the upper Tulbagh Valley, further inland.
Derivation of name and historical aspects
History
The genus name Geissorhiza is derived from the Greek words geisson meaning tile and rhiza meaning root, because the layers of overlapping notched corm tunics in subgenus Geissorhiza recall roof tiles or shingles. Its specific name purpureolutea refers to the colour variation of its flowers, as typical Geissorhiza purpureolutea has moderate-sized cream to yellow flowers with a dark brown to purple centre. Specimens from the west of Malmesbury come with different markings: they are either lacking entirely or reduced. Those with markings entirely lacking are matched with collections from the Wolseley-Romansrivier area in the lower Tulbagh valley.
Ecology
Ecology
Geissorhiza purpureolutea occurs in moist sandy flats. This soil type dries out fairly rapidly at the end of the wet months, but species growing on it flower longer than those on clay soils. The pollination of the genus is believed to be carried out mainly by bees because of the predominant flower form of the genus: flowers are radially symmetric, typically with a short-tube, open during the day, and brightly coloured, often violet to purple for attraction.
Uses
Use
Although Geissorhiza has a relatively small horticultural potential — most species have flowers without distinctive form — a few species, such as Geissorhiza purpureolutea, have considerably larger flowers and quite brilliant colouring. This makes G. purpureolutea a beautiful specimen for ornamental pots, but not for growing in the garden as the the plants are too small to make an impact.
Growing Geissorhiza purpureolutea
Grow
Geissorhizas are propagated mainly from seed, and by the removal of cormlets from the base of the mature corm.
Seeds are best sown in late autumn (late April or in May) after cooler weather has set in. Deep plastic seed trays or deep seedbeds are recommended and a very good light soil is required. The sowing medium should be well drained, yet it should not dry out too quickly, and the recommended sowing medium is equal parts of fine river sand and finely sifted compost. It is very important to sow seeds thinly and evenly, in order to reduce the risk of attack by damping-off fungi, to which the seedlings are very susceptible; the smaller the seed the thinner the covering layer of soil should be.
Fresh seeds usually germinate within four weeks, and it is important to keep the medium constantly moist by regular watering every two to three days with a fine rose. It is best to water in the morning so that excess moisture can evaporate from the tiny hair-like leaves during the rest of the day, to lessen the chance of attack by damping-off fungi. Some flowers can be expected in spring of the second year.
References
Duncan, G. 2000. Wine cups: The cultivation and propagation of ten of the best Geissorhiza species.Veld & Flora 86(3): 114-117.
Goldblatt, P. 1985. Systematics of the South African genus Geissorhiza. Annals of the Missouri Botanical Garden 72 : 277-447.
Manning, J., Goldblatt, P. & Snijman, D. 2002, The color encyclopedia of Cape bulbs. Timber Press, Portland & Cambridge.Raimondo,D., Von Staden, L., Foden, W., Victor, J.E., Helme, N.A., Turner, R.C., Kamundi, D.A. & Manyama, P.A. (eds) 2009. Red list of South African plants 2009. Strelitzia 25. South African National Biodiversity Institute, Pretoria.
Credits
Vathiswa Zikishe
Custodians of Rare & Endangered Wildflowers (CREW)
June 2011
Plant Attributes:
Plant Type: Bulb
SA Distribution: Western Cape
Soil type: Sandy, Clay
Flowering season: Spring
PH:
Flower colour: Brown, Purple, Cream, Yellow
Aspect: Full Sun
Gardening skill: Average
Special Features:
Good potplant
Horticultural zones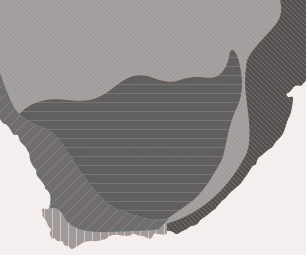 Zone 2 Coastal winter rainfall, frost free
Zone 3 Winter rainfall Karoo, light frost
Google QR Code Generator