Gladiolus crassifolius Baker
Family: Iridaceae
Common names: thick-leaved gladiolus (Eng.); igulusha, ingangulazi (isiZulu); sidvwana (isiSwazi); khahla-e-nyenyane (Southern Sotho)
Introduction
A dainty perennial geophyte, with substantial stems and brightly coloured flowers; it grows wild in well-drained, rocky grasslands of eastern southern Africa.
Description
Description
Gladiolus crassifolius is usually a solitary, herbaceous, cormous perennial, 0.25–1.2m high, sometimes producing 2 or 3, rarely 5 stems per corm. The corm is 18–30 mm in diameter, tunics coriaceous (resembling leather) to more or less coarsely fibrous. Cataphylls (scale-like leaves at the base of the stem) are coriaceous and red to brown. The stem is erect below, usually flexed outward above the sheath of the uppermost leaf, simple or with 1 to 3, rarely up to 5 branches, 2 mm in diameter below the spike. Leaves are very few, 4 to 8, emergent at flowering time, sometimes reaching the middle of the flower spike and even shortly exceeding it, narrowly lanceolate to linear, 5–12 mm wide, the margins and midrib thickened.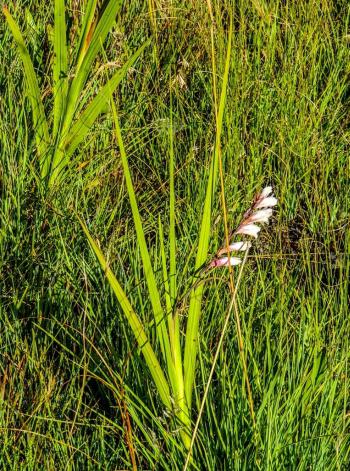 The spike is more or less erect or weakly inclined, bearing 12–22 flowers, the branches with fewer flowers than the main axis. Bracts usually pale green or flushed purple, soft textured initially, becoming dry and membranous above in fruit, acute and attenuate. Flowers are pale to deep pink or light purple, occasionally orange-red or cream-coloured, the lower lateral and sometimes the lowermost tepals each with a dark band of colours across the lower half of the limbs, the dark band often edged with cream, unscented. Perianth tube indirectly funnel-shaped, cylindrical below, widening and curving outward near the apex, 9–17 mm long. Filaments are 12–14 mm long, extending 6–7 mm from the tube; anthers 7–8 mm long, pale lilac to purple, the pollen whitish to pale yellow. Ovary obovoid, 3–4 mm long; style arching over the filaments, usually dividing opposite the lower half of the anthers. Capsules obovoid, 9–14 mm long, 3-lobed above; the retuse seeds elliptic, broadly winged, 4–6 × 2.5–4.0 mm, the wing usually more or less transparent.
The flowering time of Gladiolus crassifolius is mainly late summer (February and March), occasionally later or earlier at higher elevations. In tropical Africa usually in April to June, but sometimes August to November, especially after fires.
Conservation Status
Status
According to the Red List of South African plants, accessed on 1 August 2017, the conservation status of Gladiolus crassifolius is Least Concern (LC). It is not threatened and is not endemic to South Africa.
Distribution and habitat
Distribution description
Gladiolus crassifolius is a widespread species of eastern southern Africa, common in the Eastern Cape, Free State, Gauteng, KwaZulu-Natal, Limpopo, North West and Mpumalanga Provinces of South Africa, and in Swaziland and Lesotho. It is one of the few southern African species shared with tropical Africa and its distribution extends through southern and eastern Zimbabwe and central Mozambique, northwards to Malawi and southwestern Tanzania. It is not endemic to South Africa since it grows in other African countries as well. It grows scattered on grassy plains and slopes, from warm, low-lying areas near sea level, to the high mountain slopes of the Drakensberg, to about 2 500 m altitude.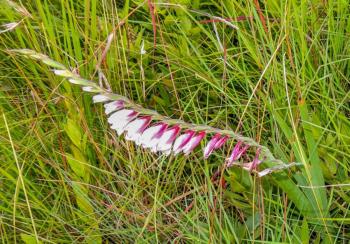 Derivation of name and historical aspects
History
The genus name Gladiolus has a Latin derivation and means 'small sword', referring to the shape of the leaves. The species name crassifolius also has a Latin derivation and means 'thick-leaved', referring to the strongly ribbed, thick, leathery leaves.
Ecology
Ecology
As with other small-flowered species of Gladiolus, G. crassifolius is adapted for pollination by long-tongued bees. Most common visitors to the flowers are the species of Amegilla (family Anthophoridae). In the Drakensberg, the most frequently seen visitor, is A. capensis, which is an important pollinator for many plants.
Uses
Use
Gladiolus crassifolius is used in traditional medicine to treat headaches and a number of different diseases. The corm of G. crassifolius is said to be eaten by Tswanas and used medicinally by Southern Sothos. Furthermore, it is used in display garden beds during its flowering season, where it brings colour to the garden. It is well suited to water-wise, grassland gardens in the summer-rainfall region.
Growing Gladiolus crassifolius
Grow
Grow in well-drained, well-composted soil, in sun or semi-shade. Also suitable for containers. They need water in spring and summer, and are best kept dry during winter.
Corms can be lifted and stored in a cool, dry place each year and will bloom in their third year. Some gladioli produce so many cormlets that they are generally referred to as spawn in England. Replant the corms in the following spring, in a nursery bed, placing them close together in rows or out into the garden either scattered among grasses or in dense groups for best display. They also grow easily from seeds, sown in spring or early summer.
References
Du Plessis, N. & Duncan, G. 1989. Bulbous plants of southern Africa: a guide to their cultivation and propagation. Tafelberg, Cape Town.
Eliovson, S. 1967. Bulbs for the gardener in the southern hemisphere. Howard Timmins, Cape Town.
Goldblatt, P. & Manning, J. 1998. Gladiolus in southern Africa. Fernwood Press, Vlaeberg, Cape Town.
Pacific Bulb Society | Southern African Gladiolus Three. Accessed 31 July 2017: http://www.pacificbulbsociety.org/pbswiki/index.php/SouthernAfricanGladiolusThree
Pooley, E. 2003. Mountain flowers, a field guide to the flora of the Drakensberg and Lesotho. Natal Flora Publications Trust, Durban.
The Gardener's Almanac. Gladiolus. Accessed 31 July 2017. http://www.thegardenersalmanac.co.uk/Data/Gladioli/Gladiolus.htm
Credits
Khayelihle Magubane and Sthembile Zondi
KwaZulu-Natal National Botanical Garden
August 2017
Plant Attributes:
Plant Type: Bulb
SA Distribution: Eastern Cape, Free State, Gauteng, KwaZulu-Natal, Limpopo, Mpumalanga, North West
Soil type: Sandy, Loam
Flowering season: Late Summer
PH: Acid, Neutral
Flower colour: Pink
Aspect: Full Sun, Morning Sun (Semi Shade)
Gardening skill: Easy
Special Features:
Attracts birds
Drought resistant
Medical plant
Useful plant
Horticultural zones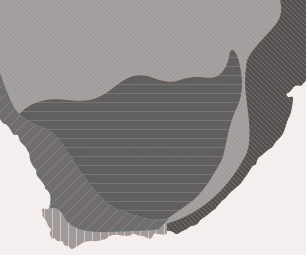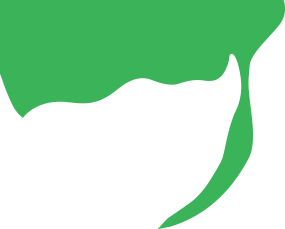 Zone 1 Coastal summer rainfall, frost free
Zone 3 Winter rainfall Karoo, light frost
Zone 4 Summer rainfall Karoo and Highveld, Frost in winter
Zone 5 Bushveld summer rainfall, Light frost
Google QR Code Generator