Gladiolus stefaniae Obermeyer
Family: Iridaceae
Common names: Montagu gladiolus (Eng.); Montagu kliplelie (Afr.) (meaning rock lily)
Introduction
Gladiolus stefaniae is a cormous, autumn-flowering plant, with exquisite, large, scarlet or carmine blooms. Although rare in the wild, its cultivation presents no particular difficulty.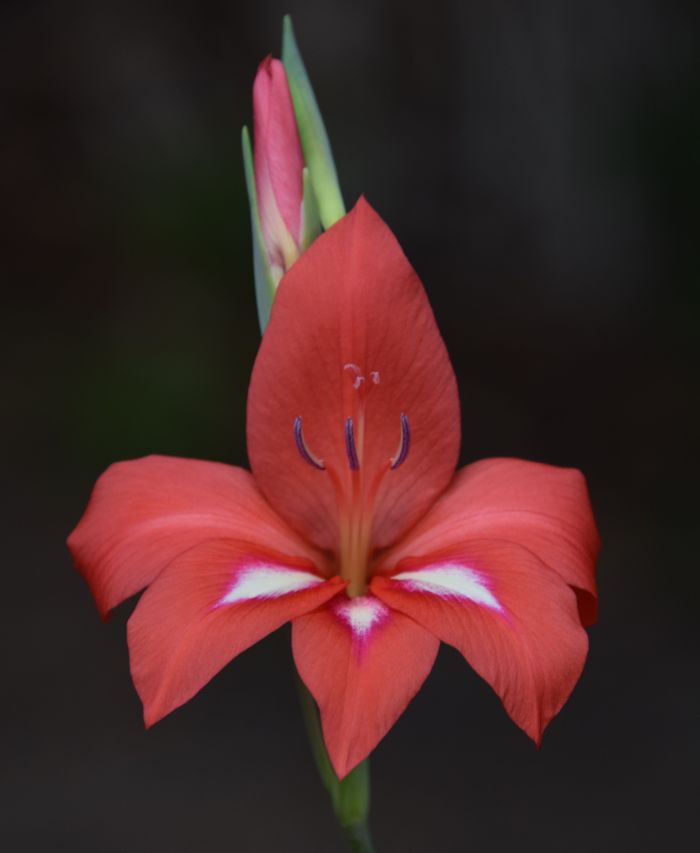 Fig. 1. Gladiolus stefaniae close-up. (Photo Graham Duncan)
Description
Description
This winter-growing, summer-dormant geophyte reaches 300–600 mm high in flower. It grows from a rounded corm, covered with papery outer tunics, and typically has a lifespan of 10–15 years. Flowering specimens produce a short, basal, narrowly lance-shaped leaf and 2 or more much shorter, sheathing leaves above each other along the flower stem. Non-flowering plants produce 3–5, linear, light green leaves with a prominent central vein.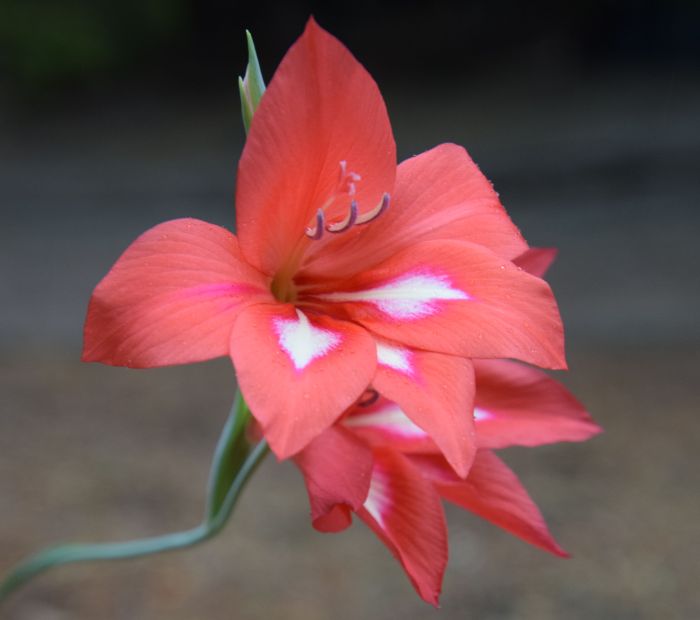 Fig. 2. Gladiolus stefaniae showing lower tepal white markings. (Photo Graham Duncan)
The flower stem bears a slanting spike of 2–4 bright scarlet or carmine, unscented flowers. The perianth tube is mostly enclosed by 2 green bracts, and each flower comprises 6 broad tepals, of which 5 are flared, and the uppermost is suberect or hooded. The lower 3 tepals are each marked with a prominent, white, lance- or spade-shaped streak. The flowers are oriented in the same direction and each has 3 stamens, with prominent mauve, curved anthers and cream-coloured pollen. The style is curved over the anthers, and composed of 3, somewhat sticky, style branches. The fruit is an oblong capsule, which, when ripe, splits from the apex downwards along 3 longitudinal lines. The russet-brown, oval-shaped seeds are surrounded by a light brown wing.
Conservation Status
Status
According to the Red List of South African plants website, consulted on 27 April 2020, Gladiolus stefaniae is assessed as Rare, because it is limited to fewer than 5 000 mature individuals, but is not threatened, because of its inaccessible habitat.
Distribution and habitat
Distribution description
Gladiolus stefaniae is only known from 2 disjunct locations in the southern Cape, one in the Langeberg Mountains south of Montagu, in the Little Karoo, the other in the Potberg Mountains near the coast, in the southeastern Overberg. It occurs on lower and upper rocky sandstone slopes among fynbos vegetation, such as grasses and low, fine-leaved shrubs, including buchus, either in full sun in fairly dry conditions, or in partial shade in relatively wet gullies.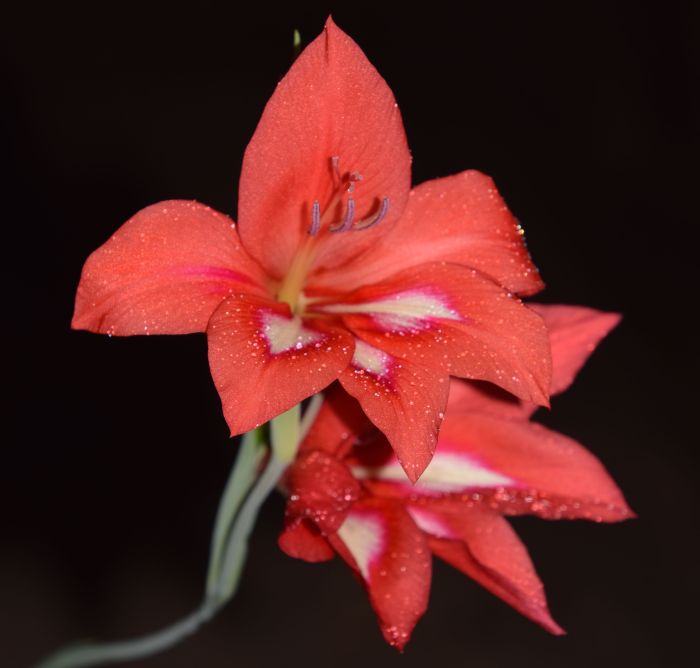 Fig. 3. Gladiolus stefaniae showing curved anthers. (Photo Graham Duncan)
Derivation of name and historical aspects
History
The genus name Gladiolus is derived from the Latin gladiolus, 'a small sword', with reference to the narrow, sword-like leaves produced by many species of Gladiolus. The Latinised specific name stefaniae is in tribute to Stefanie Pienaar, whose father, Stefaan Pienaar, collected the species south of Montagu, in 1970. The plant had previously first been collected by a Mr Smith near Montagu in 1947, but at that time had been identified as the similar-looking Gladiolus sempervirens, which differs mainly in its evergreen habit, and much smaller corm, and which reproduces vegetatively by the production of rhizome-like solons from the base. Gladiolus stefaniae was described in 1972 by the South African botanist, Amelia Obermeyer, in supplementary volume 10 of the Journal of South African Botany. 
Gladiolus is one of South Africa's most important bulbous plants in world horticulture, from which the bold, summer-flowering hybrids, widely grown for their cut flowers, and as bedding plants, have been developed. The genus has in excess of 250 species, and is concentrated in the winter-rainfall region of the southwestern Cape, and also occurs in tropical Africa, Madagascar, Europe, the Middle East and Asia Minor.
Ecology
Ecology
Gladiolus stefaniae has an interesting growth and flowering cycle. Mature corms do not flower every year, but every third or fourth year. A flowering corm produces a short, lance-shaped, reduced basal leaf and several short, sheathing leaves along the flower stem, whereas a mature, but non-flowering corm, produces a narrow fan of 3 or 4 long, linear, light green leaves. The plant is winter-growing. Its leaves turn brown in early summer and the corms are dormant for the remainder of summer. Each corm is replaced annually by a new corm, which develops above the old one, during the winter growing period.
Fig. 4. Gladiolus stefaniae showing linear leaves of non-flowering plants. (Photo Graham Duncan)
At the beginning of summer, the dry capsules split lengthwise along 3 lines, from the top downwards. The ripe seeds are aerodynamic, furnished with a papery wing, and are dispersed by the shaking action of wind, landing some distance away from the mother plant. They become covered with organic matter and sand during the dry summer months, and germinate the following year after the first autumn rains.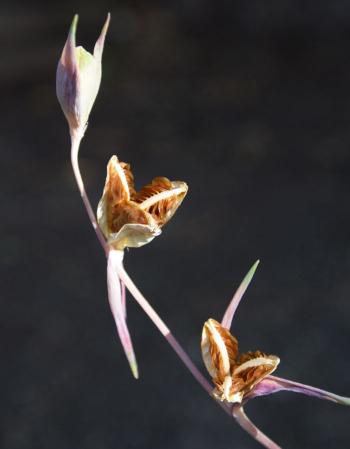 Fig. 5. Gladiolus stefaniae ripe capsules and seeds. (Photo Graham Duncan)
The striking, showy flowers are pollinated by the large, brown-and-yellow Mountain Pride butterfly (Aeropetes tulbaghia). Flowering takes place from early to late autumn (March and April). Interestingly, flowers of this species have been noted to be partially self-fertile in the nursery at Kirstenbosch National Botanical Garden, producing viable seeds after being hand-pollinated with their own pollen.
Uses
Use
Gladiolus stefaniae has no traditional or magical uses, but it is occasionally used as a container subject by specialist bulb growers.
Fig. 6. Gladiolus stefaniae side view. (Photo Graham Duncan)
Growing Gladiolus stefaniae
Grow
Gladiolus stefaniae is not more difficult to grow than most other winter-rainfall gladioli. It requires an acid, sandy growing medium such as 3 parts medium-grained river sand, mixed with 1 part fine, acid compost, or finely milled, acid bark. Plant mature corms in 15 or 20 cm diamiameter plastic pots in late summer, at a depth of 2 cm, and provide an initial heavy watering at the same time, to stimulate the appearance of flower buds. Once the flowers have withered, water heavily once per week until mid-spring. The plants need a well-ventilated and sunny aspect, preferably receiving morning sun and afternoon shade. Inland forms of this species can probably tolerate light frost for short periods of several hours. Hand-pollinate the flowers, by collecting ripe pollen (it should be dry and easily removed) from the anthers with a water-paint brush, then dab the brush onto the stigmas of different individuals. Harvest the seeds as soon as the dry capsules begin to split, otherwise they will soon be lost during wind gusts. As temperatures rise markedly towards the end of spring, discontinue watering altogether until late summer, placing pots where they will remain dry, and will not overheat on very hot days.
Offsets form slowly, so separate clumps in late summer at planting time. Propagation by seed is the most feasible method of multiplication. An almost 100% germination rate can be expected from sowing fresh seeds (those harvested and sown directly after they have matured in winter). Germination of fresh seeds typically occurs within 4 weeks. Sow the seeds in late winter, and choose a still day for sowing, as the light, aerodynamic seeds are rapidly whisked away by the slightest breeze. Sow the seeds in deep seed trays, pots or deep seed beds, in an area receiving morning sun, and under protection from heavy rain. Use a light, well-drained, acid, sandy medium, such as 3 parts medium-grained river sand and 1 part fine, acid compost, or finely milled, acid bark. Before sowing, moisten the surface of the sowing medium, using a watering can, fitted with a fine rose-cap. With an index finger, or tip of a trowel, make shallow furrows about 5 mm deep, sow the seeds thinly into the furrows, and cover with 5 mm of sowing medium. Apply a thorough watering with a watering can, and keep the medium moist by watering every second or third day. When the leaves start to turn yellow at the tips in early summer, cease watering altogether and allow the seedlings to remain dry over the summer dormant period. Freshly harvested seeds that have been stored at low temperature in a fridge, should maintain viability for many years. Allow seedlings to remain in the same position for two years, and at the beginning of the third season, lift and plant them into permanent containers. In ideal conditions, flowering usually commences in the fourth season.
The leaves of Gladiolus stefaniae are occasionally susceptible to attack by aphids, and the corms to mealy bugs. Corms are also subject to fungal attack, caused by Botrytis and Fusarium fungi. Provision of a well-ventilated environment, a perfectly well-drained growing medium, and adherence to watering and dormancy procedures, will assist in keeping pests and diseases at bay.
References
Delpierre, G.R. & Du Plessis, N.M. 1974. The winter-growing gladioli of South Africa. Tafelberg, Cape Town.
Duncan, G.D. 2010. Grow bulbs. Kirstenbosch Gardening Series. South African National Biodiversity Institute, Cape Town.
Du Plessis, N. & Duncan, G. 1989. Bulbous plants of southern Africa, a guide to their cultivation and propagation. Tafelberg, Cape Town.
Goldblatt, P. & Manning, J. 1998. Gladiolus in southern Africa. Fernwood Press, Vlaeberg, Cape Town.
Johnson, S.D. & Bond, W.A. 1994. Red flowers and butterfly pollination in the fynbos of South Africa. In: M. Arianoutsou & R. Grooves (eds), Plant-animal interactions in Mediterranean-type ecosystems. Kluwer Academic Press, Dordrecht.
Lewis, G.J., Obermeyer, A.A. & Barnard, T.T. 1972. Gladiolus: a revision of the South African species. Journal of South African Botany Suppl. 10
Credits
Graham Duncan
Kirstenbosch National Botanical Garden
June 2020
Plant Attributes:
Plant Type: Bulb
SA Distribution: Western Cape
Soil type: Sandy
Flowering season: Autumn
PH: Acid
Flower colour: Red, White, Pink
Aspect: Morning Sun (Semi Shade)
Gardening skill: Average
Special Features:
Attracts butterflies
Good potplant
Horticultural zones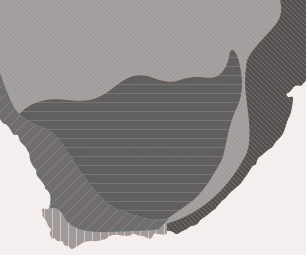 Zone 2 Coastal winter rainfall, frost free
Zone 3 Winter rainfall Karoo, light frost
Google QR Code Generator