Helichrysum herniarioides
Helichrysum herniarioides DC.
Family: Asteraceae
Common names:
Introduction
Once you have seen Helichrysum herniaroides in the veld you will always remember how plentiful it is — almost like a groundcover in sandy areas, particularly in places such as the Augrabies National Park and in Boesmanland in the Northern Cape. This common annual herb forms a dense cover that can be seen from a distance. On closer inspection one notices the beautiful round clusters of heads with white or pinkish bracts.
Description
Description
Helichrysum herniaroides is a prostrate annual herb with a woody taproot and many branches radiating cartwheel-like from the base, their lengths very variable, depending on the amount of moisture received, but generally 30-200 mm long. Branches are simple, or sparsely to well-branched, slender, cobwebby, distantly or closely leafy. Leaves are linear, oblong or obovate, base narrowed, tips rounded to pointed, loosely white, woolly. Leaves beneath the flower heads are very woolly. Flower heads are small but grouped together in tight round clusters. Bracts are white or sometimes pinkish and radiating in the upper half. Achenes 0.75 mm long, obscurely ribbed, glabrous or with myxogenic duplex hairs (becomes slimy when moistened). Pappus bristles are numerous. Flowering time: from March to December, with its peak flowering time from July to September.
Conservation Status
Status
Not threatened due to its large distribution area and copious seed production.
Distribution and habitat
Distribution description
Helichrysum herniarioides is widely distributed in the low-rainfall western part of southern Africa, from Ceres northwards and north-east to Prieska and Upington, in Namaqualand in the Succulent Karoo, Nama Karoo and the Savanna Biomes, and in the western part of Namibia as far north as the Omaruru River.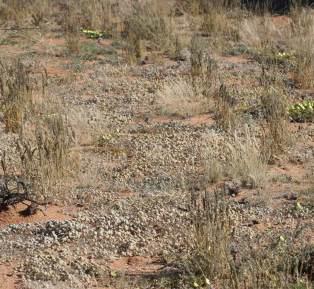 Derivation of name and historical aspects
History
The genus name Helichrysum comes from the Greek words helios meaning sun and chrysos meaning gold, as many species of this genus have golden flower bracts.
The species was first described by Augustin Pyramus de Candolle (1778-1841) as Gnaphalium herniarioides DC. The name refers to the resemblance of the species to the genus Herniaria in the family Caryophyllaceae.
Ecology
Ecology
It is a much favoured species by grazers in the dry areas. It produces copious seeds that are wind-dispersed.
Uses
Use
No traditional or economic uses are known, but it could be worth experimenting with seeds for cultivation as bedding plants in gardens. It produces quite compact little shrublets covered in white flower heads in the right moisture regime.
Growing Helichrysum herniarioides
Grow
Nothing is known about the cultivation, but germination of seeds should be fairly easy and would be best if sown in June or July.
References
Hilliard, O.M. 1983. Asteraceae. Inuleae, Gnaphaliinae (first part). Flora of southern Africa 33, part 7, fascicle 2. Botanical Research Institute, Pretoria.
Jackson, W.P.U. 1990. Origins and meanings of names of South African plant genera. Ecolab, Botany Department, University of Cape Town.
Leistner, O.A. (ed.). 2000. Seeds plants of southern Africa : families and genera. Strelitzia 10. National Botanical Institute, Pretoria.
Credits
M Koekemoer & JJJ Mnengwane
National Herbarium Pretoria
March 2007
Plant Attributes:
Plant Type: Bi/Annual
SA Distribution: Northern Cape, Western Cape
Soil type: Sandy
Flowering season: Spring, Early Summer, Late Summer, Autumn, Winter
PH:
Flower colour: White
Aspect: Full Sun
Gardening skill: Challenging
Special Features:
Pioneer plant
Horticultural zones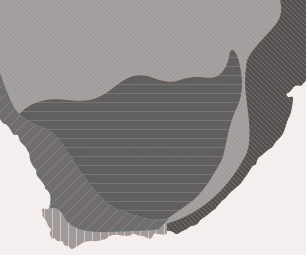 Zone 3 Winter rainfall Karoo, light frost
Google QR Code Generator