Hibiscus praeteritus R.A.Dyer
Family: Malvaceae
Common names: None
Introduction
The colourful, floriferous and water-wise Hibiscus praeteritus is a spectacular shrub worthy of a special place in your garden.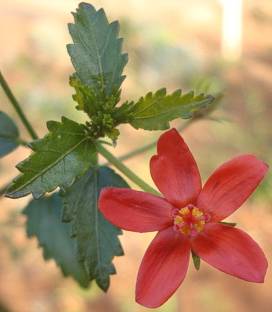 Description
Description
Hibiscus praeteritus is a fast-growing, slender shrub, 0.6-2.0 x 1 m. The ovate, coarsely serrated leaves are either arranged alternately or in a cluster. In most cases the leaf surfaces are slightly hairy. Hairs appearing on the stems are generally closely apressed. The pink or red flowers have five petals, 25-30 mm in diameter. The flower colour normally darkens with age. The fruit is a 10 mm green capsule with a 30 mm stalk. The seeds turn black when ripe and are covered with a creamy-white, cottony floss.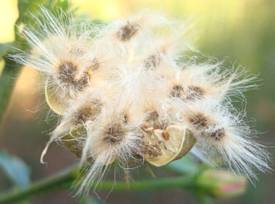 Conservation Status
Status
Hibiscus praeteritus is not threatened and has the status of Least Concerned (LC) (Raimondo et al. 2009).
Distribution and habitat
Distribution description
Hibiscus praeteritus is a very widespread species found in Limpopo and Mpumalanga where it grows in bushveld and rocky hillsides at about 700-1100 m. Outside South Africa it extends into Namibia, Malawi, Zimbabwe, Mozambique, Angola and Botswana. In these localities plants normally receive summer rainfall with extremely dry winters. Frost occurs occasionally.
Derivation of name and historical aspects
History
The name Hibiscus is derived from the Greek word for marshmallow.The specific epithet praeteritus means to be passed over.
Worldwide the genus Hibiscus consists of more than 200 species. In South Africa there are approximately 59 species  and they range from perennial and aromatic herbs to shrubs and trees.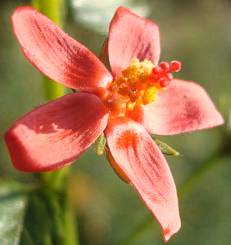 Uses
Use
Hibiscus is very popular in South Africa as a garden ornamental. Exotic species such as H. splendens, H. rosa-sinensis and its cultivars adorn many a garden in South Africa. From the species indigenous to South Africa, H. tiliaceus (wild cotton tree), H. calyphyllus (sun hibiscus), H. dongolensis (Dongola hibiscus), H. meyeri (Lebombo hibiscus) and H. praeteritus will be sure winners in gardens. H. praeteritus is not readily available commercially and perhaps once its true potential as a garden subject is realized, it will get the attention it deserves. With the variability in flower size, shape, growth form and leaf texture within the 59 South African species, there is great potential in the breeding arena.
No medical or other use of H. praeteritus has been recorded.
Growing Hibiscus praeteritus
Grow
Sow seed in a 1:1 mixture of fine bark and coarse river sand during the spring or early summer. Germination can take up to 2-5 weeks. Results are usually very erratic.
The most effective way to propagate this species is by doing it vegetatively. Take stem cuttings during spring or summer. Use a well-draining medium such as a 1:1 mixture of fine bark and river sand, 1:1 fine bark and polystyrene or plain coarse river sand. Place cuttings in a mist unit, where rooting of 90-100 % will occur in 2-3 weeks.
H. prateritus is a fast-growing shrub and should be planted in a sunny position in well-drained soil. It responds well to fertilizer treatment. In frost-prone areas, it should be allocated the warmest part of the garden. Do not overwater this plant which has once been described as almost resistant to drought. For a good effect, use it in a rockery, or plant en masse in a mixed border.
Plants which complement it well include: Boscia foetida subsp. rehmanniana (stink shepherd's tree), Ptaeroxylon obliquum (sneezewood), Sclerocarya birrea subsp. caffra(marula), Bolusanthus speciosus (tree wisteria), Strychnos madagascariensis (black monkey orange), Euphorbia tirucalli (rubber euphorbia), Aloe cryptopoda, A. castanea, A globuligemma, Sansevieria pearsonii, Barleria elegans, Orbea rogersii, Stapelia leendertziae and Kleinia longiflora.
References
Carr, J.D. 1994. The propagation and cultivation of indigenous trees and shrubs on the Highveld. Sandton Nature Conservation Society and the Tree Society of Southern Africa, Sandton.
Mucina, L. & Rutherford, M. 2006. The vegetation of South Africa, Lesotho and Swaziland. Strelitzia 19. South African National Biodiversity Institute, Pretoria.
Raimondo, D., Von Staden, L., Foden, W., Victor, J.E., Helme, N.A., Turner, R.C., Kamundi, D.A. & Manyama, P.A. (eds). In prep. Red List of South African plants. Strelitzia.
Raimondo et al. 2009. Interim Red Data List. South African National Biodiversity Institute. Pretoria. (www. sanbi.org)
Retief, E. & Herman, P.P.J. 1997. Plants of the northern provinces of South Africa : keys and diagnostic characters. Strelitzia 6. National Botanical Institute, Pretoria.
Schmidt, E., Lotter, M. & McCleland, W. 2002. Trees and shrubs of Mpumalanga and Kruger National Park. Jacana, Johannesburg.
Van Wyk, A.E. (Braam) & Van Wyk, P. 1997. Field guide to trees of southern Africa. Struik, Cape Town.
website: http://en.wikipedia.org/wiki/Hibiscus.
Credits
Roger Oliver
Pretoria National Botanical Garden
July 2009
Plant Attributes:
Plant Type: Shrub
SA Distribution: Limpopo, Mpumalanga
Soil type:
Flowering season:
PH:
Flower colour: Red, Pink
Aspect: Full Sun
Gardening skill: Average
Special Features:
Drought resistant
Horticultural zones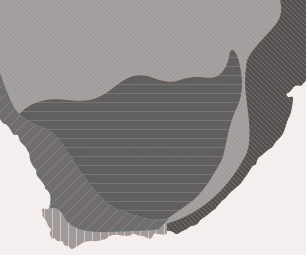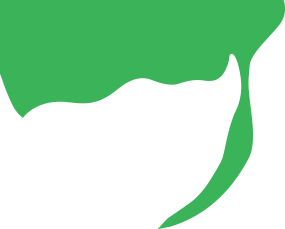 Zone 1 Coastal summer rainfall, frost free
Zone 5 Bushveld summer rainfall, Light frost
Google QR Code Generator