Indigofera flabellata Harv.
Family: Fabaceae
Common names: fan-leaf indigofera
Introduction
The Fynbos Biome is the home of the characteristic dwarf shrub, Indigofera flabellata, with irregular branches and beautiful rose-purple flowers that attract various insects. These flowers give rise to a pod, clothed in minute hairs. This species is less utilized and rarely known, and thrives in open mountainous area, with adequate winter rainfall, and produces odd-numbered leaf-pairs.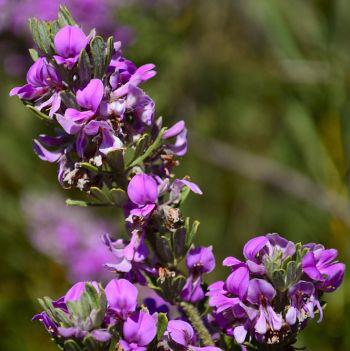 Description
Description
Indigofera flabellata is a dwarf shrub, 0.3–1.8 m tall, with an irregular growth shape due to multiple, erect branches varying in length, arising from a single, miniature stem. These cylindrical, multiple branches are the support structure of hairy twigs which act as pillars of leaves with short petioles, leading one to think that leaves are directly attached to the twigs. It has a brown-grey bark. The leaves are 3-, 5- or 7-foliolate, giving them their 'fan-like' appearance.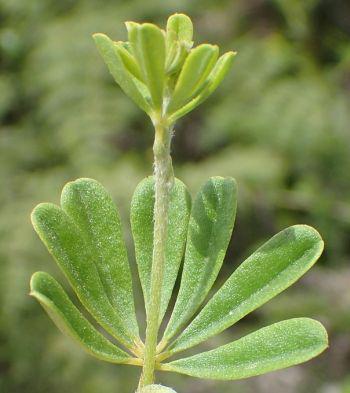 This shrub produces splendid rose-purple flowers that grow along the twigs in between the leaves, and like most other Indigofera species, flowering occurs in winter, from April to October. A pod clothed in white, small hairs, becomes visible from January until September and breaks open to release the seeds. The plant has a moderate growth and has a life-span of more than a year.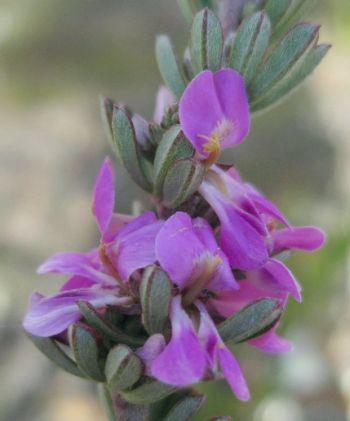 Conservation Status
Status
Distribution and habitat
Distribution description
Indigofera flabellata is endemic to South Africa, and grows in the Fynbos Biome, an open region with characteristic mountainous land, extreme diversity of shrubs and winter rainfall. It occurs in mountain and lowland fynbos, at 100–1 330 m altitude, from the Klein Swartberg and Langeberg in the Western Cape, to the Tsitsikamma Mountains in the Eastern Cape.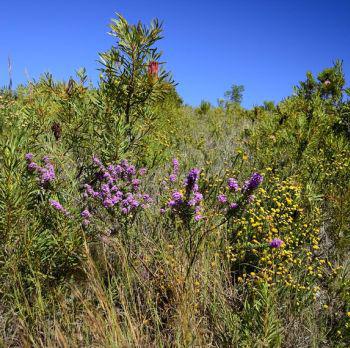 Derivation of name and historical aspects
History
The name Indigofera is derived from the blue indigo pigment extracted from Indigofera tinctoria plants, which originate in India. It is derived from the Latin indicus or Greek indikos, referring to India, and fero Latin meaning 'I bear'. The specific epithet flabellata means 'fan like' from the Latin flabellum, a 'small hand fan', probably referring to the 3-, 5- or 7-foliolate leaves.
Indigofera flabellata belongs to the section Hispidae of the genus Indigofera. The genus Indigofera has a wide distribution in both the tropical and subtropical regions of the world, with over 750 species.
Ecology
Ecology
Indigofera flabellata is pollinated by insects and its leaves serve as food for the larvae moth of many species of Lepidoptera. During maturity, the plant pops out its pods and the seeds are thus dispersed from the plant.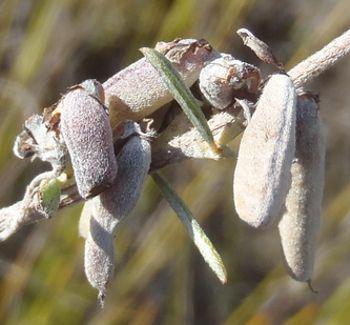 Uses
Use
The use of the indigo blue pigments to make paints dates back to the 1st century, and its trading was mentioned in the 12th century from the European accountant merchant book. During the Middle Ages it was incorporated into the paint-making industry. Clothing dyed with indigo dye, signified wealth in West African countries, and was also regarded as a high value commodity often referred as blue gold by the colonial North Americans. In the central and southern America, Indigofera suffruticosa was the plant used for the extraction of the dye used in clothing industry, whereas Indigofera tinctoria was highly used in Asia and India for the same purpose.
Apart from the extraction of dye, Indigofera species are also used for food (I. cordifolia), fodder (I. hirsuta), and as cover crops and green manures (I. spicata).
This species is cultivated for ornamental purposes because of its beautiful rose-purple flowers.
Growing Indigofera flabellata
Grow
Prepare a garden bed with free-draining soil in full sun, add generous amounts of compost and plant Indigofera flabellata along with companion plants such as Agapanthus praecox, Protea repens, Erica discolor, Metalasia aurea, Potentilla fruticosa and Perovskia atriplicifolia. Water moderately. In addition, cultivation of the plant is effective in the temperature range of 7–25ºC.
Indigofera flabellata like many other Indigofera species, is propagated from seeds or semi-ripe cuttings. Sow the seeds in late summer to autumn, place in a warm spot and keep moist. Seedlings of Indigofera produce a long, thin stalk with 2 opposite leaves, which are an indication of successful germination. For propagation using semi-ripe cuttings, treat the cuttings with a suitable rooting hormone and place in a closed propagator with bottom heat.
References
De Kort, I. & Thijsse, G.1984. A revision of the genus Indigofera (Leguminosae–Papilioniodeae) in South East Asia. Blumea 30: 89–151
Feller, Robert L. 1986. Artists' pigments: a handbook on their history and characteristics, Vol. 1. Cambridge University Press, Cambridge.
Germishuizen, G. & Meyer, N.L. (eds) 2003. Plants of southern Africa: an annotated checklist. Strelitzia 14. National Botanical Institute, Pretoria.
Goldblatt, P. & Manning, J. 2000. Cape Plants. A conspectus of the Cape flora of South Africa. Strelitzia 9. National Botanical Institute, Pretoria & Missouri Botanical Garden, Missouri.
History of indigo & indigo dyeing. Wild colours and natural dyes. http://wildcolours.co.uk/, Retrieved 09 September 2016.
How to grow Indigofera. www.telegraph.co.uk/gardening/howtogrow/3349355/How-to-grow-Indigofera.html. Retrieved 11/09/2016.
iSpot southern Africa http://www.ispotnature.org/species-dictionaries/sanbi/Indigofera%20flabellata?nav=search Accessed 27 Sep 16
Jackson, W.P.U. 1990. Origins and meanings of names of South African plant genera. University of Cape Town.
Dictionary of Botanical Epithets. Accessed 2016/09/27 http://www.winternet.com/~chuckg/dictionary.html
Schrire, B., Andrews, S. & Pharoah, M. 2011. Leguminosae. Indigofera howelli. Curtis's Botanical Magazine, vol. 28 (2): 73–91.
WIKIPEDIA. https://en.wikipedia.org/wiki/Eremophila_flabellata. Retrieved 12 September 2016.
Credits
Lesiba Papo & Tandiwe Nkonki
National Herbarium, Pretoria
October 2016
Images courtesy of: Adriaan Grobler, Nicola van Berkel and Sally Adam, from their observations posted on iSpot
 
Plant Attributes:
Plant Type: Shrub
SA Distribution: Eastern Cape, Western Cape
Soil type: Sandy, Loam
Flowering season: Spring
PH: Acid, Neutral
Flower colour: Purple
Aspect: Full Sun
Gardening skill: Average
Special Features:
Attracts butterflies
Horticultural zones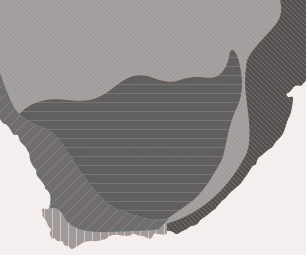 Zone 1 Coastal summer rainfall, frost free
Zone 2 Coastal winter rainfall, frost free
Google QR Code Generator