Jasminum multipartitum Hochst.
Family: Oleaceae
Common names: starry wild jasmine (Eng.); sterretjies-jasmyn (Afr.); imfohlafohlane (Zulu)
Introduction
This is a very rewarding plant with sweetly scented, white, waxy flowers displayed against glossy, dark green foliage. Consider it a 'must-have' in every garden.
Description
Description
This is a large, scrambling, mostly evergreen plant that makes a fine show in the garden. If encouraged, it will climb up to 3 m, although not very strongly, and is best used as a shrub of up to 1.5 m high. It is medium- to fast-growing.
Bright green, rather shiny leaves form an attractive background to the star-shaped, fragrant flowers. Closed flower buds are pink- or red-tinted. The corolla lobes of the large, single flowers are pure white when open, and the corolla tubes are coloured pink/maroon. The relatively large (40 mm across) flowers are borne in profusion from early spring to summer, August to January. They have a delicate perfume during the day that becomes markedly stronger in the evening and at night. The fruit consists of twin berries, although sometimes only one develops. They are shiny green until fully grown and then turn to a shiny, bluish-black colour. There is usually one quite large seed in each berry, and the dark, plum-coloured flesh is very juicy.
Conservation Status
Status
According to the website http://redlist.sanbi.org checked on 30 November 2015 Jasminum multipartitum the conservations status of this plant is Least Concer (LC). 
Distribution and habitat
Distribution description
This species has a wide distribution in South Africa, occurring from Eastern Cape, throughout the warmer, drier parts of KwaZulu-Natal, Swaziland and in the bushveld areas of the northern provinces, in northern Mpumalanga and Gauteng. It may be found growing naturally on rocky slopes, in woodland and in bushy scrub.
Derivation of name and historical aspects
History
Jasminum is the Latinised form of the Persian name, yasmin. Multipartitum is from the Latin meaning 'with many parts or compartments'.
Oleaceae, the olive or jasmine family, is represented by about 20 genera and about 448 species of trees, shrubs and climbers in the tropical and temperate regions of the world.
World-wide, the genus Jasminum has 200 species of trailing, climbing or erect shrubs occurring mainly in eastern and southern Asia, Malaysia, Australia, Africa and southern Europe, with both evergreen and deciduous species, some preferring full sun, others shade. Flower colour ranges from yellow or white to pink. Not all jasmines are scented, though their scent is their biggest attraction and the reason why they are such a popular group of plants.
Jasmines are difficult to distinguish from each other because the flowers are so very similar, but the upper surface of the flower is always white in the South African species. There are 10 jasmines indigenous to South Africa, many of which rival the exotic species for showiness and ease of cultivation, but most of our native species are neglected horticulturally. Others worthy of mention are Jasminum angulare, J. glaucum, J. breviflorum and J. streptopus.
Ecology
Ecology
The flowers attract insects to the garden, and therefore insectivorous birds follow. Fruits are eaten by birds, and by people in times of famine. Plants are browsed by game. Larvae of the Cambridge Vagrant Butterfly, the Variable Prince Moth, Oleander Hawk Moth, Death's Head Hawk Moth and King Monkey Moth feed on Jasminum species. Hawk moths pollinate the flowers.
Uses
Use
Used traditionally as a love charm and to make a herbal tea, fragrance baths and pot-pourri, the genus is important for its horticultural value as lovely well-known ornamentals and popular garden plants. Sprigs of this jasmine are delightful in flower arrangements as the buds will still open after they are picked and their scent pervades the house.The well-known perfume associated with jasmine is extracted from a species native to Iran, Jasminum officinale.
Growing Jasminum multipartitum
Grow
Delightful as a shrub, or as a climber trained onto a trellis or fence, or even shaped into a hedge or screen, this species of jasmine is also an extremely successful container plant, and is attractive even without flowers.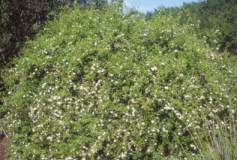 Although it will tolerate full sun, Jasminum multipartitum prefers a partially shaded position - a well-drained, shaded corner of the garden is ideal. It succeeds in a variety of soils, but likes plenty of well-rotted organic material to be added regularly. Excessive water can sometimes cause the plants to die off. Pruning to shape or to curb excessive growth is best done after flowering.
The plant is able to withstand some frost, but in colder areas it will need a protected corner. Generally it does best in regions that have milder winters. Once established, it is fairly drought-tolerant, although it will require some additional watering during extended dry spells.
It is easy to propagate from semi-hardwood cuttings made in spring and summer when plants are actively growing. Cuttings do best placed under mist with bottom heat, and rooting is improved if hormones are used. Propagation by layering runners/suckers from the plant is also successful, as is sowing seed.
References
Botha, C. & Botha, J. 2000. Bring Nature back to your garden. Wildlife & Environment Society of SA, Cape Town.
Fabian, A. & Germishuizen, G. 1997. Wild flowers of northern South Africa. Fernwood Press, Vlaeberg, Cape Town.
Jeppe, B. 1975. Natal wild flowers. Purnell, Cape Town.
Joffe, P. 2001. Creative gardening with indigenous plant. Briza Publications, Pretoria.
Pooley, E. 1998. A field guide to wild flowers of KwaZulu-Natal and the eastern region. Natal Publications Trust, Durban.
Saunders, R. 1990. South African jasmines for the garden. Veld & Flora 76: 90-91.
Van der Spuy, U. 1976. Gardening with climbers. Protea Press, Stellenbosch.
Credits
Cherise Viljoen
Kirstenbosch
February 2004
Plant Attributes:
Plant Type: Climber, Scrambler, Shrub
SA Distribution: Eastern Cape, Gauteng, KwaZulu-Natal, Limpopo, Mpumalanga
Soil type: Sandy, Clay, Loam
Flowering season: Spring, Early Summer, Late Summer
PH: Neutral
Flower colour: White, Pink
Aspect: Shade, Morning Sun (Semi Shade), Afternoon Sun (Semi Shade)
Gardening skill: Easy
Special Features:
Attracts birds
Attracts butterflies
Drought resistant
Fragrant
Good potplant
Edible plant
Useful plant
Feeds honeybees
Horticultural zones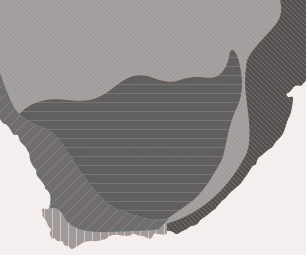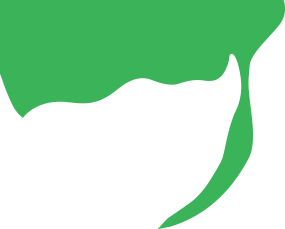 Zone 1 Coastal summer rainfall, frost free
Zone 2 Coastal winter rainfall, frost free
Zone 3 Winter rainfall Karoo, light frost
Zone 5 Bushveld summer rainfall, Light frost
Google QR Code Generator