Kniphofia leucocephala Baijnaith
Family: Asphodelaceae
Common names:
Introduction
This delicate white wetland poker is so rare that it is now known from only one locality in KwaZulu-Natal, and does not even have a common name. Unless drastic conservation measures are taken immediately, this species could become extinct.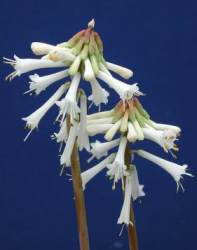 Description
Description
Plants of this species are relatively small, growing to about half a metre. Tufts of green strap-shaped leaves, which are 'V' shaped in cross section, arise at the base of the plant. The thick roots are yellow. The flower stalks are about 50 cm in height and bear pinkish/greenish buds which open from the base of the inflorescence into white tubular flowers with conspicuous yellow anthers. Flowering takes place from September to December, but occasional flowers appear throughout the year.

This plant is critically endangered and is regarded as 'high priority' for conservation by KwaZulu-Natal conservation agencies.
Conservation Status
Status
Distribution and habitat
Distribution description
Known only from vleis or wetlands in low-lying coastal grassland in the Richards Bay area of KwaZulu-Natal. This poker prefers damp areas.
Derivation of name and historical aspects
History
The genus Kniphofia is named after the 18th century German professor, J.H. Kniphof, and the specific name "leucocephala" means "white head", referring to the white inflorescence. Kniphofia leucocephala was first collected in 1970, and described in 1992 by Prof. Baijnaith of the University of Durban-Westville.  The red hot pokers, or kniphofias, are a large genus of about 70 mostly African species, many of which are well known garden plants, both here and overseas.
Ecology
Ecology
Afforestation has destroyed or altered many of the possible suitable habitats of this species, with less than 2% of the coastal grasslands now remaining between Richards Bay and St Lucia. As a result grazing areas have now virtually been restricted to the wetlands, resulting in overgrazing and trampling of these habitats. The plants are adapted to the frequent grassland fires because of their moist habitat and thick fleshy roots. The faint scent and white colour of the flowers indicate that evening flying insects such as moths could be the pollinators. However, flies and bees have been seen collecting pollen.
Uses
Use
This little known plant does not appear to have any traditional uses.
Growing Kniphofia leucocephala
Grow
Although this species is so rare, a few plants and some seed collected by KZN Conservation to establish ex-situ (out of the wild) populations have allowed some observations on propagation. The small dark flat seeds germinate readily in fine pine bark with a light covering of sieved medium. The seeds must be kept moist and warm (about 25° C), and once the seedlings are about 4 cm tall they should be transplanted into bags. Adult plants can successfully be divided.
About 200 plants are now available for relocation into the wild when suitable localities have been found.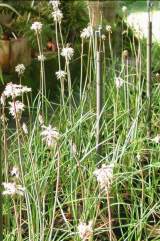 The most important pests of this poker are slugs and snails, which can be controlled easily by snailbait, and Australian mealybug which needs to be controlled with mineral-oil based pesticide.
While at present no plants are available for garden cultivation, a very close relative Kniphofia pauciflora, which is now believed to be extinct in the wild, has been successfully propagated and is now widely available to gardeners. If this happens in the case of K. leucocephala, plants would make a delicate addition to a small wetland mixed with low-growing sedges such as Cyperus prolifer and wild arums (Zantedeschia sp.).
References
BAIJNAITH H. 1992. Kniphofia leucocephala (Asphodelaceae) a new white-flowered red-hot poker from South Africa. South African Journal of Botany 58,6:482-285
MENNE W.1992. Future of new Kniphofia in jeopardy. PlantLife 7:1
SCOTT-SHAW CR. 1999. Rare and threatened plants of KwaZulu-Natal and neighbouring regions. KZN Nature Conservation Service. PMB.
Credits
Isabel Johnson
KwaZulu-Natal National Botanical Garden
August 2003
Plant Attributes:
Plant Type: Bulb
SA Distribution: KwaZulu-Natal
Soil type: Loam
Flowering season: Spring, Early Summer
PH: Acid, Neutral
Flower colour: White
Aspect: Full Sun
Gardening skill: Average
Special Features:
Good potplant
Wet sites
Horticultural zones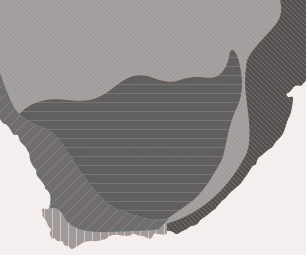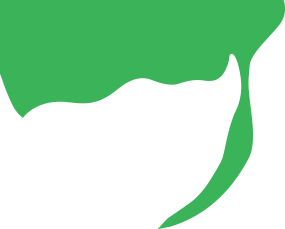 Zone 1 Coastal summer rainfall, frost free
Zone 2 Coastal winter rainfall, frost free
Zone 3 Winter rainfall Karoo, light frost
Zone 5 Bushveld summer rainfall, Light frost
Google QR Code Generator