Lasiosiphon kraussianus (Meisn.) Meisn. (= Gnidia kraussiana Meisn.)
Family: Thymelaeaceae
Common names: yellow heads (English); harige gifbossie (Afr.); isidikili, imfuzane, umsilawengwe (isiZulu); umarhedeni (isiXhosa)
Introduction
Lasiosiphon kraussianus is a useful medicinal plant, but it can be very poisonous to humans. It can also be very poisonous to foraging animals.
Description
Description
Lasiosiphon kraussianus is a robust, small, grassland shrublet, up to 0.5 m in height. The stems are erect and hairy, arising from a perennial underground tuber. The small, alternate leaves are lanceolate with pointed tips, covered with silky hairs on both surfaces, with margins often fringed with hairs, 30 mm x 10 mm, and borne on short stalks. Flowers are yellow, tubular, sweetly scented, covered with silky hairs, and borne in dense leafless terminal flowerheads of 18-45 flowers. Lasiosiphon kraussianus flowers throughout the year. It can be confused with L. burchellii, which is a woody shrub with leaves congested towards the ends of branches, and also with L. polycephalus, which has numerous, erect leafless branches, and with few-flowered, hairy heads, each with a few large, papery bracts below the flowers.
Conservation Status
Status
According to Raimondo et al. (2009), Lasiosiphon kraussianus is Red Listed as Least Concern (LC), as evaluated against the five IUCN criteria.
Distribution and habitat
Distribution description
Lasiosiphon kraussianus is widely distributed in Africa. In South Africa, it occurs naturally in grassland areas in the eastern and northern parts of the country. It is very prominent in recently burnt grassland. It can often be confused with the closely related species such as L. polycephalus, which mainly occurs in Limpopo Province, and L. burchellii, which occurs in most parts of the country except the central interior.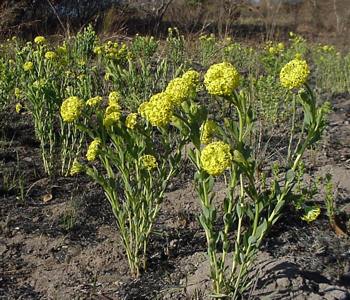 Derivation of name and historical aspects
History
The generic name  Lasiosiphon is derived from the Greek lasios, meaning 'shaggy' and siphon, meaning 'tube', referring to the flowers. The specific name kraussiana honours of Dr C.F.F. von Krauss (1812–1890), German biologist, professor at Stuttgart and one of the earliest explorers to travel and collect many plants in South Africa.
Lasiosiphon kraussianus was previously known as Gnidia kraussiana. Recent molecular studies showed that the former broad concept of the genus Gnidia contained four distinct lineages, one corresponding largely to the previously recognised genus Lasiosiphon, which was re-instated.
Ecology
Ecology
Little is known about the ecology of this species.
Uses
Use
Some species of Lasiosiphon and Gnidia contain high levels of toxic diterpene esters and coumarins. However, their roots are used medicinally for various types of ailments, such as constipation, boils, burns, snakebites, coughs, insanity and poor appetite. The roots of Lasiosiphon polycephalus are used for several ailments in Botswana. The leaves of Lasiosiphon capitatus and Gnidia gymnostachya are ground to a snuff, smoked or used as a poultice to treat stomach-ache, earache or toothache.
In some parts of Africa, the crushed rhizome of Lasiosiphon kraussianus, mixed with Strophanthus hispidus, is used as an effective arrow poison. In Malawi, Zimbabwe, and further north, the plant is used as a fish poison. In South Africa, although the plant is well known for its extreme toxicity, its decoctions are used to ease trauma in childbirth. The root of umarhedeni (as the plant is known in isiXhosa) is also very effective for the treatment of sexually transmitted infections, known as ukubhajwa. The correct procedure for preparation of this medicine must be strictly adhered to: the boiling decoction of the root must be cooled and reheated ten times before the medicine is ready for use. A cup of the medicine must be filled to the level of the first joint of the index finger (an overdose could be fatal) and is administered as an enema.
In livestock, poisoning caused by species of Lasiosiphon and Gnidia results in severe diarrhoea, weakness, fever and a rapidly weakening pulse or even death, if large quantities are ingested. In humans, powdered material of some species of Lasiosiphon and Gnidia causes irritation of the nose and throat, followed by coughing and sneezing, and eventually headache and nausea.
Growing Lasiosiphon kraussianus
Grow
There are no records of Lasiosiphon kraussianus ever having been cultivated in gardens.
References
Beaumont, A.J. et al. 2009. Gnidia (Thymelaeaceae) is not monophyletic: taxonomic implications for Thymelaeoideae and a partial new generic taxonomy for Gnidia. Botanical Journal of the Linnean Society 160: 402–417.
Fabian, A. & Germishuizen, G. 1997. Wild flowers of northern South Africa. Fernwood Press, Vlaeberg.
Germishuizen, G. & Clarke, C. 2003. Illustrated guide to the wildflowers of northern South Africa. Briza Publications, Pretoria.
Jackson, W.P.U. 1990. Origins and meanings of names of South African plant genera. University of Cape Town.
Van Wyk, B. & Malan, S. 1997. Field guide to the wild flowers of the Highveld. Struik Publishers, Cape Town.
Van Wyk, B.-E. & Gericke, N. 2000. People's plants, a guide to useful plants of southern Africa. Briza Publications, Pretoria.
Van Wyk, B.-E., Van Heerden, F. & Van Oudtshoorn B. 2002. Poisonous plants of South Africa. Briza Publications, Pretoria.
Van Wyk, B.-E., Van Oudtshoorn, B. & Gericke, N. 2009. Medicinal plants of South Africa, edn 2. Briza Publications, Pretoria.
Zukulu, S., Dold, T., Abbott, T. & Raimondo, D. 2012. Medicinal and charm plants of Pondoland. South African National Biodiversity Institute, Pretoria.
Credits
M.S. Mothogoane
National Herbarium, Pretoria
December 2013
Updated January 2022
 
Plant Attributes:
Plant Type: Perennial, Shrub
SA Distribution: KwaZulu-Natal, Limpopo, Mpumalanga
Soil type:
Flowering season: Sporadic/All year
PH:
Flower colour: Yellow
Aspect: Full Sun
Gardening skill: Challenging
Special Features:
Fragrant
Poisonous
Medical plant
Horticultural zones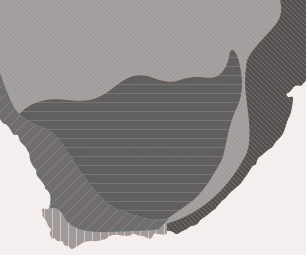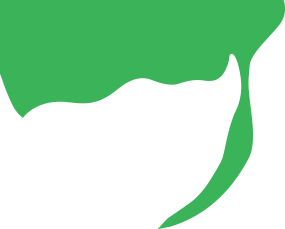 Zone 1 Coastal summer rainfall, frost free
Zone 4 Summer rainfall Karoo and Highveld, Frost in winter
Zone 5 Bushveld summer rainfall, Light frost
Google QR Code Generator