Ledebouria apertiflora (Baker) Jessop
Family: Hyacinthaceae
Common names: desert African hyacinth
Introduction
A medium-sized bulbous plant normally associated with arid areas. This species is widely distributed over a vast area of South Africa, most common in the arid central and northern parts of the Northern Cape, North West and Limpopo Provinces.
Description
Description
Deciduous bulbous plant, mostly solitary or few bulbs occurring together, up to 100 mm high. Bulbs are 50 × 40 mm, covered with densely clustered, purplish brown, persistent, dead bulb scales. The leaves are narrow, somewhat succulent and often marked with darker spots, although unspotted plants are not uncommon. The leaves, about 7–10 per bulb, are usually recurved and channelled towards the base.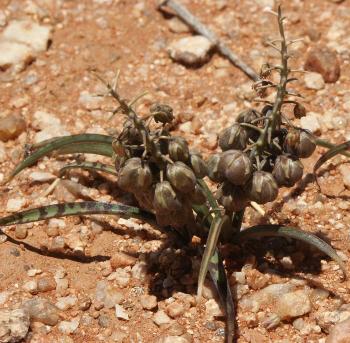 Several (3–5) unbranched inflorescences are produced in early to mid-summer (October to December). The inflorescences are usually erect to begin with, but may become more floppy as they mature, resulting in them often hanging sideways out of the leaf rosette. The usually greenish purple to greenish pink flowers are arranged in a bottlebrush-like fashion towards the terminal end of the peduncle (main flower spike). Individual florets (small flowers) are attached to the peduncle by a slender green pedicel (flower stalk). Individual flowers display conspicuous maroon to pink anthers once open, with the lowest florets opening first.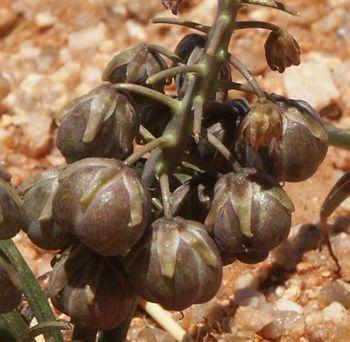 Following the flowers, green seed capsules develop, which are conspicuously large for the genus, later releasing roundish, dark brown, glossy seeds, which are also exceptionally large for the genus.
Conservation Status
Status
Ledebouria apertiflora is listed as Least Concern (LC) in the Red List of South African plants. The species is distributed over a large area across South Africa and is reasonably common. It is not regarded as being faced with any major threats in its natural habitat, with the exception of habitat loss and degradation.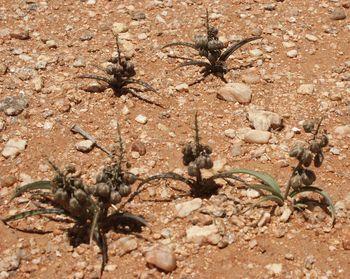 Distribution and habitat
Distribution description
The desert African hyacinth is mostly found in arid vegetation types, where the vegetation tends to be sparse and comprised mostly of grasses and small shrubs, with sparse tree cover. It occurs in the Northern and Eastern Cape, North West, Free State, Mpumalanga and Limpopo Provinces. The species is usually found out in the open where it prefers gravelly soils, but can also be found closer to shrubs and under small bushes.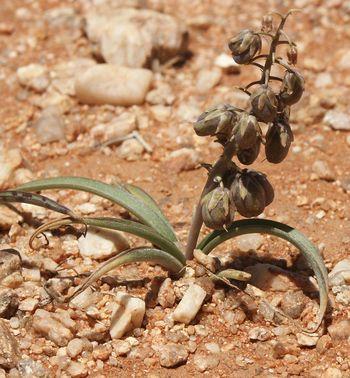 Derivation of name and historical aspects
History
This species was first named in 1868 by Baker, who originally placed it in the genus Drimia, however, he later realized that it was not a Drimia and moved it to the genus Scilla as S. lorata. It remained in the Scilla until 1970, when J.P. Jessop moved it to the genus Ledebouria, re-instating the original name L. apertiflora.
The genus Ledebouria is named in honour of the German-Estonian botanist, Professor Carl Friedrich von Ledebour (1785–1851). The genus is distributed across Africa, India and Madagascar, with the centre of species diversity in the eastern parts of southern Africa. South Africa has 42 species of Ledebouria. The species name apertiflora is derived from 2 words apert (Latin) meaning 'open', and flora (Latin) meaning 'flower'; thus meaning 'open flower'. It is not known exactly what Baker meant with this name, however, since he initially applied the name to what he thought at the time was a plant in the genus Drimia, it may have drawn its significance from that.
This species is likely to be confused with several other similar looking species of Ledebouria, such as:
L. ensifolia, which differs in having fusiform roots and cylindrical bulbs; also floral differences;
L. revoluta, which differs in having threads in the leaf, when torn;
L. macowanii, which differs in having less succulent leaves with a conspicuous dull luster;
L. luteola, which differs in having copious threads in the leaves, when torn.
Ecology
Ecology
The open nature of the flowers indicates that any visiting insect will probably effect pollination. The large fruits are as a result of the large seeds which it produces, most likely as an adaptation to the arid conditions it grows under. The seeds being larger, may have an advantage in terms of germination, since the larger seed may be able to store more reserves for the seedling, enabling it to survive the harsh desert-like conditions.
Uses
Use
The genus is reported as being poisonous, although it is also reported that Bushmen eat the bulbs of this species, as well as L. revoluta. Ledebouria as a whole has been used medicinally in Africa for various purposes, including pregnancy, diarrhoea, influenza, backache, skin irritations, wound treatment, as well as lumbago.
Growing Ledebouria apertiflora
Grow
Ledebouria apertiflora is not difficult to maintain in cultivation, although it does require hot conditions and a well-drained sandy soil, to thrive. It is best maintained in containers which are kept out in the full in a warm position. The preferred soil type is a gravelly sandy loam, to which well-rotted compost and sifted kraal manure should be added. This species does not regularly produce offset bulblets from the mother bulb, as such the best method of propagation is from seed. Seed should be sown as fresh as possible in a mixture similar to that mentioned above, but sifted and levelled in pots or trays. The seed should be sown over the surface and covered approximately 5 mm with the same mixture. Germination normally takes 2 to 3 weeks and seedlings can be pricked out when they are large enough to handle, but are better left in the natal container for the first year. Seedlings may attain flowering size in 2–3 years.
References
Hankey, A. 2011-07. Ledebouria Roth (Hyacinthaceae). PlantZAfrica. Internet 5 pp. http://pza.sanbi.org/ledebouria-genus
Venter, S. 1993. A revision of the genus Ledebouria in South Africa. M.Sc. Thesis. University of Natal, Pietermaritzburg.
Venter, S. 2008. Synopsis of the genus Ledebouria Roth (Hyacinthaceae) in South Africa. Herbertia 62
Von Staden, L. 2016. Ledebouria papillata S.Venter. National Assessment: Red List of South African plants version 2017.1. Accessed on 2017/04/14.
Credits
Andrew Hankey
Walter Sisulu National Botanical Garden
October 2018
 
Plant Attributes:
Plant Type: Bulb
SA Distribution: Eastern Cape, Free State, Limpopo, Mpumalanga, North West, Northern Cape
Soil type: Sandy, Loam
Flowering season: Early Summer
PH: Acid, Neutral
Flower colour: Green, Purple, Pink
Aspect: Full Sun
Gardening skill: Easy
Special Features:
Attracts butterflies
Drought resistant
Good potplant
Feeds honeybees
Horticultural zones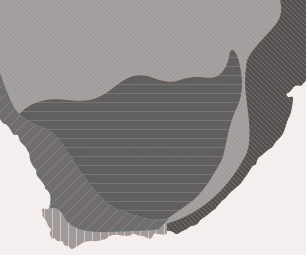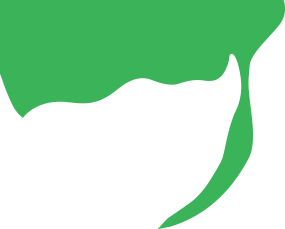 Zone 3 Winter rainfall Karoo, light frost
Zone 4 Summer rainfall Karoo and Highveld, Frost in winter
Zone 5 Bushveld summer rainfall, Light frost
Google QR Code Generator