Ledebouria confusa S.Venter
Family: Hyacinthaceae
Common names: grey-leaved African hyacinth
Introduction
A medium sized bulbous plant, which occurs across the Highveld areas of the North West, Limpopo, Gauteng and Mpumalanga Provinces of South Africa. This attractive grey-leaved species makes a handsome pot plant or an interesting addition to a succulent rockery.
Description
Description
Deciduous bulbous plant, solitary or usually in small groups of 5-7 bulbs occurring together. The bulbs, 80 × 50 mm, are partly exposed above ground and covered by persistent dark purplish-brown outer sheaths, which bear conspicuous horizontal ridges towards the apices and form densely packed clusters just above ground level.
The inner bulb scales are white with pinkish speckles towards the apex.
The several (3-7) erect broad triangular leaves are smooth and grey-green in colour with no spots or markings with the exception of the under surface towards the base where there may be several horizontal purple lines and speckles. The leaf margins are usually reflexed towards the base. One to three unbranched inflorescences are produced in spring to early summer (September to November in South Africa) which hang sideways out of the leaf cluster. The small green and white to pinkish florets (small flowers) are clustered towards the tip in a bottle-brush like fashion. Each individual floret is attached to the peduncle (main flower stalk) by a slender white pedicel. Following the flowers, small green capsules develop, which split open to reveal dark brown to blackish shiny wrinkled seeds that fall to the ground.
Conservation Status
Status
Ledebouria confusa is listed as Least Concern (LC) in the in the Red List of South African plants. This species is not considered to be facing any significant threats in its natural range, the rocky habitat preferred by this species is normally unsuitable for cultivation.
Distribution and habitat
Distribution description
The grey-leaved African hyacinth is distributed over a large area of the Highveld in the four northern provinces of South Africa. This species prefers quartzite rocky outcrops where it is usually found growing with its roots wedged tightly in crevices between rocks. It occurs in grassland, although the grasses are usually very sparse on the rocky outcrops where the species is found.
Derivation of name and historical aspects
History
The earliest record of Ledebouria confusa was collected by Dr A.O.D. Mogg (1886- 1979) from the north east of Pretoria. Dr Mogg was a botanical research officer, lecturer and a botanist in the division of Plant Industry at the University of Pretoria. His specimen, as well as some others, were not recognized as a separate species by J.P. Jessop who revised the genus in 1974. It was only after 1993 that the species was first recognized by Dr S. Venter, when he revised the genus. However the name was only formally published by him in 2008.
The genus Ledebouria is named in honour of the German-Estonian botanist Professor Carl Friedrich von Ledebour (1785–1851). The genus is distributed across Africa, India and Madagascar, with the centre of species diversity in the eastern parts of southern Africa. South Africa has 42 species of Ledebouria. The species name confusa is derived from the Latin word confusa meaning 'confused', in reference to the species being confused with another species; Venter applied this name due to the apparent confusion by previous scientists who had overlooked L. confusa as a form of L. revoluta (S. Venter pers. comm. 1997).
This species is not likely to be confused with any other Ledebouria due to its large persistent above ground bulbs, and bulb scales forming a dense cluster at ground level, combined with the broad grey-green and mostly erect leaves.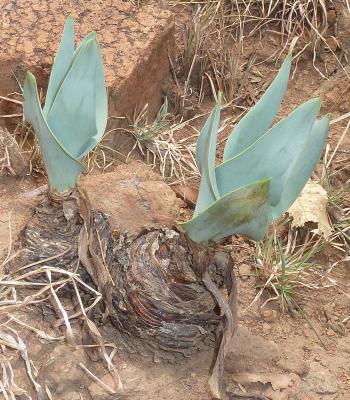 Ecology
Ecology
The flowers are open and likely to be pollinated by any visiting insects, several insects have been observed visiting the flowers in cultivation, most notably honey bees, solitary bees, and certain wasps. Fires in their grassland habitats are frequent and this species can withstand fire by keeping its bulbs protected in densely packed clusters of dead bulb scales which resist burning. The grey-green colour of the leaves may be an adaptation to reflect strong sunlight and heat, as this species grows in rocky environments which get very hot due to the light and heat reflected off the nearby rocks. This adaptation may further assist in reducing water loss through the leaves.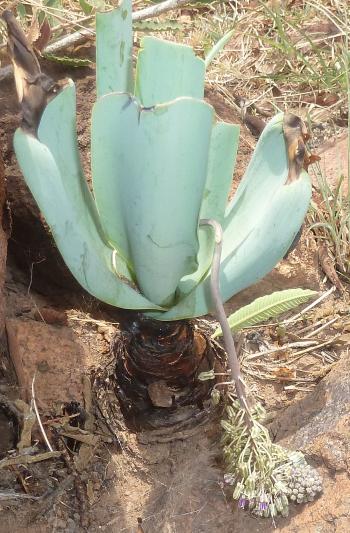 Uses
Use
No specific references exist in the literature to this species being used by people. The genus Ledebouria as a whole, has been used medicinally in Africa for various purposes, including pregnancy, diarrhoea, influenza, backache, skin irritations, wound treatment, as well as lumbago. The genus is also reported as being poisonous, although it is also reported that Bushmen eat the bulbs of certain other species (L. apertiflora and L. revoluta).
Growing Ledebouria confusa
Grow
Ledebouria confusa is a relatively easy subject for cultivation and can make a handsome pot subject or an interesting and curious addition to a succulent rockery. It can also be used to good effect as a companion plant to other succulent plants such as aloes. The species requires full sun and a warm to hot position, it prefers a 2 parts well-drained sandy loam soil mixed with one part compost; adding sifted kraal manure is beneficial. Watering in summer is best done in the form of infrequent heavy watering, during the dry winter dormant season it is best to allow the plants to dry out completely. This species can tolerate severe frost in winter provided it is kept dry. Since this species seldom produces any basal offsets, it is best to propagate them by seed.
Seed should be sown as soon as possible after harvesting, as they quickly loose viability with age. Sow the seed evenly on a firmly tamped surface in a pot or seed tray using a mixture of sandy loam and well decomposed and sifted compost, and cover by about 2 mm of the same sifted mixture or coarse sand. The seed trays should be kept damp for the first few weeks until most of the seeds have germinated, after which watering should be gradually reduced to reduce the incidence of fungal infection. Seedlings can be planted out into individual containers after one year of growth. Seedlings can attain adult sized flowering bulbs within three to four years under cultivation.
References
Craib, C. 2003. Rare and Little Known Ledebourias: Plant in their Natural Habitats and Cultivation. Penrock Seeds and Plants Newsletter. JULY/AUGUST 2003.
Hahn, N. & von Staden, L. 2016. Ledebouria confusa S.Venter. National Assessment: Red List of South African Plants version 2017.1. Accessed on 2017/04/15
Hankey, A. 2011-07. Ledebouria Roth (Hyacinthaceae). PlantZAfrica. Internet 5 pp. http://pza.sanbi.org/ledebouria-genus
S2A3 Biographical Database of Southern African Science. Mogg, Dr Albert Oliver Dean. http://www.s2a3.org.za/bio/Biograph_final.php?serial=1938 Accessed on 2017/04/15
Venter, S. 2008. Synopsis of the genus Ledebouria Roth (Hyacinthaceae) in South Africa. Herbertia 62
Credits
Andrew Hankey
Walter Sisulu Natonal Botanical Garden
October 2017
Plant Attributes:
Plant Type: Bulb
SA Distribution: Gauteng, Limpopo, Mpumalanga, North West
Soil type: Sandy, Loam
Flowering season: Spring, Early Summer
PH: Acid
Flower colour: Green, White, Pink
Aspect: Full Sun
Gardening skill: Easy
Special Features:
Attracts butterflies
Drought resistant
Good potplant
Feeds honeybees
Horticultural zones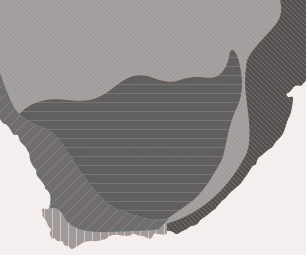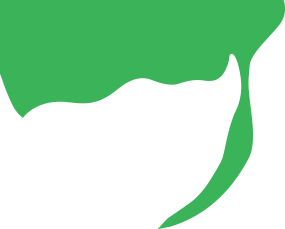 Zone 3 Winter rainfall Karoo, light frost
Zone 4 Summer rainfall Karoo and Highveld, Frost in winter
Zone 5 Bushveld summer rainfall, Light frost
Google QR Code Generator