Ledebouria viscosa Jessop
Family: Hyacinthaceae
Common names: sticky-leaf African hyacinth
Introduction
This curious and enigmatic species of Ledebouria is highly unusual in the genus because of its viscous leaves which become sticky when wet, causing sand grains to adhere to the surface of the leaf, thus giving the leaf a sandy look and feel. This species is restricted to a narrow range in the western Limpopo Province, mainly near the town of Thabazimbi, South Africa.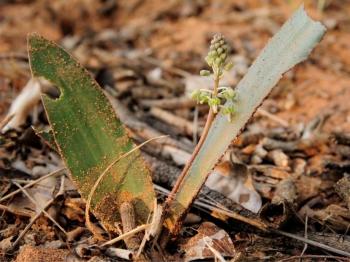 Description
Description
Solitary to very sparsely gregarious, deciduous, bulbous plant, with relatively small bulbs for the size of the plant, however, this species typically presents a well-developed basal stem, a character not seen often in the genus and never to the proportions seen in this species.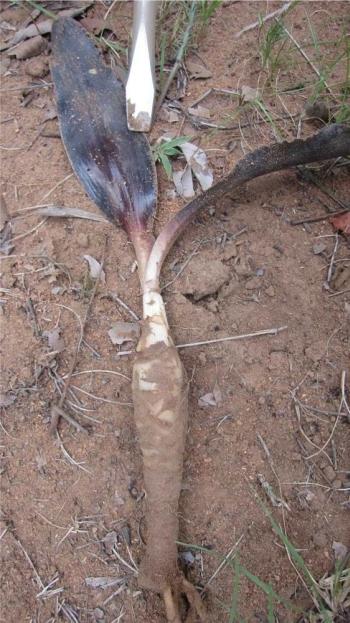 The 1 or 2, occasionally more, oblanceolate, somewhat thickly textured, succulent leaves, are dark olive green above and usually red to greenish red below. The leaves can reach up to 150 mm long and about 30 mm at the widest point, with a conspicuously crinkled margin, which tends to be somewhat thickened.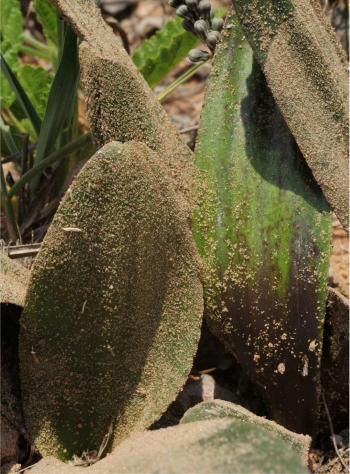 A unique character of the leaves, is the viscous leaf surface, which becomes sticky when wetted by rain early in the season, causing sand grains splashed up by rain drops to adhere to the leaf surface, giving the leaves a distinctively sandy appearance and texture.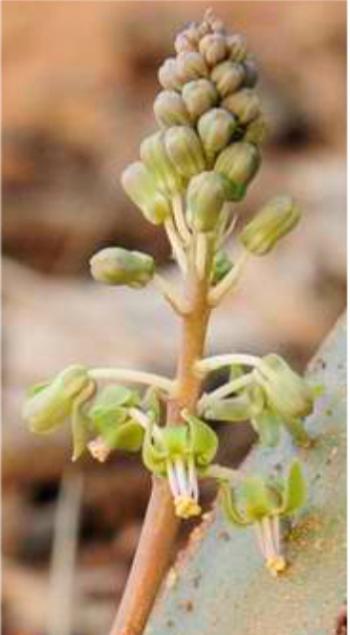 The slender purplish green and somewhat flaccid peduncle (main stalk), is borne in early summer (October to December) bearing sparsely arranged, small, mostly greenish flowers, each with strongly recurved tepals (petals), with protruding whitish to pale purple filaments (anther stalks). Each individual floret is attached to the peduncle by a slender, white pedicel. The flowers are soon followed by leathery, swollen, greenish seed capsules, which spilt to release the few, glossy, blackish brown and wrinkled seed. The seeds of this species are very large for the genus, about 7 mm long and 5 mm wide when fresh (Craib & Brown 1998).
Conservation Status
Status
Although restricted in its range, it occurs in a part of the country extensively used for game farming, which has a minimal impact on the species. Furthermore, it is protected inside the Marakele National Park. It is, therefore, not considered to be threatened in its natural habitat and assessed as Least Concern (LC).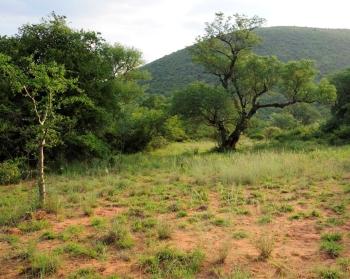 Distribution and habitat
Distribution description
The sticky-leaf African hyacinth is endemic to South Africa were it is distributed sparsely across the drier western parts of the Limpopo Province, from the Thabazimbi area, northwestwards to around Lephalale. It grows on sandy plains and in grassy clearings in open, sparse woodland.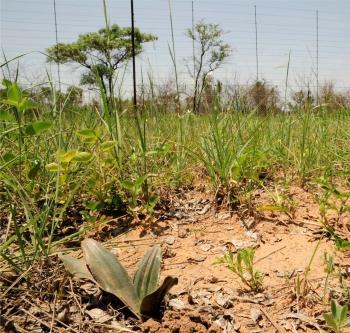 Derivation of name and historical aspects
History
The genus Ledebouria is named in honour of the German-Estonian botanist Professor Carl Friedrich von Ledebour (1785–1851). This species was first named by J.P. Jessop in 1970, during his taxonomic studies on the genus. The specific name viscosa originates form the Latin, viscosus which means 'viscous', or 'sticky', in reference to the sticky leaf surface.
South Africa has 42 species of Ledebouria; the genus is distributed across Africa, India and Madagascar, with the centre of species diversity in the eastern parts of southern Africa.
Ledebouria viscosa cannot be easily confused with any other species of Ledebouria in the region, because of the usually solitary, obovate, olive green leaves, usually with a sandy texture due to sand adhering to the leaf surfaces.
Ecology
Ecology
The dark, olive-green leaves and sandy leaf texture, make this species difficult to spot amongst the leaf litter and grasses in its natural habitat, thus these characters may serve as an effective camouflage from herbivores. The sandy texture of the leaves may also further discourage utilization of the leaves by herbivores. Porcupines are known to dig out and eat the bulbs of several Ledebouria species. The well-developed basal stem of the sticky-leaf African hyacinth may be an adaptation to survive this, as the plants are able to regenerate from the portion basal stem, which inevitably remains behind after such predation.
The flowers are open and cup-shaped with their pollen openly presented, which suggests that the flowers are opportunistically pollinated by most visiting insects. In the wild many different insects can be seen visiting the flowers, which are not recorded as being scented, most notably honey bees. The inflorescences are mostly erect to spreading becoming flaccid with age; this may have something to do with optimizing visibility of the flowers amongst the grass for the pollinators. The seed is small, black and roundish. S. Venter (1993) suggested that Ledebouria seeds may be distributed by water wash, which is likely after heavy thunderstorms, which are frequent across the areas where the species occurs.
Uses
Use
There are no specific references in the literature indicating that Ledebouria viscosa  has any uses for humans. The genus Ledebouria as a whole, has been used medicinally in Africa for various purposes, including pregnancy, diarrhoea, influenza, backache, skin irritations, wound treatment, as well as lumbago. The genus is also reported as being poisonous, although it is also reported that bushmen eat the bulbs of certain species (L. apertiflora and L. revoluta). However, these may have been cooked or prepared in some manner to destroy the toxins, which is not specifically documented.
Growing Ledebouria viscosa
Grow
Ledebouria viscosa is not easily cultivated in the garden and is difficult to maintain in containers away from its natural range. It is best cultivated in terracotta pots in full sun to well-lit, dappled shade, in a warm climate. The bulbs should be planted in a very sandy mineral soil with small amounts of sifted kraal (cattle) manure or well-aged compost added. Watering should be done sparingly and only during the summer growing season. The pots should be completely dried out during the dry winter dormant period. In their natural habitat, the species would receive its rainfall mostly in the form of heavy, late afternoon thundershowers, followed by warm temperatures. They prefer a warm growing season, but can withstand very cold temperatures in winter while the soil is completely dry and the plants are dormant, although temperatures would seldom drop below freezing point. During the dry winter dormancy period, the pots should be moved out of the rain and placed in a dry, cool area with good air movement. Watering can commence at the onset of warmer weather (August to September in South Africa).
Propagation from seed is the best method of producing new plants. Seed must be sown fresh in spring or summer in deep seed trays filled with the sifted potting mixture detailed above. The seed can be sown on a firmly tamped surface and lightly covered with the same mixture about 2 mm deep. The seed trays should be kept in a bright, warm position out of direct sunlight and kept damp for between 2 to 3 weeks, until germination has commenced. Once the seedlings have emerged, watering can be reduced. The seedlings can remain in the seedling tray for many years because of their small adult size, or be planted out at the beginning of their second or third growing season. Flowering size bulbs can be attained after 3 to 5 years.
References
Craib, C. & Brown, L. 1998. Ledebouria viscosa, one of South Africa's most striking and unusual bulbous plants. Herbertia 53: 49–53.
Dictionary of botanical epithets. http://www.winternet.com/~chuckg/dictionary.html
Hankey, A. 2011-07. Ledebouria Roth (Hyacinthaceae). PlantZAfrica. Internet 5 pp. http://pza.sanbi.org/ledebouria-genus
Jessop, J.P. 1970. Studies in the bulbous Liliaceae in South Africa: 1. Scilla, Schizocarpus and Ledebouria. Journal of South African Botany 36(4): 233–266.
Venter, S. 1993. A revision of the genus Ledebouria Roth (Hyacinthaceae) in South Africa. Unpublished M.Sc. thesis, University of Natal, Pietermaritzburg.
Venter, S. 2008. Synopsis of the genus Ledebouria Roth (Hyacinthaceae) in South Africa. Herbertia 62
Von Staden, L. 2016. Ledebouria viscosa Jessop. National Assessment: Red List of South African plants version 2017.1. Accessed on 2018/04/24.
Credits
Andrew Hankey
Walter Sisulu National Botanical Garden
August 2018
 
Plant Attributes:
Plant Type: Bulb
SA Distribution: Limpopo
Soil type: Sandy
Flowering season: Spring, Early Summer
PH: Acid
Flower colour: Green, Pink
Aspect: Full Sun, Morning Sun (Semi Shade)
Gardening skill: Challenging
Special Features:
Attracts butterflies
Drought resistant
Feeds honeybees
Horticultural zones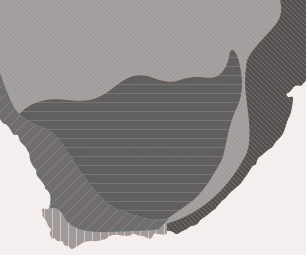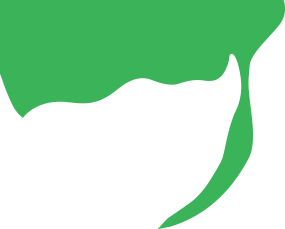 Zone 4 Summer rainfall Karoo and Highveld, Frost in winter
Zone 5 Bushveld summer rainfall, Light frost
Google QR Code Generator