Leucadendron levisanus (L.) P.J.Bergius
Family: Proteaceae
Common names: Cape Flats conebush, spatula-leaf protea (Eng.); sandknoppiesbos (Afr.) Status: Endangered
Introduction
This endangered member of the protea family was once common on the Cape Flats, but has been reduced by urban development to a few populations along road verges, inside horseracing tracks and under powerlines. Unless there is appropriate management of the survival of this species, these few remaining populations will become extinct in the wild.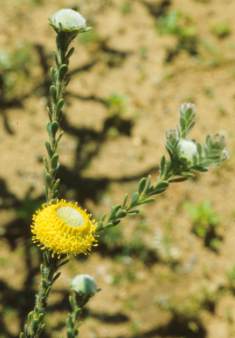 Description
Description
Leucadendron levisanus is an erect, 2 m tall, well-branched shrub developing from a single stem at ground level. The slender branches bear very small oblanceolate to spoon-shaped leaves. Leucadendrons are dioecious, i.e. separate male and female plants. The male flowerhead bears bright yellow flowers with a faint sweet odour. These flowers can cover the entire plant to produce a beautiful flowering display in spring and early summer. The mature female flowerhead forms globose cones. These cones retain the seed, a small, hard-shelled nut, 3-4 mm long, until environmental conditions are conducive for the seed to be released. This normally happens after a fire. This species first flowers after 3 years and is mature at the age of 10 years and senesces at 30 years.
Conservation Status
Status
This plant is endangered due to extensive urbanization around Cape Town, resulting in the destruction of its habitat. Changes to the habitat by altering the drainage system to suit urban development, water pollution, illegal dumping and a lack of fire management threatens the last remaining populations.
Heavy infestations of alien Acacia species in the natural growing area of the Cape Flats conebush have affected populations. Management of the alien vegetation through brush cutting and spraying of herbicides, pose serious problems for the future of the remaining populations. These populations are either wrongly removed or are damaged by spray drift from the herbicides.
Distribution and habitat
Distribution description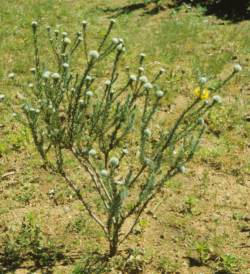 Leucadendron levisanus once occurred in huge stands on the Cape Peninsula from Paarden Island to Kommetjie. The Cape Flats conebush grows well in acid, sandy soils. The species experiences wet soils during the winter period and the soils are normally dry and loose during the hot and windy summer months. L. levisanus survives better if there is a good, closely growing diverse community of species growing in a relatively undisturbed area. These plants form a good symbiotic relationship by protecting each other to form a natural vegetation cover that keeps the soil cool and binds the sandy soil as well. Plants found in this community are Diastella proteiodes (Flats silkypuff), Leucospermum hypophyllocarpodendron (green snake-stem pincushion), Erica mammosa (ninepin heath), Serruria fasciflora (common pin spiderhead), S. aemula (strawberry spiderhead) and restios (Cape reeds).
Derivation of name and historical aspects
History
The genus Leucadendron belongs to the protea family and derives from the Greek word leukos meaning white and dendron meaning tree, referring to the silver tree, L. argenteum on which the genus was based. The common name Cape Flats conebush presumably refers to it being found growing on the Cape Flats area. It is not clear whether the specific name levisanus is a Latin reference to someone by the name of Lewis, or whether it refers to the light habit of the plant or the smooth leaves.
Growing Leucadendron levisanus
Grow
Leucadendron levisanus is reproduced from tip and heel cuttings taken in spring and autumn. Cuttings are rooted in a 50:50 mixture of fine, milled pine bark and polystyrene balls. Applying a rooting hormone will stimulate rooting. Rooting can take place from 6 weeks onwards. Rooted cuttings are removed from the mist benches and hardened off for 3 weeks before being potted. Rooting can only take place if you have sufficient underfloor heating and mist benches set up in a good propagation greenhouse. The rooted cuttings are potted in a soil medium made for fynbos plants. A suitable mixture would consist of sand, composted pine bark and loam or topsoil. The potted cuttings should be grown in a well-ventilated and lit area and should be watered in the morning. They could be fed every second week with an organic-based, seaweed fertilizer.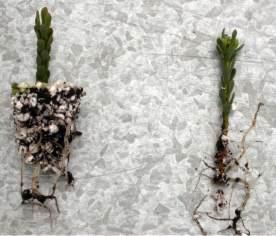 The young plants should be planted in early autumn or just after the first winter rains. This will allow the root system to become strong and established before the hot, dry summer months. It is a tall shrub so plant it behind other smaller shrubs and bedding plants in your garden. The plants need to be planted in full sunlight and ensure the soil is well drained. Mulching with woodchips or compost during summer will keep the soil cool and help feed the plants. Although the plant produces seed, it however, has not been grown from seed before in cultivation.
INITIATIVES TOWARDS SURVIVAL
In situ conservation
The main remaining populations occur under power lines managed by Eskom. This particular area was given National Heritage Site Status because there are other threatened Cape Flats flora growing on it. Representatives from Eskom, Cape Nature Conservation, Kirstenbosh, Botanical Society and professional conservation biologists have worked towards establishing appropriate land management practices to ensure the survival of the remaining populations.
Ex situ conservation
Plants are currently being propagated and grown at Kirstenbosch Botanical Gardens. Representatives of Kirstenbosch, Tygerberg Nature Conservation and Eskom recently re-introduced these plants into the damaged areas under the power lines. Staff from Kirstenbosch gave a small demonstration as to how to plant this species without any damage to the plant or the surrounding environment. Plants are also grown for display in the garden of extinction at Kirstenbosh Gardens. This is a theme garden displaying plants that are extinct in the wild or close to becoming extinct. Plants are also available at rare plant fairs in April and October.
References
Jackson, W.P.U. 1990. Origins and meanings of names of South African plant genera. University of Cape Town.
Rebelo, A.G. (Tony). 2000. Proteas of the Cape Peninsula. Protea Atlas Project, National Botanical Institute, Cape Town.
Rebelo, A.G. 1995. Sasol proteas. A field guide to the proteas of southern Africa. Fernwood Press, Cape Town.
Vogts, M. 1982. South Africa's Proteaceae. Know them and grow them. Struik, Cape Town.
Credits
Trevor Adams
Kirstenbosch NBG
August 2003
Plant Attributes:
Plant Type: Shrub
SA Distribution: Western Cape
Soil type: Sandy
Flowering season: Spring
PH: Acid, Neutral
Flower colour: Yellow
Aspect: Full Sun
Gardening skill: Average
Special Features:
Attracts butterflies
Good potplant
Feeds honeybees
Wet sites
Horticultural zones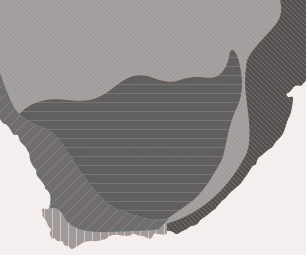 Zone 2 Coastal winter rainfall, frost free
Google QR Code Generator