Leucadendron spissifolium subsp. oribinum
Leucadendron spissifolium (Salisb. ex Knight) I.Williams subsp. oribinum I.Williams
Family: Proteaceae
Common names: Oribi spear-leaved conebush ( Eng. ); Oribigeelbos (Afr.)
Introduction
This rare Leucadendron (conebush) is found at the Oribi Gorge near Port Shepstone, far from the Western Cape where most Leucadendron species occur.
Description
Description
Leucadendron spissifolium subsp. oribinum is a shrub 0.5-1.5 m tall that produces many stems arising from a persistent rootstock. Plants are dioecious, a word derived from Greek di meaning two and oicos or oecos, which means house, referring to male and female flowers being borne on separate plants. Male flowerheads are leafless. Leaves are spear-shaped and twisted at the base (Williams 1972; Rebelo 1995). The male flowerheads are solitary at the ends of short, slender branches. Numerous heads are produced, giving off a faint smell of honey and yeast. The female flowerheads are also terminal and solitary. Flowers are yellow.
Five subspecies are recognized within Leucadendron spissifolium. The Oribi spear-leaved conebush subspecies is a geographical variant that differs from the others by sickle-shaped leaves, which grow up to 45 mm long in female and 31 mm long in male plants (Rebelo 2001). It belongs to a group informally called the sunshine conebushes (Rebelo 2001), that all have winged seeds and smooth leaves, whereas the closely related clay conebushes have rough leaves.
Conservation Status
Status
Pooley (1998) and Rebelo (2001) classify the Oribi spear-leaved conebush as rare because the distribution is restricted, having been recorded in three localities. The Threatened Species Programme recorded the Oribi spear-leaved conebush as vulnerable, which means it is facing a high risk of extinction in the wild, based on the restricted range (IUCN SSC 2001). Agriculture and urbanization are further reducing and/or degrading the remaining range of the subspecies. The long-term survival of the subspecies therefore requires that the habitat is protected from agriculture and urbanization.
Distribution and habitat
Distribution description
The Oribi spear-leaved conebush is fairly localized, having been recorded only in sandy soil on steep, stony, grassy slopes above the cliffs of the Oribi Gorge near Port Shepstone and on grassland slopes nearby, where the plants are scattered (Williams 1972).
The genus Leucadendron has a restricted geographical range, occurring in areas covered by the Cape geological series in the Southern Cape Province from Lamberts Bay to Grahamstown with isolated populations near Port St Johns in Pondoland and Port Shepstone in KwaZulu-Natal . The centre of diversity of the genus is the Cape Fold Mountains -centre of the Cape Floral Kingdom.
Derivation of name and historical aspects
History
The generic name is made of two Greek words, Leucon meaning white and dendron meaning tree. The type species, Leucadendron argenteum Williams (1972), is popularly known as the silver tree, referring to the silvery leaves, which may look white from a distance in strong sunlight, thus the origin of part of the generic name. According to the PRECIS database, the genus Leucadendron is represented by 170 species. The specific name, spissifolium, which refers to sticky leaves, was given by Salisbury based on plants cultivated in England from seeds collected by Mr J. Roxburg before 1802. The common name of the species was derived from the spear-shaped leaves, whereas that of the subspecies was derived from part of its distribution range at the Oribi Gorge in southern KwaZulu-Natal (Rebelo 1995).
Ecology
Ecology
The Oribi spear-leaved conebush appears to be pollinated by insects (William 1972). It flowers in October and in November and fruits ripen several months later (Williams 1972; Rebelo 2001). Like clay conebushes, fruits are serotinous, which means they retain ripe seeds in the canopy and release them only after fires. Regeneration either by coppicing from a persistent rootstock or from seed can take place after fires.
Uses
Use
The economic exploitation of the Oribi spear-leaved conebush is not known, but its beautiful flowerheads make it a potential garden plant.
Growing Leucadendron spissifolium subsp. oribinum
Grow
Like many species in the genus, the Oribi spear-leaved conebush can be propagated from seed. However, specific growing conditions need to be investigated. In the wild, the subspecies can begin flowering after five years, but plants cultivated in England did not flower for more than seven years, possibly because of suboptimal environmental conditions. Leucadendron spissifolium grows in damp places, implying that regular watering is required in cultivation.
References
Brown, N., Kotze, D. & Botha, P. 1998. Grow proteas: a guide to the propagation and cultivation of some South African Proteaceae. Trident Press, Cape Town.
IUCN SSC. 2001. IUCN Red List categories: Version 3.1. Prepared by the IUCN Species Survival Commission. IUCN, Gland , Switzerland and Cambridge, UK.
Pooley, E. 1998. A field guide to wild flowers of KwaZulu-Natal and the Eastern Region. Natal Flora Publications Trust, Durban.
Rebelo, A.G. 1995. Proteas of the summer rainfall region : 56, 57. Protea Atlas Project, Cape Town.
Rebelo, A.G. 2001. A field guide to the proteas of southern Africa : 211-213. Fernwood Press, Vlaeberg, Cape Town.
Williams, J.M. 1972. A revision of the genus Leucadendron (Proteaceae). Contributions from the Bolus Herbarium 3: 340-362.
Credits
Dickson Kamundi & Wendy Foden
Threatened Species Programme
June 2006
Plant Attributes:
Plant Type: Shrub
SA Distribution: KwaZulu-Natal
Soil type: Sandy, Loam
Flowering season: Spring, Early Summer
PH: Acid, Alkaline, Neutral
Flower colour: Yellow
Aspect: Full Sun
Gardening skill: Average
Special Features:
Horticultural zones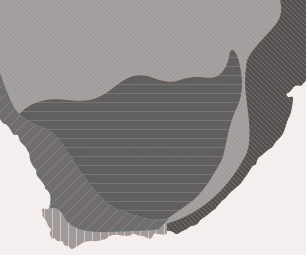 Zone 1 Coastal summer rainfall, frost free
Zone 2 Coastal winter rainfall, frost free
Google QR Code Generator