Limeum aethiopicum Burm.f.
Family: Limeaceae
Common names: pest lizard's-foot (Eng.); koggelmandervoet, koggelmandervoetkaroo, aarbossie, boesmandagga (Afr.)
Introduction
Limeum aethiopicum is a well-grazed veld plant, best suited to the arid areas because it is drought resistant.
Description
Description
This well-branched, woody shrublet has a sprawling habit and is about 100 mm tall. The hard-textured, oblong to elliptic, dark green leaves are arranged oppositely in groups of 3 along the stem. Small green and white flowers are borne in dense, flat clusters on the tips of the stems, in late summer to autumn (March to May). The fruit is a schizocarp (a dry fruit that when mature splits into two mericarps) and it produces numerous black, rounded seeds after every rainfall event, if it is not grazed down too hard. (Sue Dean Milton pers. comm).
In road verges, where it is not grazed, a single plant can be a square metre in area, but in rangeland most plants are only 100 mm in diameter (Sue Dean Milton pers. comm).
Conservation Status
Status
Limeum aethiopicum is currently assessed as Least Concern (LC) in the Red List of South African plants. This means that the species is not threatened and is not at a risk of becoming extinct.
Distribution and habitat
Distribution description
Limeum aethiopicum is widespread in arid areas from Namibia to the Klein Karoo (Vlok and Schutte-Vlok 2010), at altitudes of 365-1980 m. This species can also be abundant in clayey soils in Spekboomveld, Gwarrieveld, Ranteveld and Apronveld.
This species grows on stony (bedrock) ground and even on gentle, lower sunny slopes where its well-developed, deep root system penetrates the seams of the shale ridges and hills, with a fair amount of surface rock present (Van Breda & Barnard 1991).
The plant uses early morning dew to supplement its moisture requirements, captured in seams of rocks, which enables it to survive under severe conditions (Van Breda & Barnard 1991).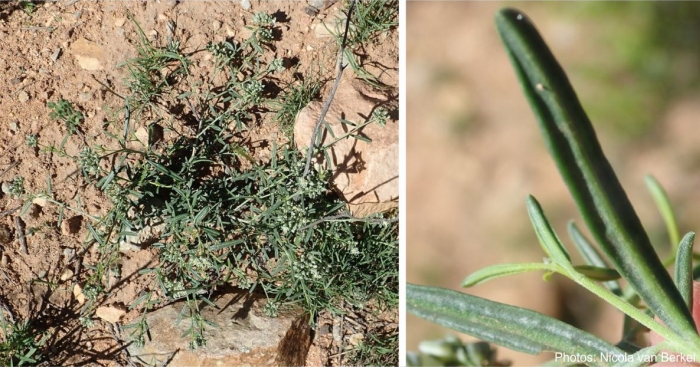 Derivation of name and historical aspects
History
The name Limeum is an ancient classical name for a poisonous plant and refers to some of the plants in this genus. It is derived from the Greek word loimos meaning 'a plague or pestilence'. The species name aethiopicum is a Latin word meaning 'African', an indication that this plant is common and widespread in Africa.
The common name koggelmandervoetkaroo refers to the dark green leaves arranged in the shape of small hands like those of an agama lizard. The common name boesmandagga translates in English to 'bushman's dagga', and comes from several Karoo inhabitants who have reported that the plant was smoked by the southern San (! Xam) people who once inhabited the Great Karoo (Van Wyk  & Gericke 2017) .
Limeaceae is a small family of flowering plants belonging to the order Carophyllales and comprising of one genus, Limeum. The family Limeaceae has been recognized by modern classification systems such as the Angiosperm Phylogeny Group III system of 2009. Previously Limeum had been arranged in Molluginaceae and Aizoaceae.
Limeum is a particularly variable genus and species are not easy to identify. To distinguish Limeum species, subspecies and varieties minute differences in their ripe fruit is used. (Van Rooyen, Bezuidenhout & De Kock 2001).
The genus has 26 species of which 2 occur in the Klein Karoo and 4 occur in Namaqualand. 
An abundance of this species indicates well-managed veld. Other noteworthy members are Limeum fenestratum with its small white flowers and interesting winged fruit, Limeum telephoides with its trailing habit and Limeum viscosum subsp. viscosum which has small white flowers with bright yellow anthers. The latter two being annual herbs.
Ecology
Ecology
A pollen wasp, which forages for nectar on the small, dainty, green and white flower heads of this plant, is potentially responsible for pollination (Gess & Gess 2014).
The seeds are probably dormant when fresh. A study done by Milton in 1992 found that plants are eaten and dispersed by adult leopard tortoises, Geochelone pardalis, in the southern Karoo. This study indicated that the most abundant seeds identified in their faeces were Limeum aethiopicum.

Uses
Use
The leaves of this plant taste like spinach (Vlok & Schutte-Vlok 2010) and it is water-wise.
Limeum aethiopicum has been used as a dagga substitute. Occasionally it is smoked by naughty school children as a tobacco substitute, in the same way as is done with donkey droppings. According to Jakop Tromp (pers. comm.) the plant can be used as an aphrodisiac by young men.
Wildlife including hares and antelope, as well as domestic livestock, all select this plant and keep it grazed down to a stub (Sue Dean Milton pers. comm), which is unfortunate if the plant is in one's garden.
Seed sellers sell Limeum aethiopicum seeds via the internet, but local nurseries will not have these plants for sale because it is deep rooted and cannot be transplanted (Sue Dean Milton pers. comm).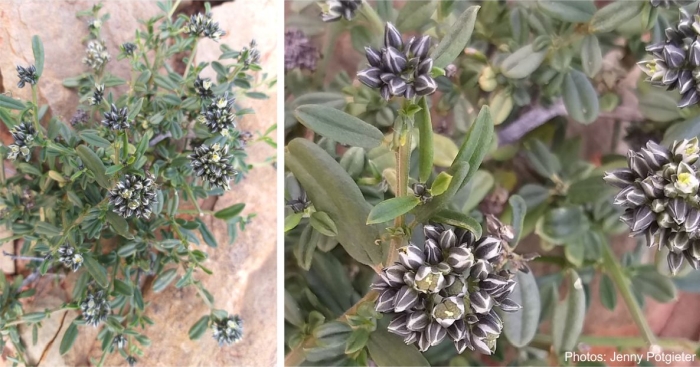 Growing Limeum aethiopicum
Grow
Koggelmandervoetkaroo is difficult to establish artificially because the plants do not grow in tilled soil ( Van Breda & Barnard 1991). Try to mimic its natural habitat with rocks from the natural area. Sow the seed in autumn, in the winter-rainfall region, in a well-drained growing medium of 2 parts red soil, 1 part river-sand and 2 parts well-decomposed compost, where you want the seeds to germinate. Keeping in mind that the seeds should be well spaced to reduce competition for water, light, nutrients and need to be lightly covered with soil. Water with a mist sprayer bottle. The species retains a dormant seedbank in the soil and germinates well after summer and winter rainfall when conditions are favourable.
Grow the plant asexually from stem cuttings taken in autumn. Dip the bottom end of the cutting in a rooting hormone for semi-hardwood and insert in river-sand. Use a mist sprayer bottle to mist the cuttings.
Companion plants to be planted with Limeum aethiopicum are Aloe microstigma the spotted aloe with its yellow and red flowers, Aptosimum procumbens with its carpet of leaves and lilac, trumpet-shaped flowers appearing at any time of the year, Cleretum bellidiforme to create a splash of colour, Gladiolus venustus with its fragrant flowers, Hermannia cuneifolia var. cuneifolia with its  bright yellow to orange pendulous flowers and Pharnaceum aurantium with its snow white flowers and brown sepals.
Black scale is a possible pest of this plant.
References
Angiosperm Phylogeny Group. 2009. An update of the Angiosperm Phylogeny Group classification for the orders and families of flowering plants: APG III. Botanical Journal of the Linnean Society 161(2): 105–121.
Christenhusz, M.J.M. et al. 2014. On the disintegration of Molluginaceae: a new genus and family (Kewa, Kewaceae) segregated from Hypertelis, and placement of Macarthruia in Macarthuriaceae. Phytotaxa 181(4): 238–243.
Crawley, S.S. & Hilu, K.W. 2011. Impact of missing data, gene choice, and taxon sampling on phylogenetic reconstruction: the Caryophyllales (angiosperms). Plant Systematics and Evolution 298(2): 297–312.
Encyclopedia.com, Endozoochory. https://www.encyclopedia.com/science/dictionaries-thesauruses-pictures-and-press-releases/endozoochory. Accessed 21/02/2022.
Germishuizen, G., Meyer, N.L., Steenkamp, Y. & Keith, M. 2006. A checklist of South African Plants . South African Botanical Diversity Network Report No. 41. SABONET, Pretoria.
Gess, S.K. & Gess, F.W. 2014. Wasps and bees in southern Africa. SANBI Biodiversity Series 24. South African National Botanical Institute, Pretoria.
Le Roux, A. 2015. Wild flowers of Namaqualand. Struik Nature. Cape Town.
Milton, S.J. 1992. Plants eaten and dispersed by adult leopard tortoises Geochelone pardalis (Reptilia: Chelonii) in the southern Karoo. South African Journal of Zoology 27(2): 45-49.
Plants of the World Online, Limeum L. https://powo.science.kew.org/taxon/urn:lsid:ipni.org:names:16235-1. Retrieved 17 August 2022.
Second.wiki, Limeaceae. https://second.wiki/wiki/limeaceae. Accessed 27/12/2021.
Shearing, D. 1994. Karoo. South African Wild Flower Guide 6. Botanical Society of South Africa. Claremont.
Stevens, P. F. 2001-2022. Angiosperm Phylogeny Website, Version 14, July 2017. Missouri Botanical Garden. http://www.mobot.org/mobot/research/apweb/. Retrieved 14 August 2022.
Van Breda, P.A.B. & Barnard, S.A. 1991. 100 Veld plants of the winter-rainfall region: a guide to the use of veld plants for grazing. Bulletin no. 422. Dept. of Agriculture Development, Cape & Transvaal Printers for the Government Printer, Pretoria.
Van Rooyen, N., Bezuidenhout, H. & De Kock, E. 2001. Flowering plants of the Kalahari dunes. Ekotrust cc, Pretoria.
Van Wyk B.-E. & Gericke, N. 2017. People's plants – a guide to useful plants of southern Africa. 2nd edition. Briza Publications, Pretoria.
Von Staden, L. 2012. Limeum aethiopicum Burm.f. National Assessment: Red List of South African Plants version 2020.1. Accessed on 2021/12/22
Wikipedia: The Free Encyclopedia, Limeum. https://en.wikipedia.org/wiki/Limeum. Accessed 27/12/2021.
Credits
Shireen Harris
Karoo Desert National Botanical Garden
August 2022
Acknowledgements: the author thanks Prof Sue Dean Milton for providing information and Jenny Potgieter and Nicola van Berkel for providing images.
Plant Attributes:
Plant Type: Scrambler, Shrub
SA Distribution: Eastern Cape, Free State, North West, Northern Cape, Western Cape
Soil type: Clay, Loam
Flowering season: Late Summer
PH: Acid, Neutral
Flower colour: Green, White
Aspect: Full Sun
Gardening skill: Challenging
Special Features:
Drought resistant
Edible plant
Useful plant
Horticultural zones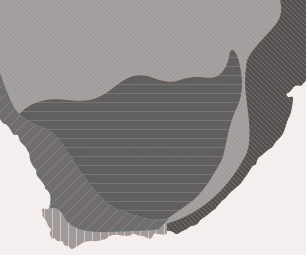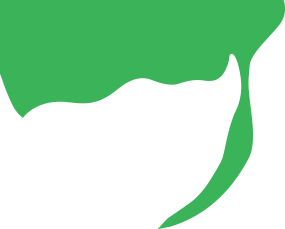 Zone 2 Coastal winter rainfall, frost free
Zone 3 Winter rainfall Karoo, light frost
Zone 5 Bushveld summer rainfall, Light frost
Google QR Code Generator