Merxmuellera macowanii (Stapf) Conert
Family: Poaceae
Common names: molalashlolo, moseha (South Sotho)
Introduction
M. macowanii is a wiry grass, forming large, lax tussocks and flowering in summer. Grasses are the most important plant family in the world, because of the large number of species, the biomass, and the area they cover, and most importantly the diversity of habitat they occupy as well as their great value to man.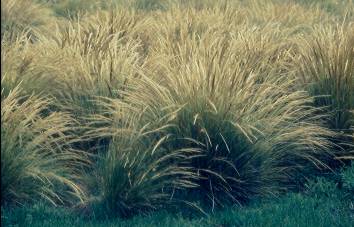 Description
Description
Merxmuellera macowanii is a tufted perennial grass, about 700-1300 mm tall. The leaf blade is about 650 x 1-2 mm, tightly folded with age. The old leaves break off above the sheath mouth, and the remaining leaf base sometimes splits along the midrib and the two halves curl away from each other. The ligule of this grass forms a fringe of hair.
The inflorescence is a loosely contracted, interrupted panicle, approximately 170-270 mm long and shortly branched. Spikelets arise from the short branches. This grass flowers from July to January.
Conservation Status
Status
Its status is not yet known.
Distribution and habitat
Distribution description
This grass occurs mostly in mountainous regions (montane) and subalpine regions at altitudes between 1 500 and 3 000 m above sea level. It also occurs in mountain grassveld, ranging from the northeastern Cape to Mpumalanga, as well as KwaZulu-Natal, eastern Free State and Lesotho. It is locally dominant, and occurs alongside streams and in marshy places.
Derivation of name and historical aspects
History
The name Merxmuellera refers to the German botanist H. Merxmüller; macowanii refers to the Cape botanist, P. MacOwan.
Molalahlolo may refer to a victory ornament worn around the neck by the Sotho people. Moseha, which means cut, refers to the sharp edges of the leaf blade, which before it becomes folded can cause injury.
Ecology
Ecology
This grass seed is mainly dispersed by wind. Some insects feed on the pollen (M. Stiller pers. comm.).
Uses
Use
M. macowanii can be used for grazing, though the hard leaves are unpalatable. The dried, folded leaves of this grass are stiff and very strong, and are much sought-after for making food- and grain-baskets, as well as hats. Mats made from sedges, and other items made from the culms of grasses such as Eragrostis plana and Hyparrhenia hirta, are usually bound together with a thin, flat, plaited rope of M. macowanii. Together with the previous species it is exported to Australia for yard brooms.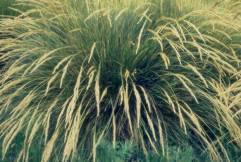 Growing Merxmuellera macowanii
Grow
This grass can make a beautiful garden plant if it is well looked after. Prepare the soil well before sowing (i.e. fertilising and digging in compost before planting), water regularly and fertilise during the growing season. Although it is a perennial and looks as if it dies in winter, cut it back to about 150 mm and the plant will sprout again in spring.
Seeds can be collected by tying a plastic bag around the inflorescence and bending it downwards. After about two weeks the seeds will have collected in the bottom of the plastic bag. These seeds can then be sown in seed trays or in open ground. When sowing the seeds the soil must be mixed in the ratio 1:1:1 (sifted pine bark : river sand : loam). Spread seeds evenly on top of the soil mixture, and then cover with approximately 0.5 mm of the same mixture. Use a very fine-holed watering can to water. Seedlings can be transplanted after 8 weeks; when transplanting, be careful not to break the roots.
References
Gibbs Russell, G.E., Watson, L., Koekemoer, M., Smook, L., Barker, N.P., Anderson, H.M. & Dallwitz, M.J.. 1990. Grasses of southern Africa . Memoirs of the Botanical Survey of South Africa No.58.
Moffett, R. 1997. Grasses of the eastern Free State : their description and uses . UNIQWA, the Qwa-Qwa Campus of the University of the North, Phuthaditjhaba , South Africa .
Credits
Thabiso Mpongo
National Herbarium
April 2005
Plant Attributes:
Plant Type: Grass
SA Distribution: Eastern Cape, Free State, KwaZulu-Natal, Mpumalanga
Soil type: Sandy, Loam
Flowering season: Spring, Early Summer, Winter
PH:
Flower colour:
Aspect:
Gardening skill: Average
Special Features:
Useful plant
Wet sites
Horticultural zones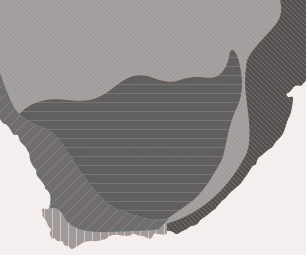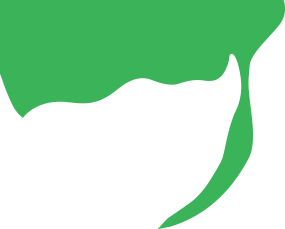 Zone 1 Coastal summer rainfall, frost free
Zone 2 Coastal winter rainfall, frost free
Zone 5 Bushveld summer rainfall, Light frost
Google QR Code Generator