Mystroxylon aethiopicum (Thunb.) Loes.
Family: Celastraceae
Common names: kooboo-berry, spoonwood (Eng.); koeboebessie, lepelboom, lepelhout (Afr.); umbomvane, umgxube, umnqayi (Xhosa); monamane (Northern Sotho); mukwatikwati, mukwatule, mungugunu (Venda); umgunguluzampunzi, umgunguluzane, umnqayi (Zulu)
SA Tree No: 410
Introduction
Mystroxylon aethiopicum is an attractive evergreen tree that is useful as an ornamental garden tree, planted as a hedge, in groups or solitary and for attracting diverse creatures into the garden.
Description
Description
This is a small to medium-sized, multi-stemmed, evergreen tree that may grow up to 12 m tall. It normally occurs in bushveld and forests, but is often found on rocky ridges. The young branches of Mystroxylon aethiopicum are densely covered with prominent, short hairs that give them a grey colour. The leaves are leathery, glossy dark green underneath and paler above and are very variable in shape. The bark is black to dark brown and is rough.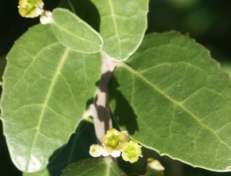 The kooboo-berry flowers from early spring to late summer. The flowers are small, yellowish green and are borne in clusters in leaf axils. These are followed by small, fleshy fruits that are yellowish green, turning bright red as they ripen. They are edible to both man and animals and are said to be sweet tasting. They appear in November, but ripen in late autumn to early winter.
Conservation Status
Status
Distribution and habitat
Distribution description
Mystroxylon aethiopicum grows in a wide range of vegetation types, including the bushveld, forest margins, evergreen forests, open woodland, riverine fringes and also on termite mounds and rocky ridges. Subsp. aethiopicum occurs in the southern parts of the Western and Eastern Cape, whereas subsp. schlechteri is widespread. The latter grows from the southern tip of Africa, through to the northeastern parts of the continent, including Madagascar, Comoro Islands and the Seychelles. Subsp. burkeanum occurs in dry bush and rock outcrops on the highveld in the northern provinces of South Africa.
Derivation of name and historical aspects
History
The genus name of the kooboo-berry is of Greek origin with mystro meaning spoon and - xylon meaning wood. This probably resulted from the primary usage of the wood of this tree. The species name aethiopicum is a Latin word for African, an indication that this plant is common and widespread in Africa.
Mystroxylon aethiopicum belongs to the Celastraceae family, commonly known as the spike-thorn family. The family has about 60 tree species in southern Africa, and thus counts as one of the ten largest tree families in the region. The largest genus of this family in the region is Gymnosporia. Most of the family members have spines, or are armed with spinescent shoots.
Ecology
Ecology
The bark and leaves of Mystroxylon aethiopicum are eaten by the black rhino, while the leaves are browsed by nyala, kudu, red and grey duiker and blue wildebeest. Young leaves are also eaten by cattle and goats. A wide range of animals, including samango monkeys, bush pigs, kudu, baboons and warthogs, favour the ripe fruits that have fallen from the tree. Cape Parrots, Purple-crested Louries, African Green Pigeons, francolins and Black-eyed Bulbuls feast on the ripe fruits while still on the tree. This is also a good bee forage tree.
Uses
Use
The wood of the kooboo-berry is hard and tough, therefore it is used mostly to make handles of small implements, like axes, picks and hand hoes. It is also used to make wooden spoons, mortars and young branches make really tough knobkerries (knobbed sticks).
A milk infusion prepared from the bark is used to treat worm infestation in cattle. Bark is also used as medicine to treat stomach ache, anaemia and coughs. The brown dye that is produced by the bark is used for tanning. Fresh leaves are used by the Masai tribe as tea, whereas when pounded, the leaves are used to prepare bird lime. Although the fruits are edible and sweet, they may be sour and bitter.
With its conical shape, Mystroxylon aethiopicum makes a beautiful specimen in the small home garden. In groups, these trees form a dense and beautiful hedge that can be used as a noise, wind and dust barrier. This is a must-have biodiversity attraction in the garden, as it is enjoyed by man, animals, insects and birds.
Growing Mystroxylon aethiopicum
Grow
The kooboo-berry may be grown from seeds. Fresh seed flesh should be removed immediately after collection as it contains growth inhibitor. Seeds may be sown in trays filled with river sand and potting soil (or compost), and then be kept warm and moist. They take two to three weeks to germinate, after which they may be transplanted to seedling bags with potting soil. They may be kept under controlled conditions for two months before taken out into the sun. Young trees may be planted out after one season. They are drought hardy and tolerate mild frost.
Tip cuttings may also be taken from young, fresh branches. These can be planted in sand and kept in a warm bed, under a mist unit until they root. They then may be planted in potting soil in nursery bags and kept under a controlled environment for a month or two before planting out.
References
Coates Palgrave, M. 2002. Keith Coates Palgrave Trees of southern Africa, edn 3. Struik, Cape Town.
Schmidt, E., Lötter, M. & McCleland, W. 2002. Trees and shrubs of Mpumalanga and Kruger National Park. Jacana, Johannesburg.
Van Wyk, B. & Van Wyk, P. 1997. Field guide to trees of southern Africa. Struik, Cape Town.
Venter, F. & Venter, J.A. 1996. Making the most of indigenous trees. Briza Publications, Pretoria.
Credits
Mhlonishwa D Dlamini
Walter Sisulu National Botanical Garden
October 2005
Plant Attributes:
Plant Type: Tree
SA Distribution: Eastern Cape, Free State, Gauteng, KwaZulu-Natal, Limpopo, Mpumalanga, North West, Western Cape
Soil type: Sandy, Clay, Loam
Flowering season: Spring, Early Summer, Late Summer, Autumn
PH: Neutral
Flower colour: Green, Yellow
Aspect: Full Sun, Morning Sun (Semi Shade), Afternoon Sun (Semi Shade)
Gardening skill: Average
Special Features:
Attracts birds
Edible plant
Medical plant
Useful plant
Feeds honeybees
Horticultural zones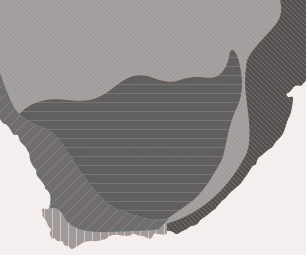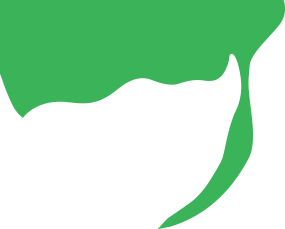 Zone 1 Coastal summer rainfall, frost free
Zone 2 Coastal winter rainfall, frost free
Zone 3 Winter rainfall Karoo, light frost
Zone 4 Summer rainfall Karoo and Highveld, Frost in winter
Zone 5 Bushveld summer rainfall, Light frost
Google QR Code Generator