Ochna natalitia (Meisn.) Walp.
Family: Ochnaceae
Common names: showy plane, coastal- boxwood, coastal- redwood, Natal plane (Eng.); pronkrooihout, Natalrooihout (Afr.); mbovu, isithundu (isiZulu); tshipfure (Tshivenda); isibomvu, umbovane-ncicim, umtensema (isiXhosa)
SA Tree No: 481
Introduction
Ochna natalitia is a wonderful, large shrub to small tree, not yet fully harnessed by gardeners, and offers an attractive display almost continuously through the year with its delicate flowers, bold fruiting and attractive new growth.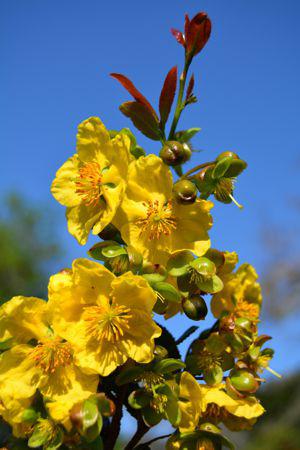 Description
Description
Large shrub to small tree, with a neat, erect habit, fairly fast growing. 0.5–7 m tall, up to 10 m in ideal conditions. Canopy offers light shade. Branches extend horizontally. Stem and branches are grey-brown and rough, with numerous lenticels. Tips of stems often have a rosette of galls or swellings similar to apical tips of protea. Leaves are oblong to elliptic-oblong, but may vary considerably depending on habitat. Leaf margins are toothed to finely toothed and have a short petiole, 1–2 mm long. New growth has a pleasant coppery-red tinge which matures to a glossy deep green.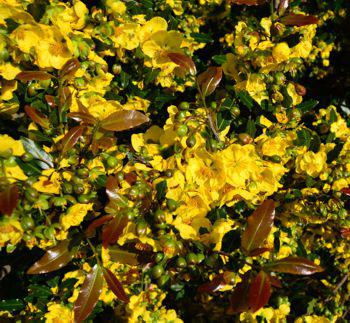 Masses of delicate 15–30 mm long yellow blooms appear in spring to midsummer, with conspicuous orange stamens and retained floral bracts which extends the display period. Bracts remain red, while the fruit are formed. Green fruit ripens to black. Non-invasive root system.
Conservation Status
Status
Ochna natalitia is not threatened.
Distribution and habitat
Distribution description
The Natal plane is found along the coast from the Garden route in the Western Cape going into the Eastern Cape, and then extending to Mozambique and into the interior of the Northern provinces and into Swaziland and southern Zimbabwe. It occurs in mist-belt forests, forested ravines, damp river valleys in remnant forest and occasionally in drier, more open areas, as in bushveld amongst rocky outcrops, where it rarely gets larger than 1.5 m high. Grows at altitudes of 5–1 524 m above sea level.
Derivation of name and historical aspects
History
Species in Ochnaceae consists of two genera, Ochna and Brackenridgea. 22 species of trees or small shrubs are listed in Trees of southern Africa, of which the most widely known relative is the Mickey-Mouse bush, Ochna serrulata .
Ochna comes from the ancient Greek name for the wild pear, Ochne, as the leaves were thought to resemble those of wild pear. The specific name natalitia refers to the region of origin, Natal now known as KwaZulu-Natal.
The type specimen of Ochna natalitia was collected by Christian Ferdinand Friedrich von Krauss (1812–1890), a German botanist, that mainly explored the Cape Province and Natal regions in 1838–1840. He collected the first type specimen in KwaZulu-Natal, South Africa in August 1839.
The Natal plane was described and first published by a Swiss botanist, Carl Daniel Friedrich Meisner (1800–1874), as Diporidium natalitium in the London Journal of Botany 2: 58 in 1843, but it was later revised as Ochna natalitia by a German botanist, Gerhard Wilhelm Walpers (1816–1853).
Ecology
Ecology
The pollen-rich flowers attract many insects, especially bees. The ripe, shiny, black fruit are non-messy and attract birds which will eat the fruit and distribute the seeds.
Uses
Use
Ochna species are known to have antibacterial properties. O. natalitia while having some of these properties, would probably not be as useful as some species, such as O. pretoriensis, O. gamostigmata and O. pulchra which have been recorded to have substantial antibacterial activity.
Apart from any medicinal use, the Natal plane makes an excellent garden plant with versatile uses.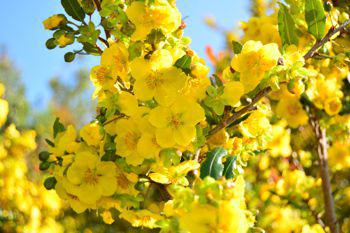 Growing Ochna natalitia
Grow
Ochna natalitia thrives in full sun to semi-shade and can be used as hedging or screening, grown as a specimen tree or planted in groves for a lovely woodland effect. This is the perfect tree for limited spaces in courtyards and smaller gardens, and copes well in mild coastal conditions, especially if protected from wind. It has a non-invasive root system and would not lift paving or walls. Water wise once established and tolerates a wide range of soil types, but prefers humus rich soils. They require little care or additional fertilizing. A general fertilizer such as 3:1:5 or compost mulch would aid ongoing year-round health and growth. The rare need for pruning may be just to shape a wayward branch, as generally their natural shape is rather structural and neat. Lower branches can be retained for a full-skirted look or trimmed up to display a main stem.
The Natal plane is best grown from seed. Remove all the flesh of the seeds, either manually or soak in water and allow the fleshy berry to soften and then rub clean. A light scarification with hot water or acid treatment would aid rapid germination. Sow in a well-drained, humic-rich potting mix and cover the seeds with same soil about twice the depth of the actual seed. Water well. Preventative fungicide is beneficial, but not necessary for successful germination. Keep moist, but not overly wet.
Seeds should germinate in three to four weeks. Prick out seedlings into smaller individual containers once they have four to six true leaves. Apply a growth stimulant such as liquid kelp to reduce transplant shock and invigorate seedlings. As seedlings develop, transplant into larger containers as necessary or transplant into the garden once they are established.
Ochna natalitia can be grown from semi-hardwood to hardwood tip cuttings, but for a vigorous plant it is best grown from seed with its tap root intact.
There are no known pests or diseases experienced with cultivating this lovely tree.
References
Coates Palgrave, M. 2005. Keith Coates Palgrave trees of southern Africa edition 3. Struik, Cape Town.
Makhafola, T. & Eloff, J. 2012. Five Ochna species have high antibacterial activity and more than ten antibacterial compounds. South African Journal of Science.
Van Wyk, B. & Van Wyk, P. 1997. Field guide to trees of southern Africa. Struik, Cape Town.
Van Wyk, B., Van den Berg, E., Coates Palgrave, M. & Jordaan, M. 2011. Dictionary of names for southern African trees: scientific names of indigenous trees, shrubs and climbers with common names from 30 languages. Briza Publications, Pretoria.
Credits
Monique McQuillan
Kirstenbosch
September 2015
 
Plant Attributes:
Plant Type: Shrub, Tree
SA Distribution: Eastern Cape, Gauteng, KwaZulu-Natal, Limpopo, Mpumalanga, North West
Soil type: Loam
Flowering season: Spring, Early Summer
PH: Acid, Neutral
Flower colour: Cream, Yellow
Aspect: Full Sun, Morning Sun (Semi Shade), Afternoon Sun (Semi Shade)
Gardening skill: Easy
Special Features:
Attracts birds
Hedge/screen
Medical plant
Feeds honeybees
Horticultural zones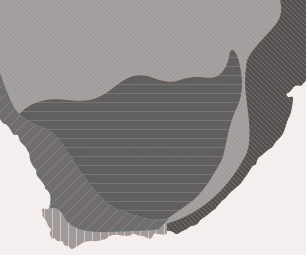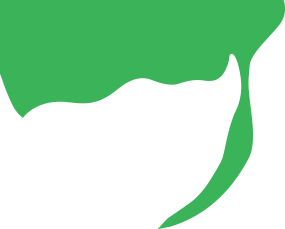 Zone 1 Coastal summer rainfall, frost free
Zone 2 Coastal winter rainfall, frost free
Zone 5 Bushveld summer rainfall, Light frost
Google QR Code Generator